Male', Maldives, 25th May 2022 – Ahead of its opening on 1 October 2022, The Emerald Collection is pleased to announce that Emerald Zanzibar Resort & Spa has now entered the prestigious circuit of The Leading Hotels of the World, one of the largest luxury collections of the world's finest hotels.
The resort is honoured by this affiliation and guarantees it will meet the standards of excellence in line with The Leading Hotels of the World brand and ensure they meet and exceed all guests' desires and needs.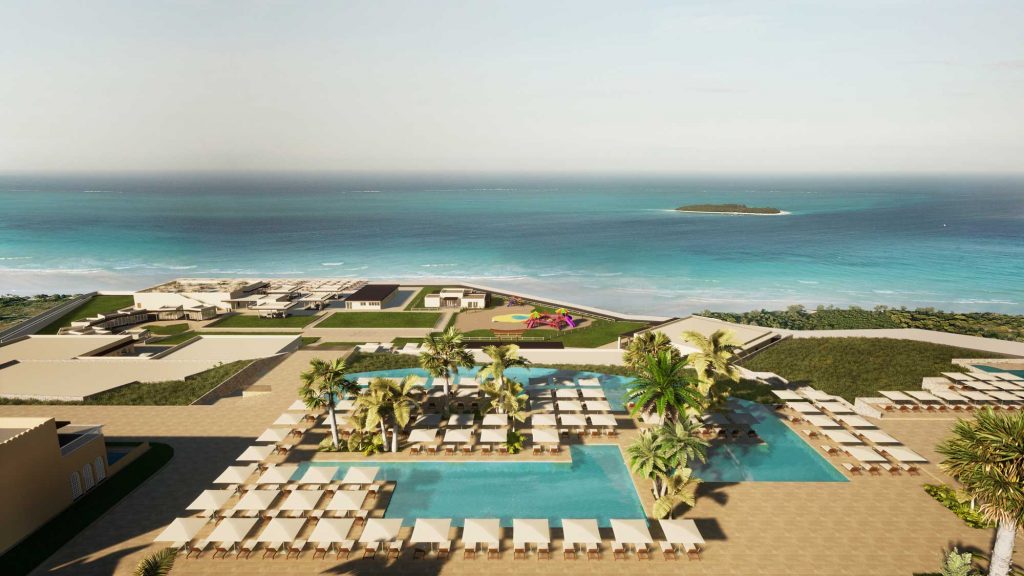 This new 5 star luxury all-suite resort in Tanzania will be the first and only affiliate in Zanzibar. It will join the existing Emerald Maldives Resort & Spa and the new Emerald Faarufushi Resort & Spa (opening in October 2022), both of which are also members of The Leading Hotels of the World.
Overlooking the picturesque Muyuni BEach in Matemwe, a completely pristine white sandy beach facing Mnemba Island, Emerald Zanzibar Resort & Spa is located on a 10-hectares land that slopes down towards the coast with direct access to the sea. Boasting 250 Suites, the resort revisited the ethnic roots of Arica with a contemporary touch to include all modern comforts, creating an elegant, cozy and relaxed ambiance.
Currently under construction, the resort will be characterised by the signature Deluxe All-Inclusive formula and a natural, timeless elegance representing the very essence of the destination, similar to every other successful property of The Emerald Collection.