Male', Maldives, 25th May 2022 – MMPRC participated in the Riyadh Travel Fair to market the destination in the Middle East, held in Riyadh, Saudi Arabia from 22 to 24 May 2022.
Riyadh Travel Fair 2022 is considered a significant annual event in which leading travel and tourism companies in Saudi Arabia with GCC and other international companies and countries gather with exhibitors representing tourist promotion authorities and tourists companies at the Arab and international levels. The Fair is considered as a market for the introduction of the tourist products, services, and investments provided by the most significant tourist companies in the world.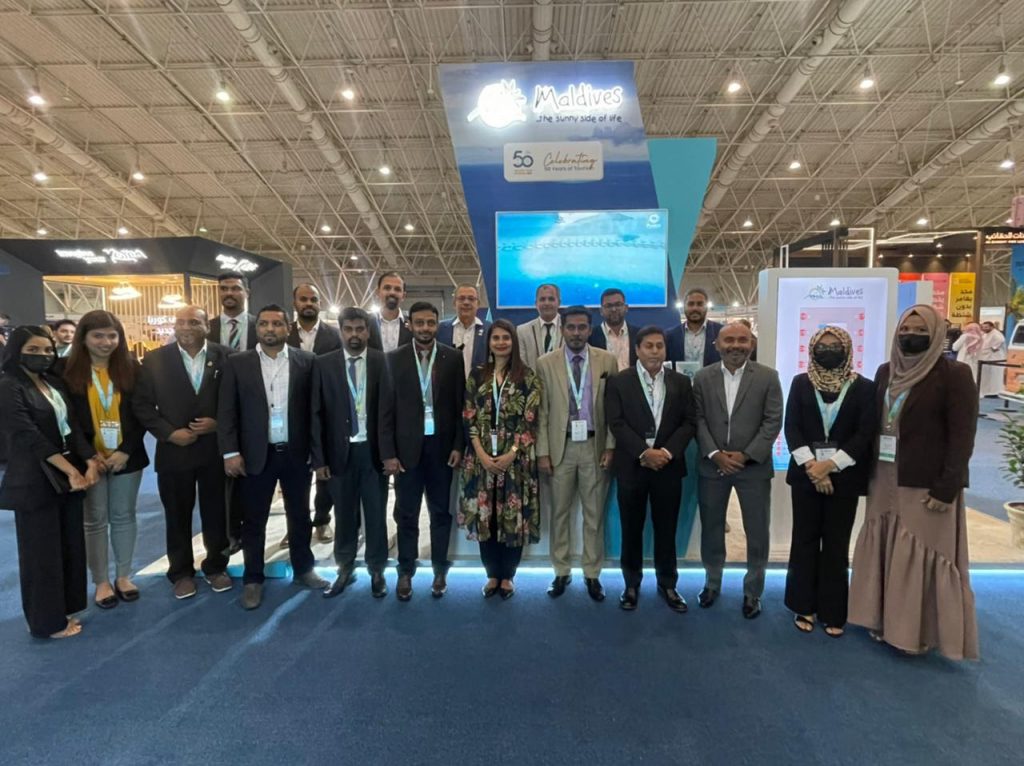 MMPRC was joined at the Riyadh Travel Fair by industry partners – Bliss Maldives, Exciting Travel Holidays, Get me to Maldives, Intour Maldives, Island Life Travel Pvt Ltd, Lily Hotels Hideaway Beach Resort & Spa, Malahini Kuda Bandos, Travel Connection Maldives, Travel Escapes Maldives, Holiday Spot Maldives and Villa Hotels & Resorts. Through this event, MMPRC aimed to market the destination as a safe haven and promote the unique geography of our scattered islands, which provides visitors with ultimate safety and privacy. Furthermore, the Maldives' tourism products, including resorts, guesthouses, liveaboards, hotels and the unique services and experiences available in its destination for tourists  were also marketed during this event. MMPRC shares it hopes to promote the diverse segments of tourism, including luxury, romantic, family and MICE options. Through this fair, MMPRC and the industry partners will be able to share the latest travel guidelines and information about the destination for the travel trade and travelers from this market and around the world.