Male', Maldives, 30th May 2022 – MMPRC has launched a joint campaign titled "Visit Maldives… the Romantic Side of Life" with two South Korean travel agencies – Palm Tour and Honeymoon Resort. Under this campaign, online and offline activities will be held for three months to promote the Maldives as one of the safest and most alluring honeymoon and romantic destinations.
Headquartered in Seoul, Palm Tour is one of the top honeymoon agencies for overseas travel in South Korea with over 15 branches nationwide. The award winning agency offers a wide range of Maldives products with various flight and resort options. In 2019, Palm Tour sold 11,000 room nights to Maldives.
Honeymoon Resort is also one of the biggest honeymoon travel agencies in Korea with a Business history of over 20 years sending over 400,000 honeymooners. They have over 10 years of experience with various Maldives honeymoon products with the specialization of resorts and its distance to travel on domestic flight, speedboat or seaplane.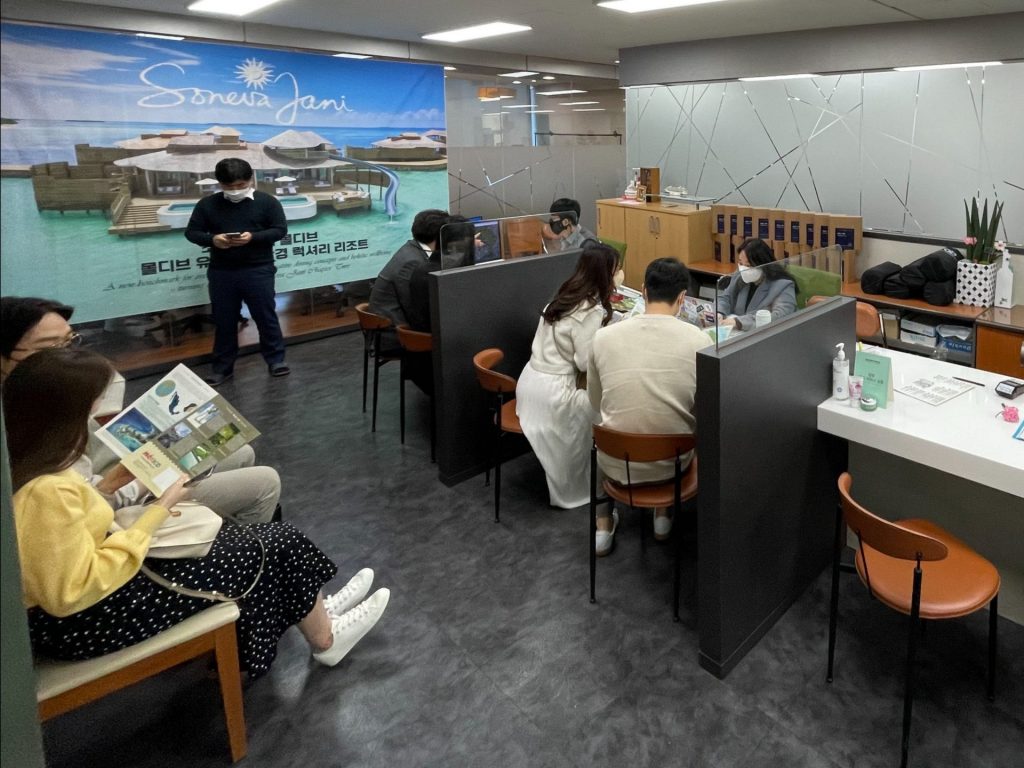 Under the online components of this campaign, Palm Tours and Honeymoon Resort will develop exclusive Maldives promotion pages; place banners in their websites with the destinations advertisements; advertising content on websites and social media pages of both companies; and paid adverts on Naver, Google and Youtube.
The offline segment of the campaign will see Maldivian products showcased in fairs, providing latest destination information including visa requirements and guidelines. It will also include advertisement banners in different pertinent locations, lucky draws, raffle giveaways and advertisements to attract attention to the destination from honeymooners and newly-married couples.