Male' Maldives, 1st June 2022 – IMTM 2022, the annual B2B Travel and Trade Fair brought to you by IMTM Pvt. Ltd., has been endorsed by the Maldives Marketing & Public Relations Corporation (MMPRC). MMPRC is the Maldives' National Tourism Office dedicated to positioning and maintaining the country as a top travel destination worldwide. It promotes the Maldives in multiple fairs and roadshows with targeted campaigns every year, amongst other activities.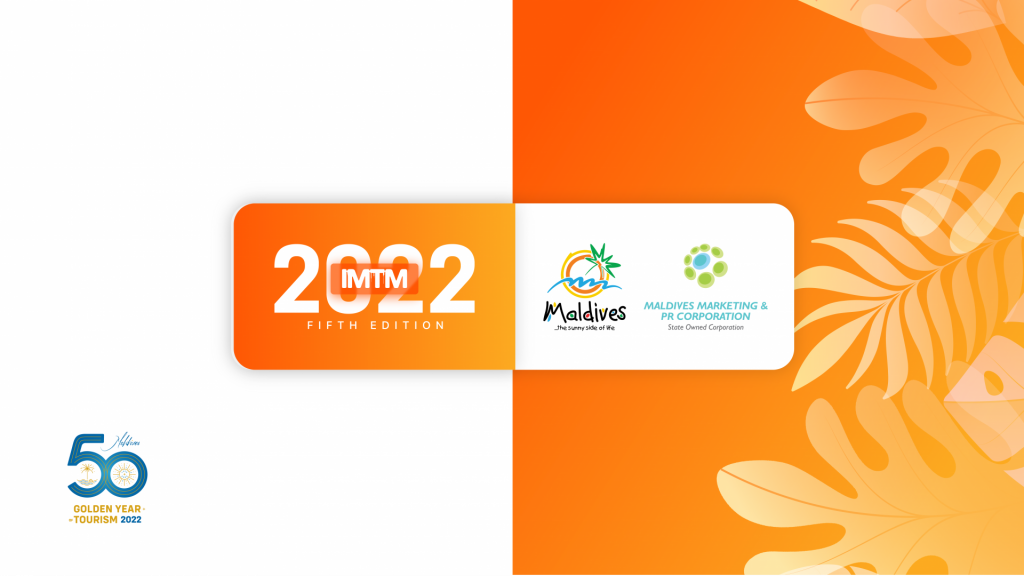 MMPRC's vision of becoming the most desirable travel destination was realised in the last two years with the island nation being awarded the 'World's Leading Destination' at the World Travel Awards (WTA) for two consecutive years, 2020 and 2021. Along with this, it has also launched a Redefining MICE campaign, an effort which is in line with IMTM's initiative to promote the Maldives as a world-class MICE destination through its annual B2B fair.
This year marks the fifth edition of IMTM, a trailblazing event that creates a cost-effective platform for the world's leading tourism industry members to network together and explore prospects for both inbound and outbound tourism in the Maldives. Participants at IMTM include tour operators and tour agents from across the globe who are invited to meet the tourism accommodation providers of the Maldives and directly engage with them.