Male', Maldives, 2nd June 2022 – Located a mere 20 minutes away from Velana International Airport by speedboat,  Grand Park Kodhipparu is the first luxury resort by the Park Hotel Group – Singapore. It is famous as a leading nature-conscious luxury resort and has received a myriad of awards and accolades over the years. Recently, it has announced having made new key appointments to its staff, including the management team and kitchen team.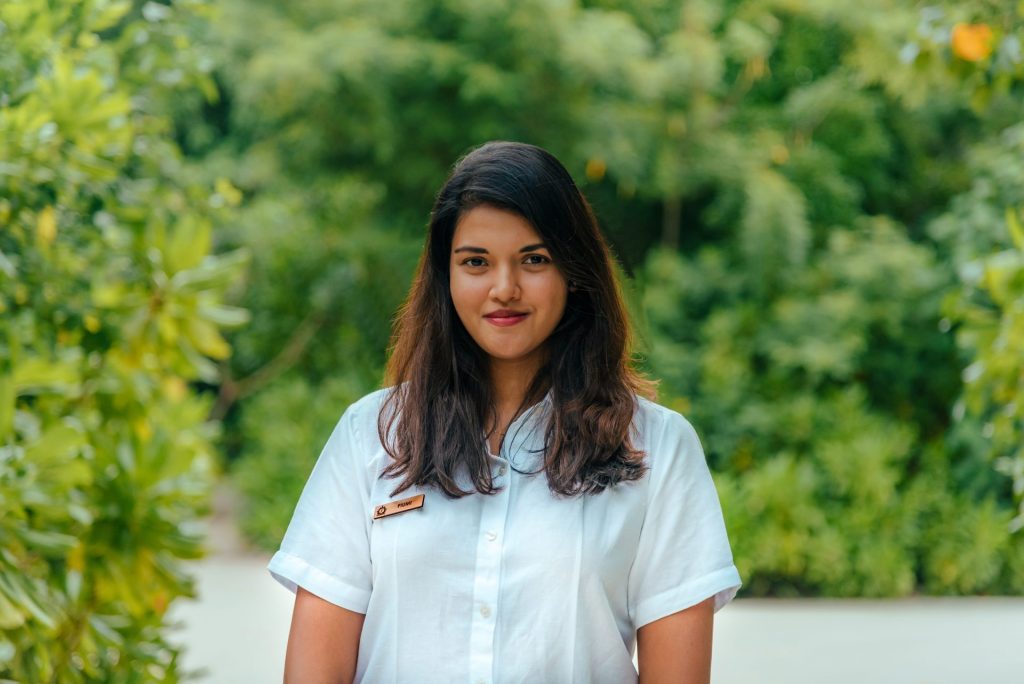 One of the key appointments to the management team includes Piumi Gamanayake – the new  Marketing and Communications Manager. She brings a wealth of tourism, marketing, and  hospitality experience to her new role, where she will oversee the marketing department and navigate the  advertising strategy for the resort. As a senior marketing professional with over 10 years' experience Piumi's remit covers key markets including GCC  Region, India, Europe, USA, and Singapore, with a focus on engaging both digital travel trade and consumer  media.
Prior to joining Grand Park Kodhipparu, Piumi has worked with Viluxur Maldives as the  Marketing and Communications Manager, and with one of the oldest and largest advertising companies,  Leo Burnett Worldwide. She attended University of London where she received her Bachelor of  Economics, and Monash University, Australia where she received her Master of International Sustainable  Tourism Management, as an Australia Awards Scholar. Piumi is also a member and alumna of the Chartered  Institute of Marketing UK. 
Raffaele Solferino, the resort's General Manager, shared his delight in Piumi's appointment, noting how much her expertise will benefit the commercial team and take them to the next level of success.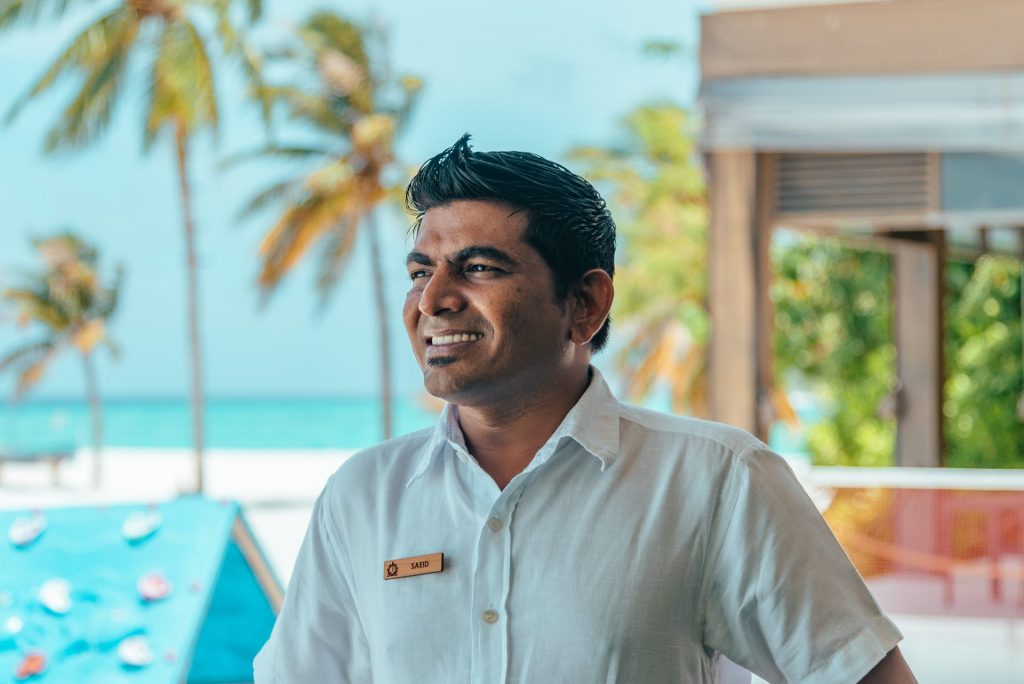 Another addition to the management team includes Ahmed Saeid as the Human  Resources Manager. Saeid's industry  experience across multiple resorts in the Maldives as the people and culture expert strengthens on of the  most significant brand pillars of the resort – "People". 
Solferino commented, "Saeid's experience and persevering attitude are well aligned with our brand philosophy. His innate ability  to bring people together in kindred spirit is a remarkable asset to us and we are delighted to welcome him  to our little family here on the island."

Saeid was one of the keynote speakers of the Maldives' first learning and development conferences  organized by the Maldives Association of HR Professionals, an organization pioneering the growth of the  people focused corporate culture in the Maldives' resorts. His previous senior roles as talent and people  management leader were at some of the renowned local hospitality brands such as Villa Hotels, Furaveri  Maldives, Dhigali Maldives and Sun Siyam Resorts. As the Human  Resources Manager at Grand Park Kodhipparu, Saeid will navigate a team of over three-hundred members strong. Saeid holds a postgraduate qualification of Master of Science in Education, Leadership and Management from the National Institute of Education – Colombo, Sri Lanka and a Bachelor of Arts in Teaching English as a  Foreign Language from the Maldives Colleges of Higher Education as well as a Postgraduate Certificate  in Education from Maldives National University.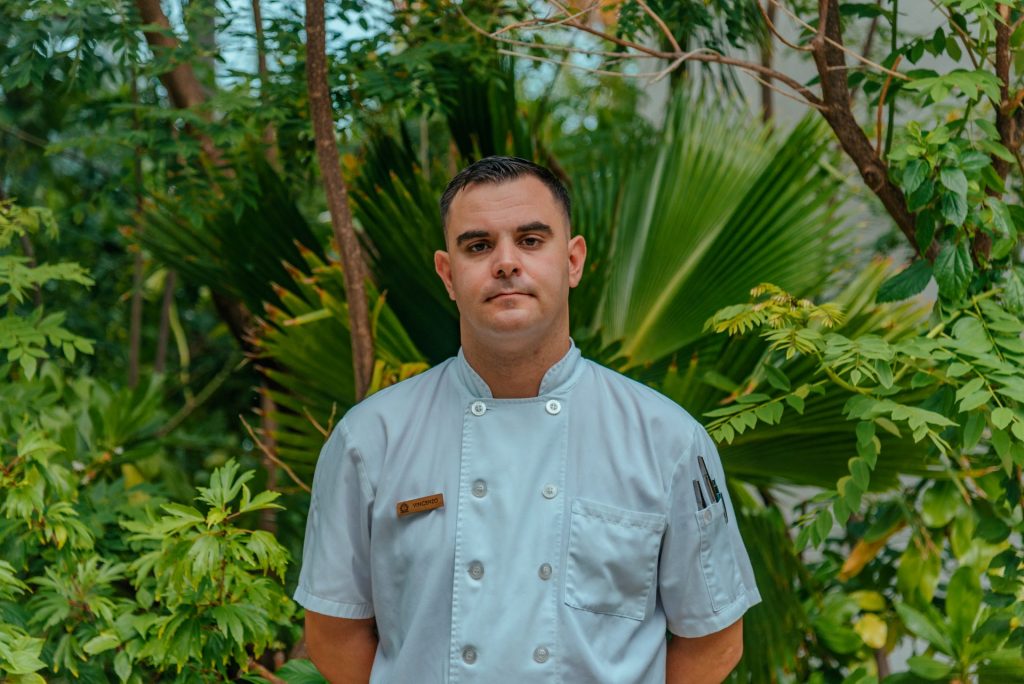 The resort has also appointed Vincenzo Emma as its Executive Sous Chef. With over a decade of experience in different countries, and specialising in Italian and Mediterranean cuisine, the Chef brings a contemporary set of destination-inspired gastronomic experiences. Emma's first chef role as head chef was at the renowned Dalla Terra Wine restaurant in London. He also managed menu development, crafted daily signature dishes and handled event catering operations at the award-winning Lardo.
Vincenzo has experience as the senior sous chef at Capri Court, Shangri-La Hotel & Resort in Muscat, Oman where he worked alongside the 3-time Michelin-starred executive sous chef Marco De Vincentis. His last appointment was at Azure, one of the finest restaurants in Ras Al Khaimah.
"Chef Vincenzo's approach to culinary journeys is quite close to my heart, and it gives me great pleasure to welcome him to the team." Solferino welcomed him to the team heartily.

Along with the Executive Chef Raymond Tan, Vincenzo will be navigating the culinary journey across three restaurants, including the award winning Firedoor at the resort – famous in the Maldives for its long waiting list; the exquisite Breeze Bar, and the uber-popular Edge.