Male', Maldives, 6th August 2022 – Oaga Art Resort's one-of-a-kind Audition Day is now set to take place on 14th August at The Manhattan Business Hotel. The resort welcomes all local talents to come and showcase their talent and stand a chance to join its team.
Positions are available in different areas and the resort encourages all individuals to come and be their true creative and artistic selves. A wide array of instruments, art material and many more props will be available for prospective candidates should they wish to demonstrate their talents and show off their creativity during the event. The event will continue throughout the day from 10am to 5pm.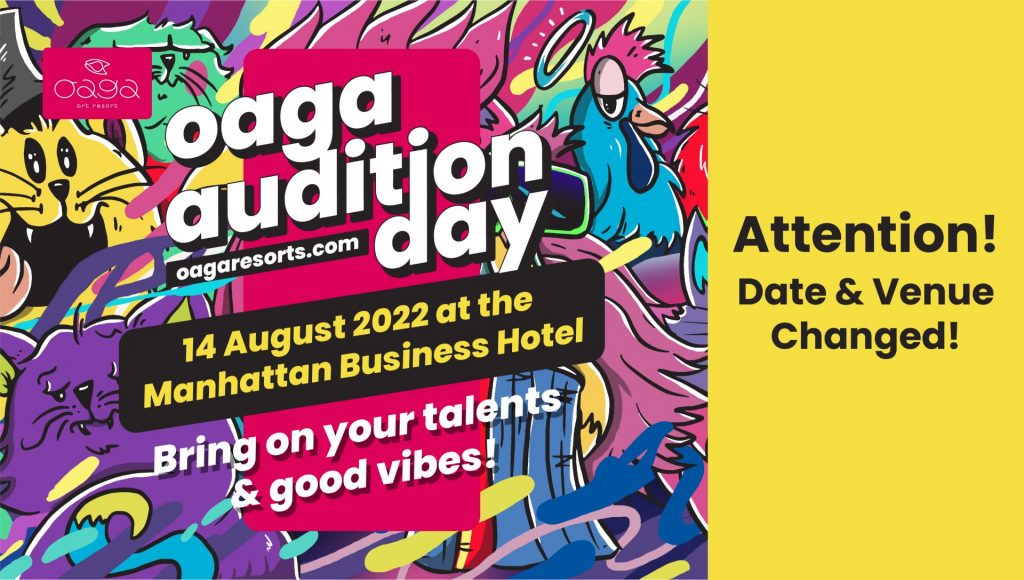 The company is committed to developing and nurturing the  creativity, art and  individuality of local talents and help them grow within the industry. Oaga Art Resort prides itself on collaborating with local and visiting artists to create whimsical spaces and imaginative micro-experiences and are open for artists of all talents.