Male', Maldives, 15th August 2022 – MMPRC / Visit Maldives showcased 'All Things Maldives' at the NATAS (National Association of Travel Agents Singapore) Holidays 2022. The event took place from 12th to 14th August and was held at Singapore.
NATAS Travel Fairs, launched in 1987, is a biannual event that features different tourism products with the best travel deals for the market. Since its inception, NATAS has been able to accumulate over 2.4 million visitors and is one of the most popular travel fairs amongst Singaporeans. NATAS Holidays showcases members' latest products, trends and destinations. Attracting an average of over 100,000 visitors each run, the NATAS Travel fair brings in outbound travel agents, national tourist organisations, airlines, hotels and other travel-related services under one roof.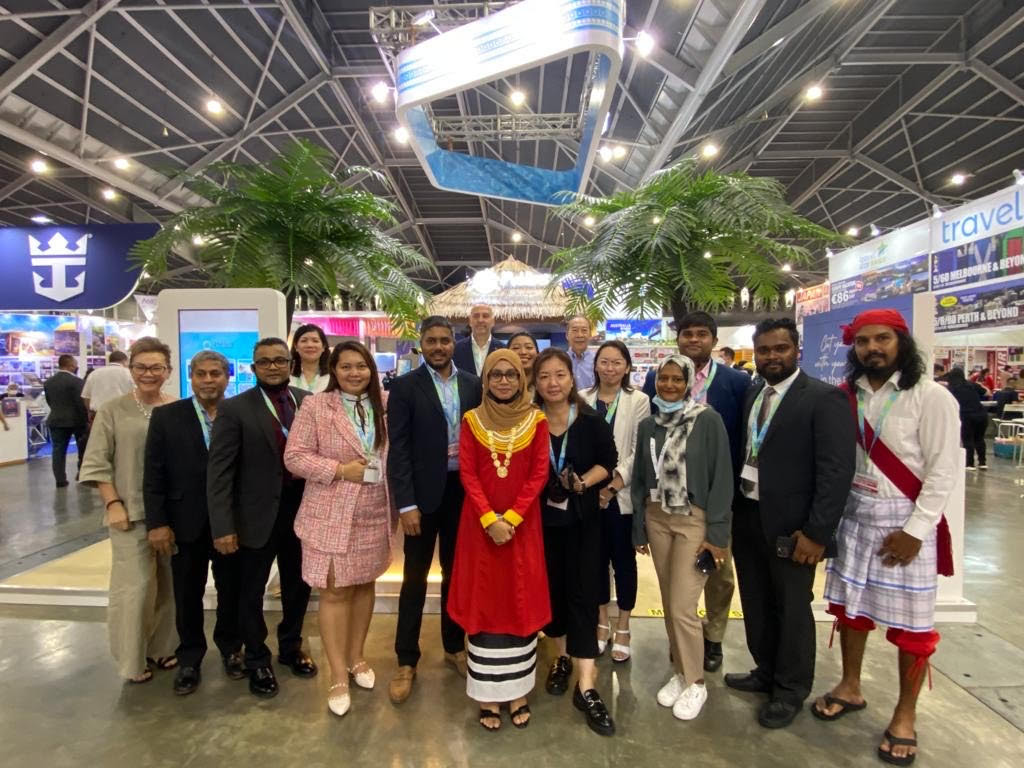 MMPRC was accompanied at the fair by 23 participants from 12 companies. Participation in this event is a part of MMPRC's marketing strategy for the South East Asian (SEA) market, especially the Singaporean travelers. It aims to promote the Maldives as the most preferred destination, emphasising the close proximity and cultural aspects which make the Maldives ideal for travellers from this region. An outdoor advertising campaign was also conducted at the same time,  during which destination video ads were placed in prominent areas of Singapore such as HDB Hub, Jurong Point, and Bedok Town Square.