Male', Maldives, 16th August 2022 – Maldives Airports Company Limited (MACL) has revealed glimpses of the new Vilu Business Lounge at the recently completed Noovilu seaplane terminal at Velana International Airport (VIA).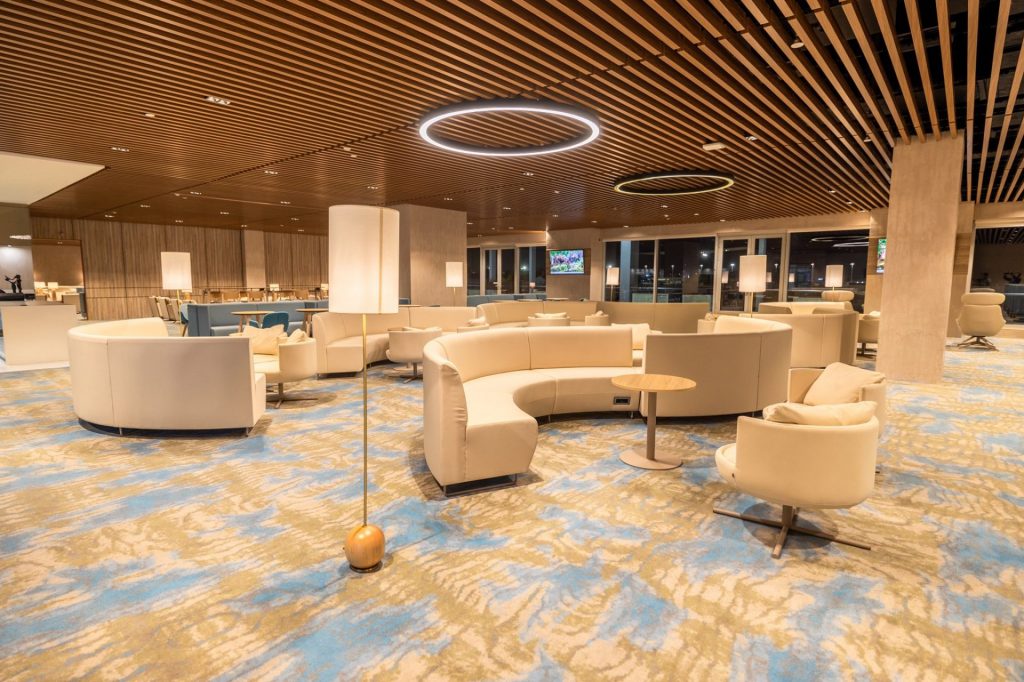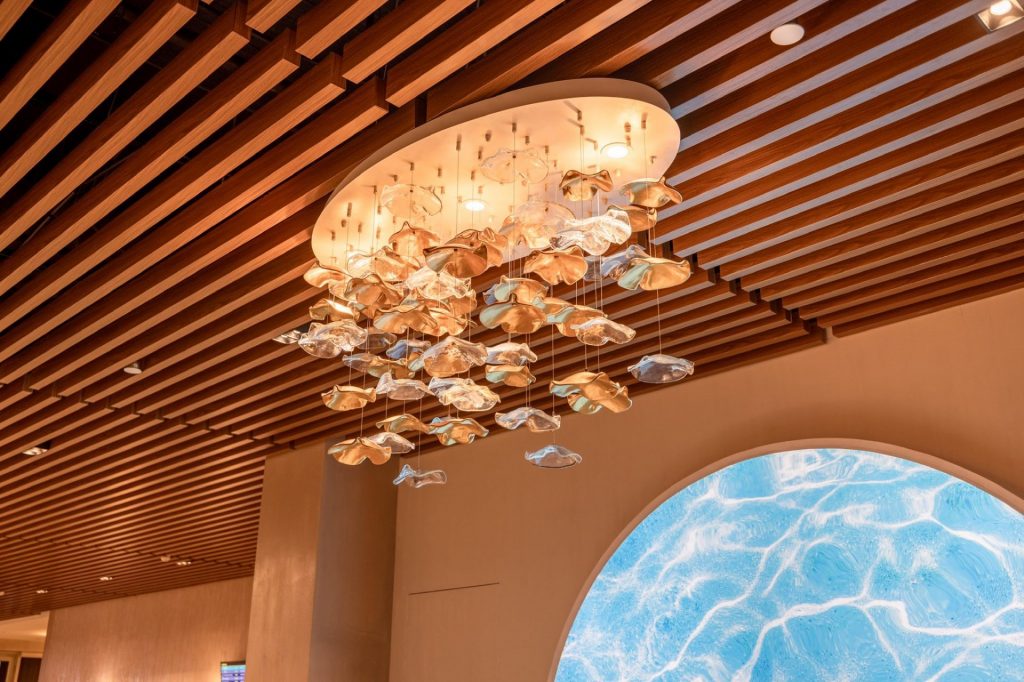 This terminal is set to become the largest seaplane terminal in the world. The modern 4-story terminal includes new facilities such as a VVIP area and dedicated arrival lobbies. The terminal's 28,000 sqm of floor space allows for spacious lounges, extra boarding gates and a host of office spaces. In addition to this, the new terminal area is designed to accommodate more than 85 seaplanes on docks, which is 50% more than the existing docks.
Noovilu seaplane terminal is the first part of the airport development project, which also includes a brand new runway, and an international passenger terminal as well as other supporting facilities such as a fuel farm with a capacity of 45 million liters and a 120,000 tonne cargo facility. The new seaplane terminal was given high priority under the airport development project as the new Code F runway can be opened once the current seaplane terminal is cleared. Hence, the new runway will start operating upon the opening of the new seaplane terminal.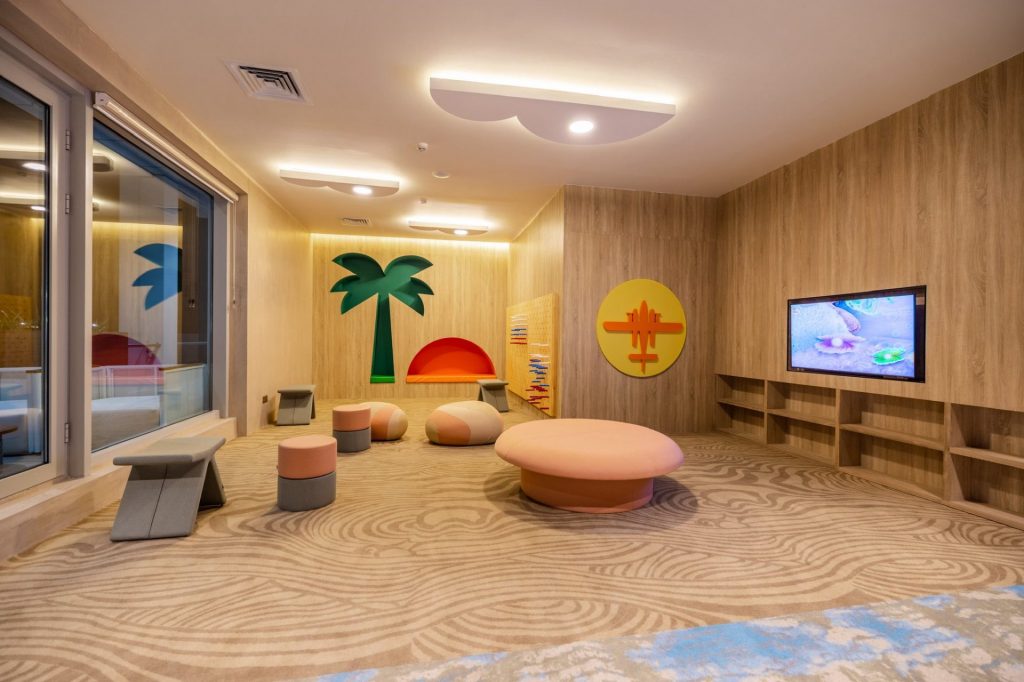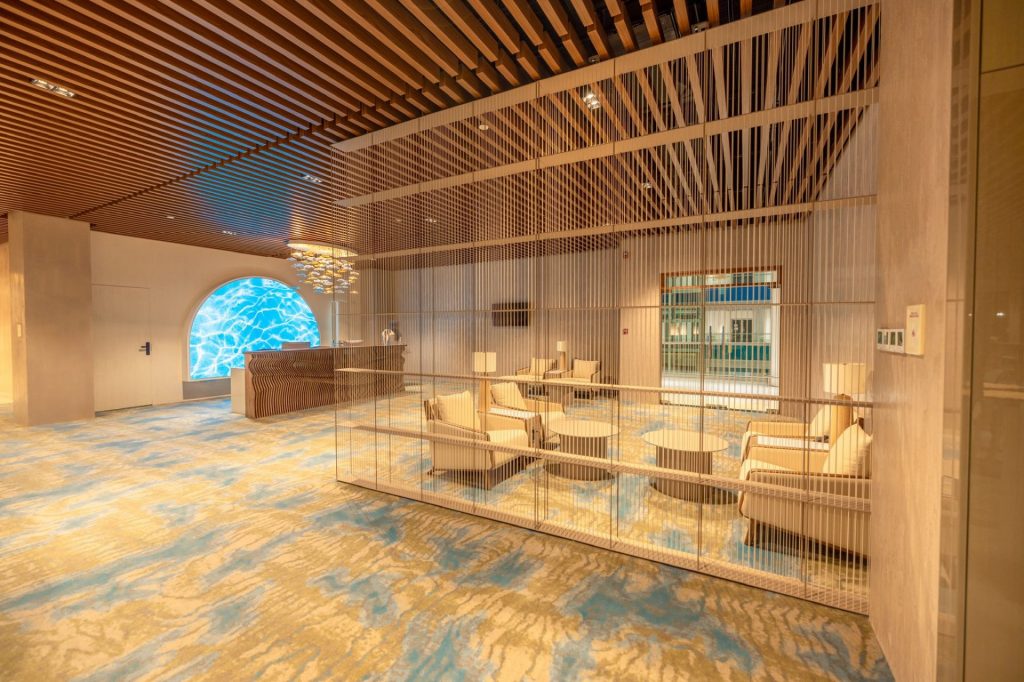 The terminal has been designed according to international standards with full NFPA fire compliances. According to MACL, this terminal will allow 4 operators to operate conveniently with ease. There are currently 3 seaplane operators in the Maldives: Trans Maldivian Airways (TMA), Maldivian, and Manta Air.