Male', Maldives, 15th August 2022 – Velana International Airport's new Code F Runway is set to become operational from 6th October 2022 onwards. 
The new runway was constructed in 2018 as part of the ongoing airport expansion and development project. It was developed by China's Beijing Urban Construction Group (BUCG) with a USD 373 million loan from the Chinese EXIM Bank. The airport expansion project involves a brand new runway, an international passenger terminal and a seaplane terminal as well as other supporting facilities such as a fuel farm with a capacity of 45 million liters and a 120,000 tonne cargo facility.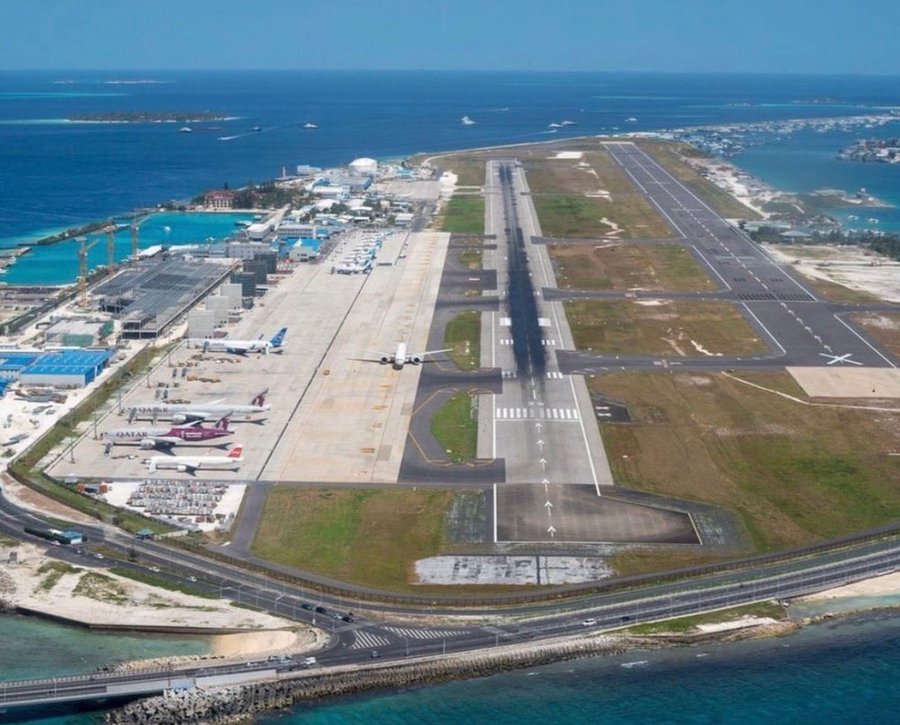 The 3,400m long and 60m wide runway will allow the airport to accommodate larger aircrafts such as the A380 Aircrafts, the world's largest commercial aircrafts in operation. The runway is also equipped with latest technological facilities, Instrumental Landing Systems installed on both sides of the runway with ICAO category 1 Approach Lights leading to a shorter turnaround time, allowing it to handle over 14 aircraft movements per hour. This milestone was celebrated with the Airbus A380 making its first landing at Velana International Airport in September 2018.
Although the Code F runway was completed in 2018, it has not been operational in the last four years with no other aircraft landing there since the Airbus A380. The runway's operations were on hold until the completion of the new seaplane terminal. With the old Trans Maldivian Airways terminal in close proximity to the it,  the new runway could not be used for takeoff and landing until the terminal was demolished.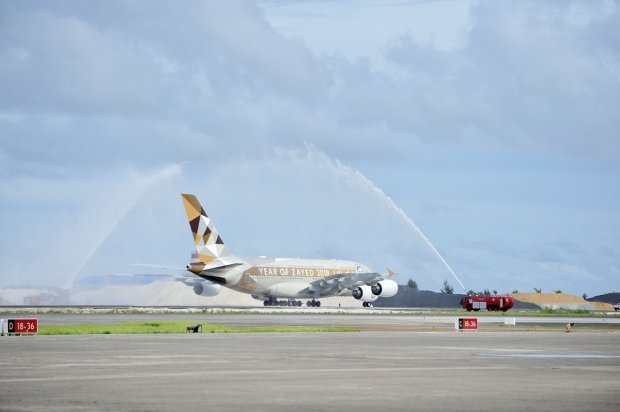 As the construction of the new seaplane terminal has now been completed and airlines are in the process of relocating to the new terminal, the Code F runway is finally set to start operations in October this year. It will be used for takeoff and landing, and the current runway (190m apart) will be used as a parallel taxiway. 
The operation of the Code F runway is said to smoothen operations at the airport and cater better to the current demand as well as future growth, particularly following the opening of the new passenger terminal.