Male' Maldives, 1st September 2022 – IMTM is delighted to announce Ace Travels Maldives (ATM) is the Official Travel Partner for IMTM. This partnership not only includes the upcoming Travel and Trade Fair, IMTM 2022, but also other events planned by IMTM as well as IMTM Travel for a period of one year. The agreement was signed on Tuesday, 30th August 2022 by the Managing Director of IMTM, Ms. Shiuna Khalid, and Ace Travels Maldives, Country Manager, Mr. Roshan Madurawala.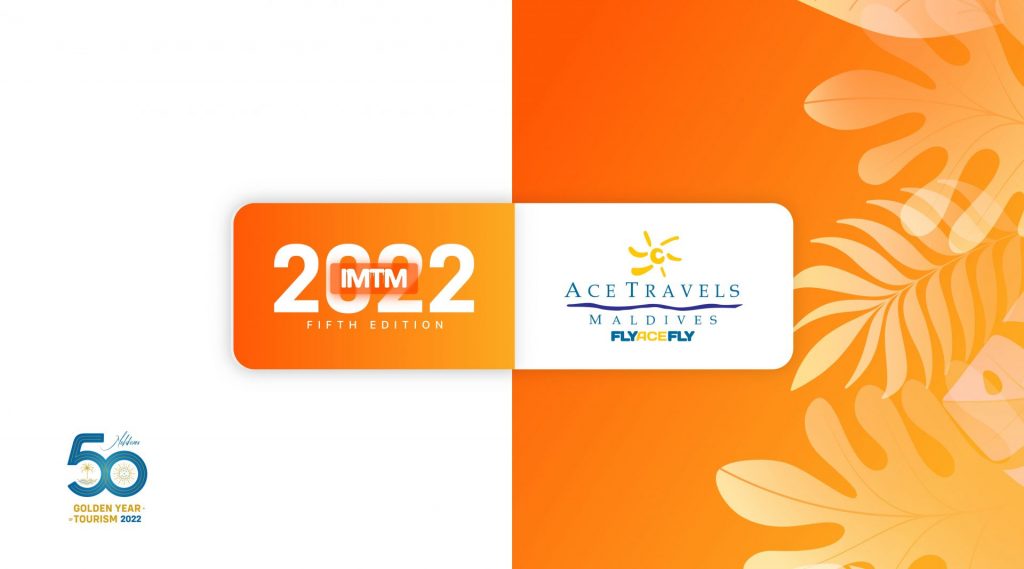 Ace Travels Maldives (ATM), established in 2002 is a wholly owned subsidiary of Aitken Spence Travels and Inner Maldives Holidays Group. As a leading travel allied service provider ATM has significantly contributed to the development of tourism in the Maldives. ATM commenced operations as a DMC in 2022, but has diversified into aviation services and outbound tourism since 2007. Currently, ATM is the GSA for Cathay Pacific Airways and appointed Passenger Sales Agent (PSA) for SriLankan Airlines, Qatar Airways, Indigo Airlines, Maldivian Airlines, Fly Dubai, US Bangla, Singapore Airlines & Manta Air.
Ace Travels Maldives provides a wide range of services worldwide, including airline ticketing and reservations (Global), Holiday packages and excursions (Maldives & Global), MICE, CIP/VIP special services. Its extensive services also include visa and travel insurance, B2B incentive programmes, special medical schemes with air tickets and ground package and airport ground supervisions. Furthermore, Ace Premier offers personalized and dedicated corporate sales services.
Ace Travels Maldives strives to be a leader in the market with 24/7 customer service both in and beyond the Maldives.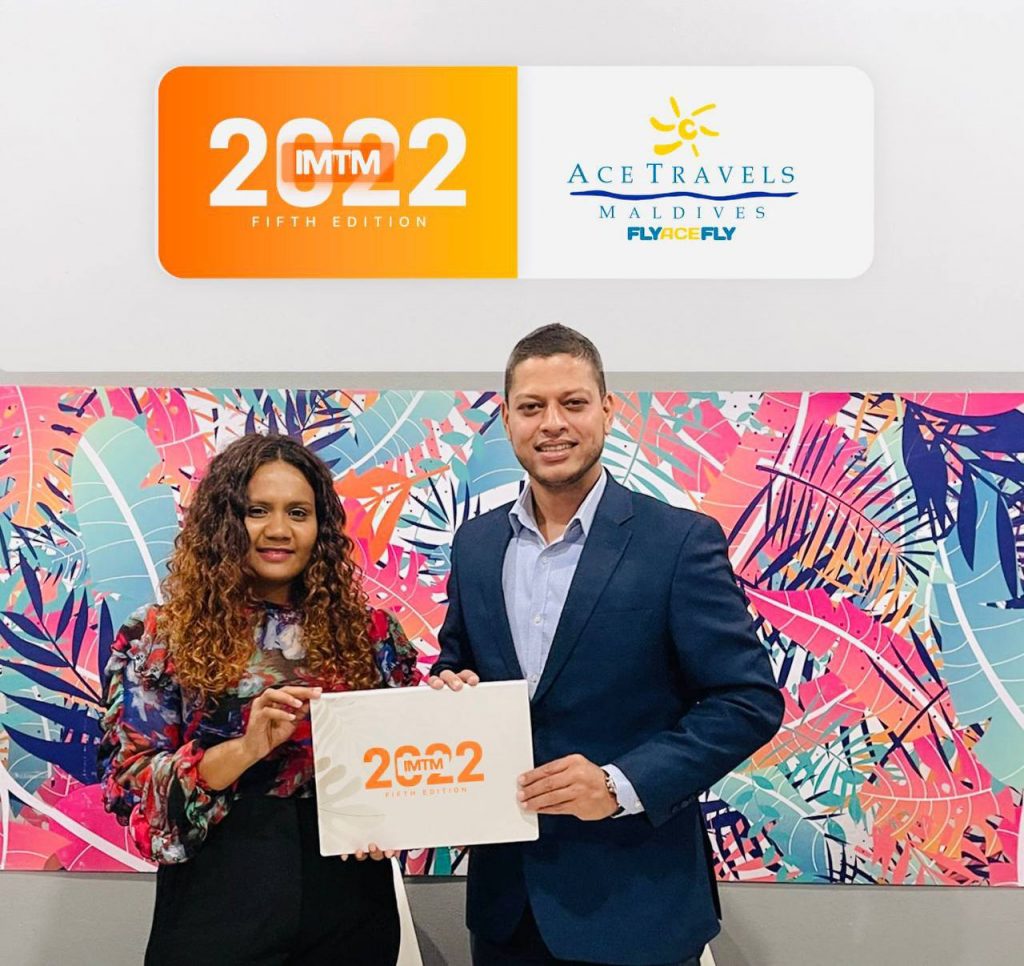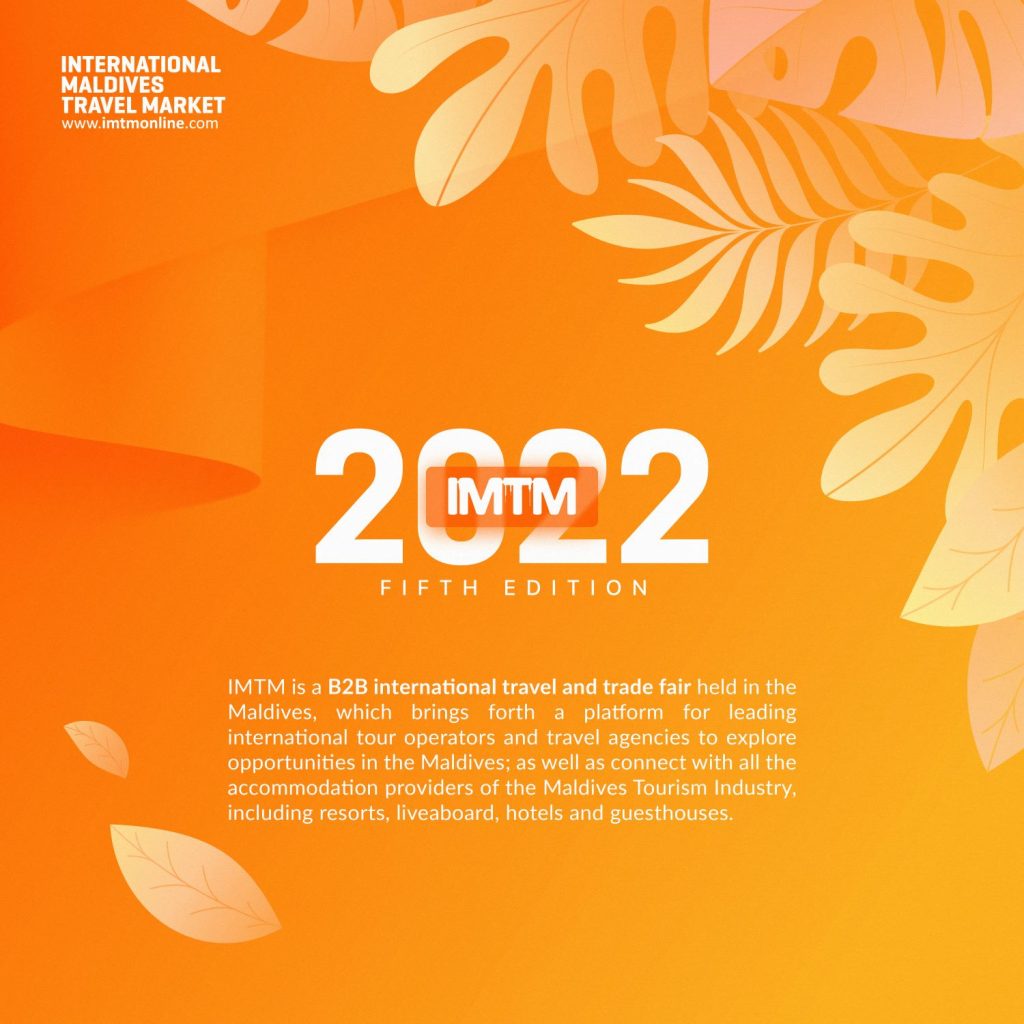 IMTM 2022 will be held on 07th and 08th September, at Manhattan Business Hotel in Male', Maldives. This is the fifth edition of the annual B2B Travel and Trade Fair which provides a cost-effective platform for leading international travel agents and tour operators to meet with the Maldives' Tourism Industry members, particularly accommodation providers (resorts, hotels, guesthouses and liveaboards). IMTM's unique fair concept is designed to ensure direct meetings between the travel agencies and accommodation providers, allowing all to boost businesses and increase their network of clients. As the Main "Official Travel Partner" for IMTM 2022, Ace Travels Maldives will be supporting IMTM with arranging the best airfare for travel agents visiting the Fair and its B2B exhibitors to establish B2B Corporate schemes for their future business.