Male', Maldives, 21st September 2022 – The Nekton Maldives Mission, 4th September to 7th October, is undertaking the first systematic survey and sampling of the Maldives from the surface to 1000 metre depths. Almost nothing is known about what is below 30 metres, the vast majority of the country.
Two intrepid Maldives aquanauts have journeyed into the history books by becoming the first people from the world's lowest-lying nation to descend deep into the twilight zone.
Marine biologist, Shafiya Naeem, director general of the Maldives Marine Research Institute, and research assistant colleague Farah Amjad were chosen as lead aquanauts on the maiden dive of the Nekton Maldives Mission.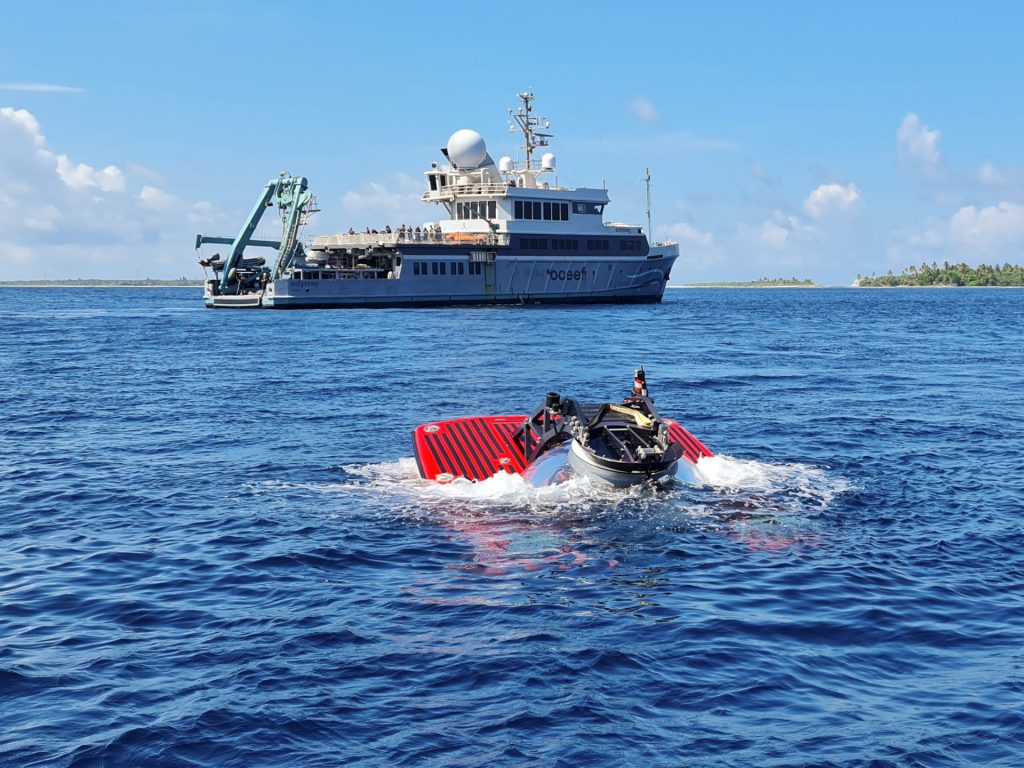 The expedition is a joint initiative by UK-based Nekton and the Maldives government to map, sample and gather data on ocean health which can inform policy makers both in the Maldives and beyond as the climate crisis deepens. Virtually no images exist of marine  life in Maldivian waters below 30 metres. 
The aquanauts launched from the mission mothership RV Odyssey off Laamu Atoll and, in an impromptu gesture of national pride, raised the flag of the Maldives as the Omega Seamaster II three-person submersible rolled out on deck.
They were piloted by American Kimly Do on a journey to investigate the wall of coral and marine life along the east coast of Lammu at varying depths from 250 metres , through a 120 metre deep survey to a final transect at 60 metres.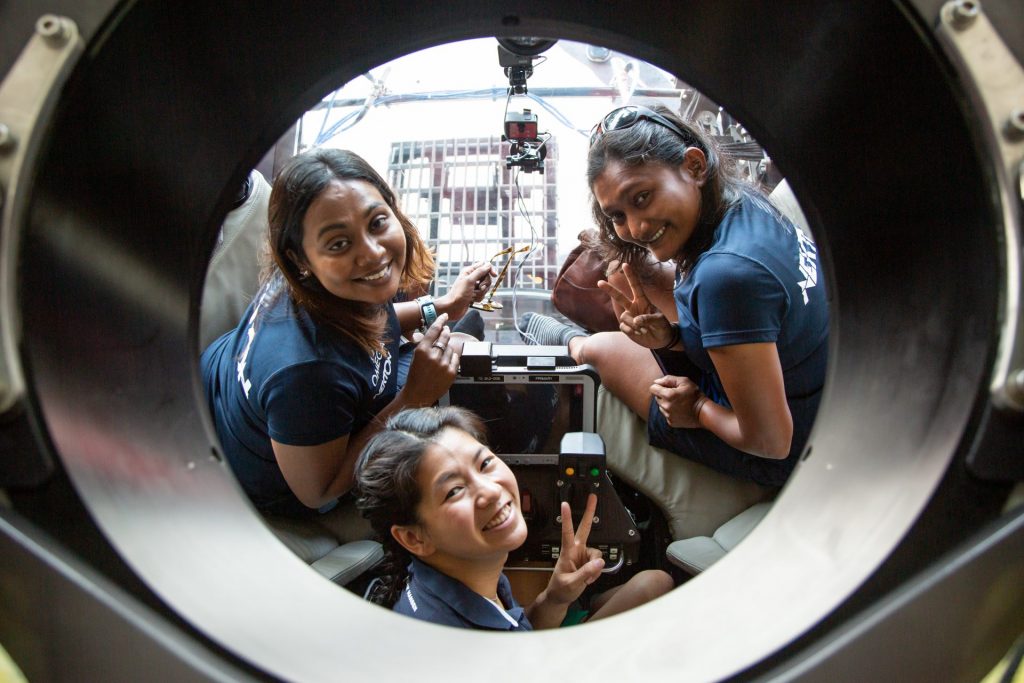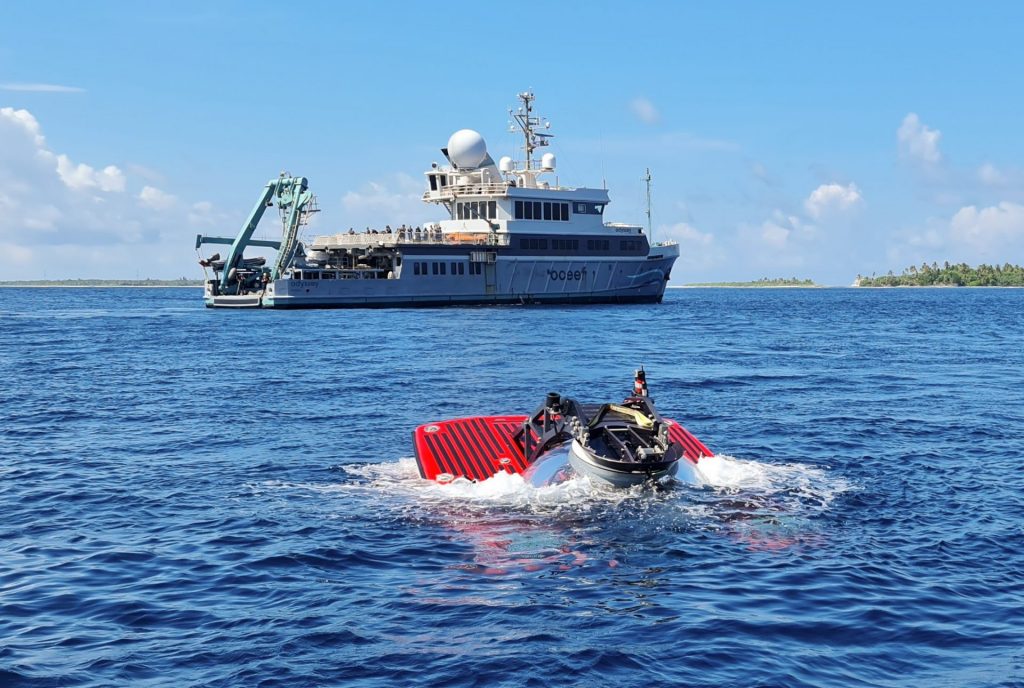 Furthermore, the President of the Maldives, Ibrahim Mohamed Solih, paid a surprise visit to the Nekton Maldives Mission to offer support to ocean scientists in their quest to find answers that can help unlock the secrets of the deep. President Solih was accompanied by government ministers who explained how critical Nekton's work is for the nation's understanding of what lives in the deep ocean. 
The President acknowledged the importance of Nekton's work as no maps exist of Maldivian waters beneath 30 metres – but that is changing by the hour. Hi Excellency also met with four Maldivian aquanauts who had journeyed 500 metres below the surface in the two days prior to the surprise visit. The President met the crew of Nekton and saw the data collected which are being analysed by Nekton marine biologists and mapping experts. Nekton has pledged all data and samples gathered on the expedition remain the property of the Maldives Government.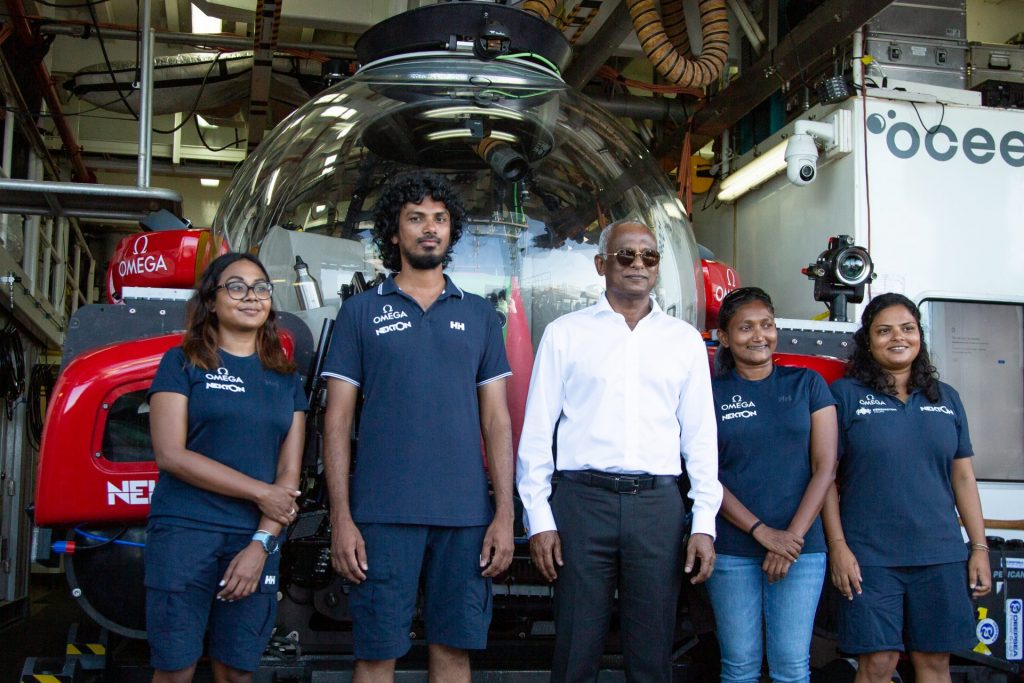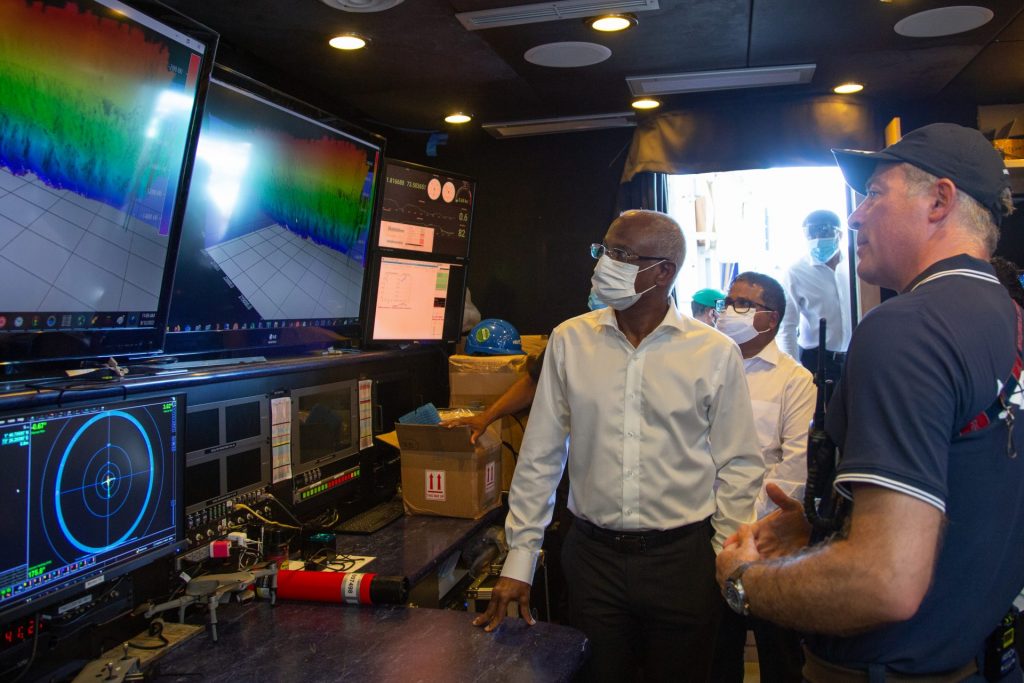 In partnership with the Government of Maldives, the Mission will help create extensive new marine protected areas and ensure the ocean continues to protect and provide for the Maldivian people. Nekton's field missions began on 4th September 2022 and will continue until 7th October 2022. Its first results are expected to be released in early 2023.