Male' Maldives, 28th September 2022 – On 23rd September, the Ambassador of China to the Maldives, H.E. Wang Lixin revealed efforts to resume flight operations between the two countries are well underway in an interview. 
China and Maldives have always had a close bilateral relationship and the Chinese market was the top source market prior to closure of borders. In 2019, 267,875 Chinese tourists travelled to the Maldives, accounting for 17.5% of total arrival of 1.7 billion tourists that year.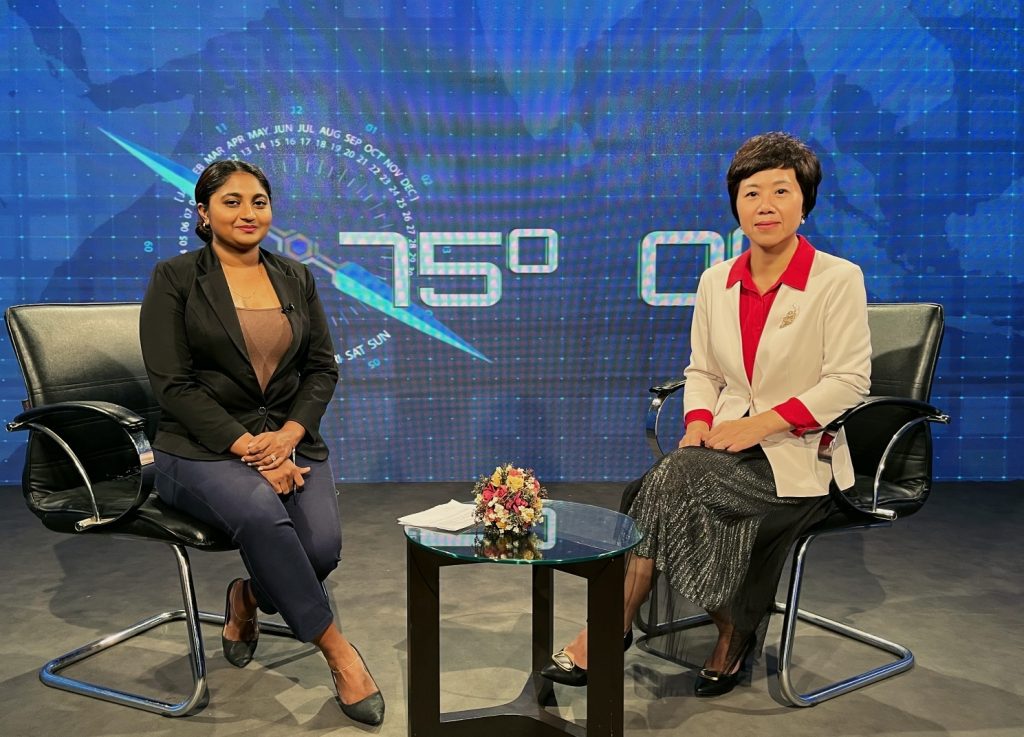 Speaking on ways to improve the connection between the two nations, the Ambassador touched on increasing people-to-people and cultural exchanges, acknowledging the Maldives is a top destination in the world and one beloved by Chinese tourists. Ambassador Wang Lixin revealed they are working on reinstating direct flights between China and Maldives, which would facilitate travel.
"We are also working on resuming direct flights between the two countries. Hopefully it can start next month, which will greatly facilitate the people-to-people exchanges. I'm very optimistic about future development of our bilateral relations."
With this, tourist traffic between the two countries is set to increase in the near future. As of 21st September, the Maldives has welcomed 1,157,183 tourists to its island nation. The Maldives is well-known for its abundance of tourism resources and was a favourite tourist destination for Chinese tourists prior to the pandemic. Once direct flights between the two countries resume, it can be expected that China might rise amongst the ranks of source markets once again.