Male', Maldives, 12th January 2023 – MMPRC / Visit Maldives has kicked off a hybrid marketing campaign with Cozmo Travel to promote the Maldives in Qatar and the Middle East. This campaign aimz to promote the unique geographical features of the Maldives, the luxurious services, products and unique experiences awaiting tourists in the Maldives. The 3-month campaign will continue from January to March 2023, with online and offline activities conducted in order to further promote the Sunny Side of Life in Qatar and the Middle East.
Cozmo Travel is a leading travel management company in the UAE launched in 2010. It specialises in selling ready-made packages and customised journeys and caters to independent and corporate travellers. With over 73 branches across the Middle East and India, their services include ticketing; inbound and outbound hotel bookings; visa processing; and organising activity programmes at destinations.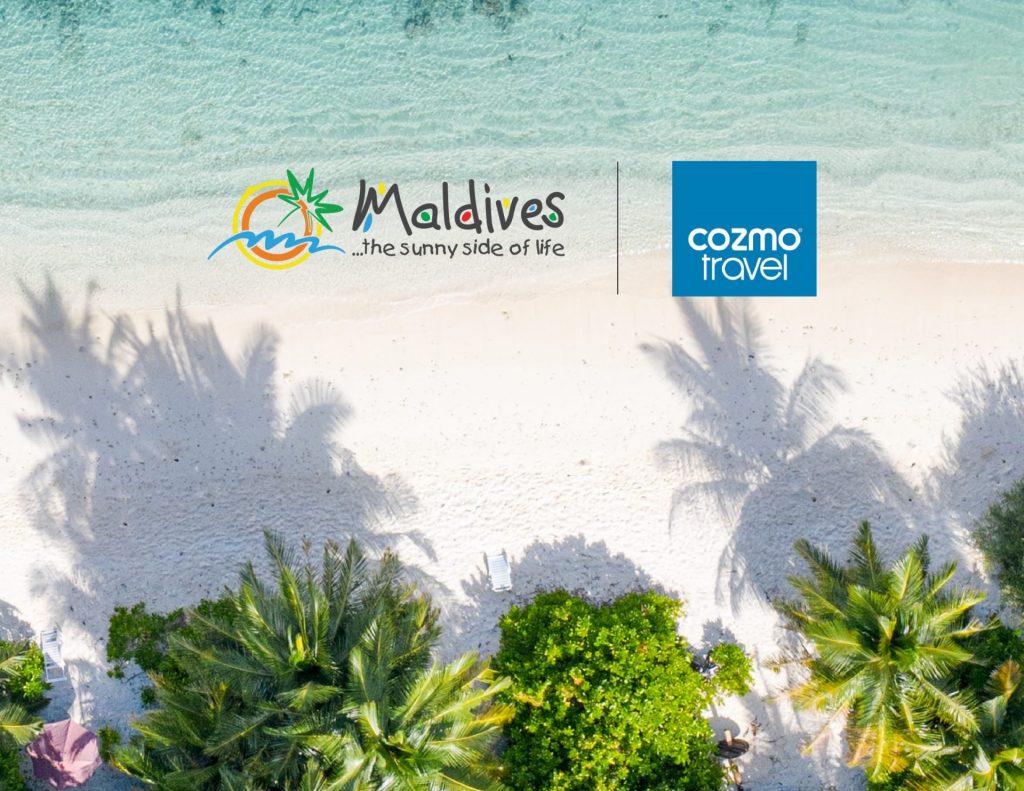 Under the campaign, posts related to the Maldives will be circulated to the Qatari and the wider Middle Eastern market through Cozmo Travel's website, Google display network and YouTube. Information on the destination will also be shared to Cozmo Travel's database via SMS and emails, and advertisements of the Maldives will be posted on screens at retail outlets of the company in Qatar and other Middle Eastern countries. The campaign is estimated to accumulate over 1.1 million impressions.
This campaign is a part  of MMPRC's marketing strategy for Qatar and the Middle East. It will strengthen the destination's recognition, especially during the peak holiday seasons, amongst both B2B and B2C audiences in the selected markets. By the end of last year, the Maldives recorded 100,494 arrivals from the Middle East and 6,060 arrivals in the same period from Qatar. Through marketing campaigns such as this, the country aims to increase tourist arrivals this year and set a new record.