Male' Maldives, 24th January 2023 – Direct flights between China and Maldives resumed last week, and within just a few days, it has made it to the top 10 source markets for Maldives tourism. According to the Ministry of Tourism's daily report publishing on 23rd January 2023, a total of 2727 tourists have arrived from China already, placing them at 8th position in the top 10 with 2.2% of market share. This is a drastic increase from its rank in 2022, which saw them at the 27th position amongst the global source markets.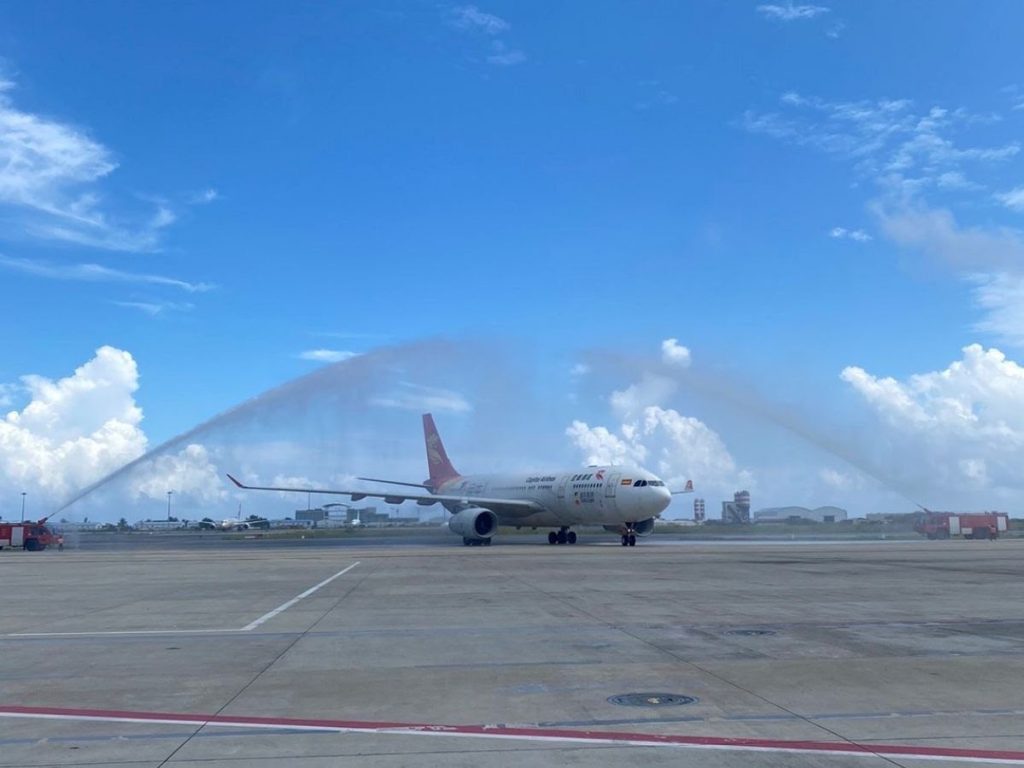 Currently, the top 10 markets for the Maldives include (in ascending order): Russia, Italy, India, UK, Germany, US, France, China, Kazakstan and South Korea.
According to the statistics, Russia has topped the source market for Maldivian tourism industry, contributing 14.4% of the market share with 17,600 arrivals recorded from the country so far. Second comes Italy, contributing 10.1% with 12,325 arrivals. Coming in third is India contributing 9.8% with 11,918 arrivals.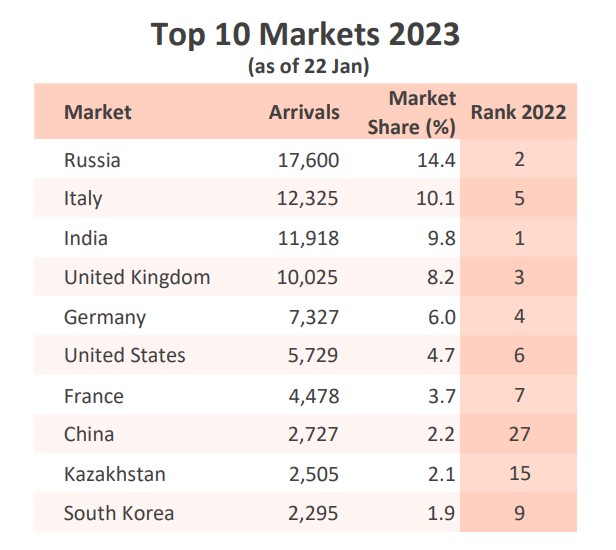 On last Wednesday, when the first direct flight from China returned to the Maldives, the Minister of Tourism Dr. Abdulla Mausoom shared his opinion that China will make it to the top 5 source markets for the destination by the end of 2023.
In 2019, China was the top source market with 284,029 arrivals, but as the COVID-19 pandemic surged and international borders closed, their market presence completely diminished in the following two years. The Maldives is anticipating a wave of Chinese travelers during the festive season in celebration of the Chinese New Year, which is set to continue from 22nd January to 6th February 2023.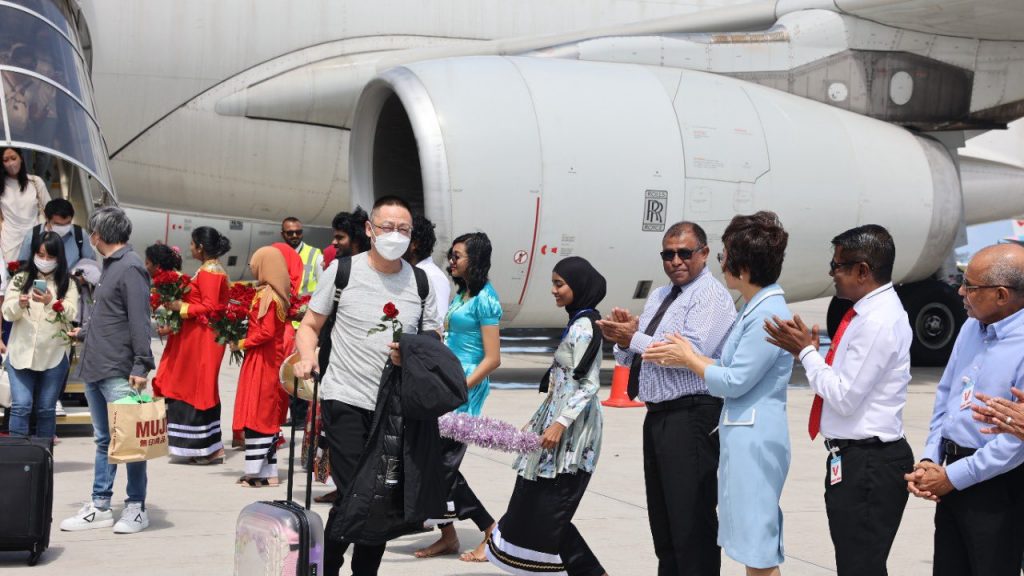 The Maldives has welcomed a total of 122,186 tourists by 22nd January 2023. This is an increase of 29.1% from the 94,618 arrivals recorded in the same period of 2022 and a significant increase from 63,238 arrivals recorded in 2021. The daily average for the newly commenced year is at 5,485 visitors. The government of Maldives has set a target of the record-number of 1.8 million tourist arrivals in the Maldives on this year.