Male' Maldives, 25th January 2023 – Hideaway Beach Resort & Spa and its Signature Collection has announced their Valentine's Day Romance Selection for 2023. This year's programme is designed to provide couples memorable experiences. Guests may celebrate their love at the tropical paradise on the 14th of February and indulge in a variety of romantic experiences and create timeless memories in the picturesque Maldives.
Whether looking for a floating breakfast with a spellbinding view, a relaxing couple's massage, or a private champagne sunset Dhoni cruise, Hideaway Beach Resort & Spa has something for all couples. There is a saying, "The only thing better than a good dinner is a good dinner with someone you love". Guests can take advantage of the resort's multitude of private dining experiences to enjoy some great gastronomic experiences with their loved one. With a variety of options to choose from, couples can enjoy a romantic dinner on the beach and watch the sun dip below the horizon, creating a breath-taking sunset that will set the stage for a truly magical evening, full of love and intimacy.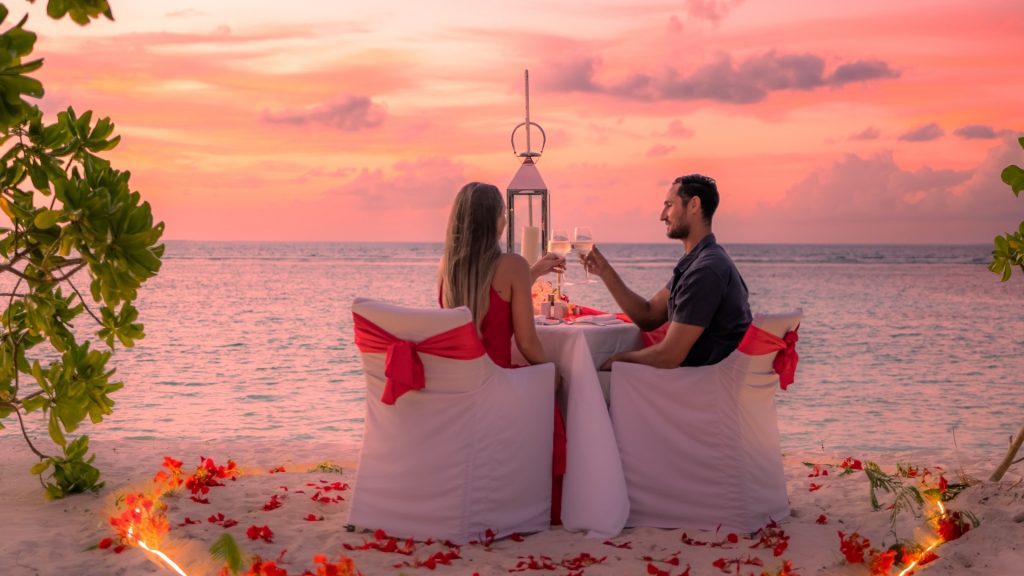 To add to the romance, the Hideaway will also provide romantic bed and bath decorations to create a special ambiance in the bedroom and bathroom. Guests can also surprise their loved ones with a tropical flower bouquet, specially arranged by the resort. For those looking to capture the romance and beauty of their special moments, Hideaway also offers a couple photo shooting package which is perfect to have snaps of some cherishable memories taken in the perfect location to take back home.
"We are excited to offer our guests a wide range of romantic experiences this Valentine's Day, We believe that Hideaway's Valentine's Day programme has everything couples need to make their special day truly unforgettable. I am proud that many of our guests and Tripadvisor attests to the fact that Hideaway is one of the best Romantic Hotels in Asia," said the resort's General Manager – Christophe Adam.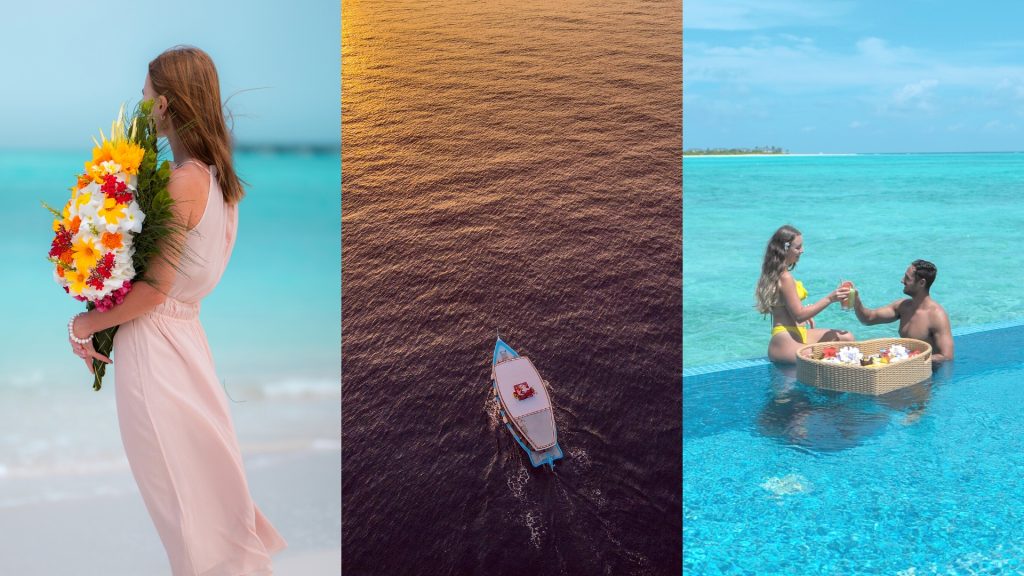 Valentine's Day aside, the award-winning private luxury island resort is the perfect hideaway for couples to disconnect from the world to reconnect with each other.