Male' Maldives, 26th January 2023 – Amilla Maldives Resort is the world's first Resort offering self-service wedding vow renewals. In response to an increase in demand for micro-weddings with few to no guests, Amilla Maldives Resort and Residences is pioneering a self-service wedding vows location, The Knot. Couples can now celebrate their special day at the resort without the assistance of a celebrant in what is believed to be a first in the world.
The traditional wedding vows have been rescripted to work with only the couple taking turns to speak, and a permanent wedding arch has been created on the beach, complete with a phone stand, in case the couple wishes to record or live stream the special occasion. The wedding vows will be carved into wooden panels and will also be there for the couple to refer to. In case a few guests are in attendance, six wooden benches have been placed on the beach too.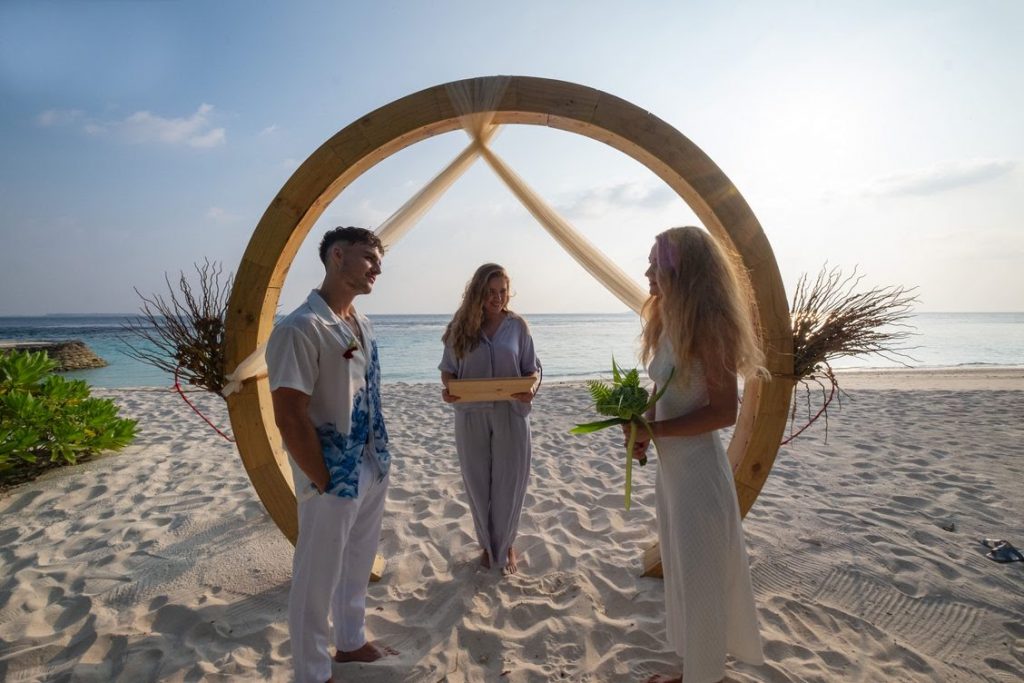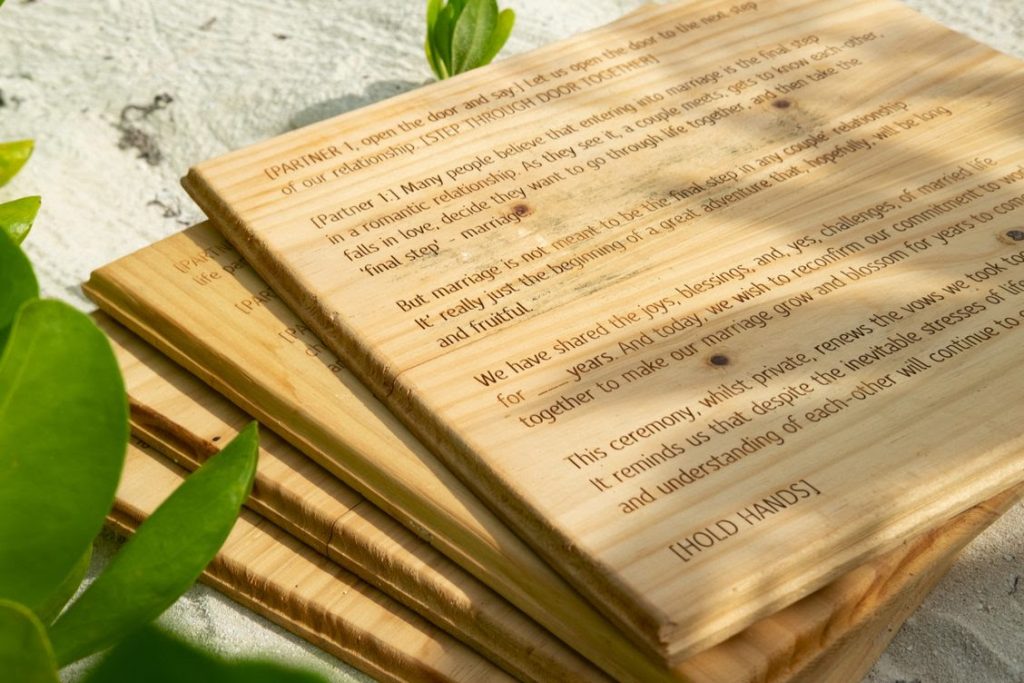 Couples wanting to participate need only bring whatever they want to wear for the special occasion – or they might even already be on holiday at Amilla Maldives and spontaneously decide to renew their wedding vows together when they spot the spectacular Beach Wedding venue.
However, if the couple decides they also want decorations, champagne or a cake, these additions can be swiftly arranged by the resort's events team. The concept was conceived in response to a growing number of requests from guests at Amilla Maldives Resort and Residences for boutique weddings with no guests or only a handful of guests in attendance. This trend is part of a broader global trend for small destination weddings in privacy.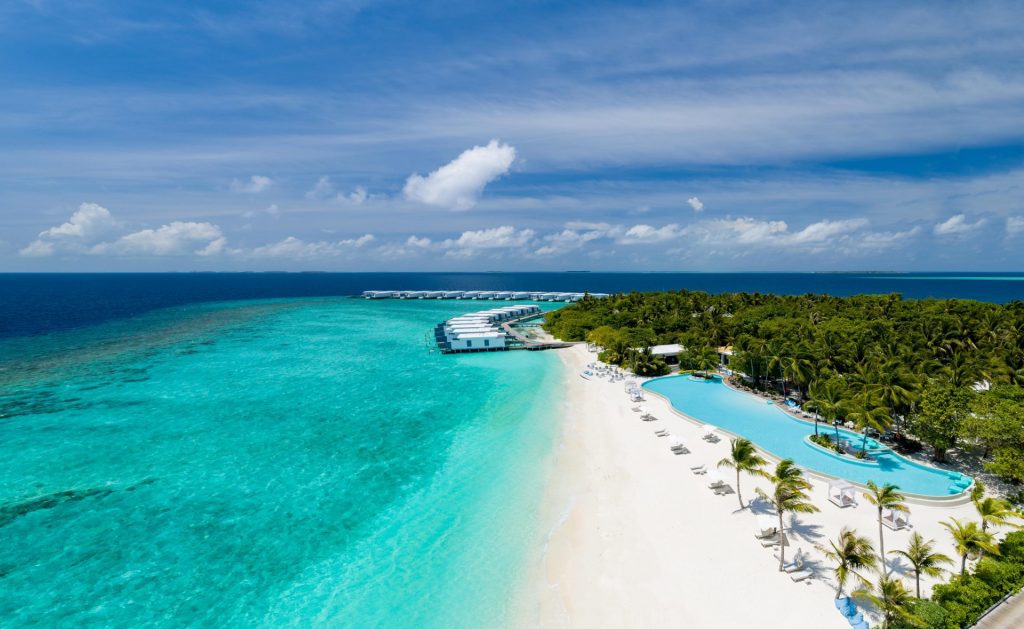 Events Manager of Amilla Maldives Resort and Residences, Suzy Ahmed, said: "A marriage is an agreement between two people committed to growing together in a lifelong relationship. So, what could be better than renewing your vows of love, commitment and trust in a beautiful private location; an unforgettable experience shared only between you and your partner? The two sets of vows are engraved into wood, and each partner takes turns to read part of the script. You can place your phone on the stand to record your vows, or can surprise your friends and family at home by live streaming it. The vows are Amilla-inspired; authentic and loving, but with a sense of playfulness."
Amilla Maldives is a large island by Maldivian standards but has only 67 villas, over 70% of the island remains pristine beach and jungle. This means The Knot offers a very private venue, surrounded only by tropical foliage on one side, and the glassy Indian Ocean on the other. Amilla also offers multiple other types of renewal of vows ceremonies for parties of all sizes.