Male' Maldives, 26th January 2023 – The beautiful Raa Atoll is a hidden gem in the Maldives, an unspoiled and quiet atoll that offers a large variety of marine life with something awe-inspiring for everyone.
Beginner divers can explore incredible reef dives, discovering healthy coral, stingrays, reef sharks and hawksbill turtles. More experienced divers can enjoy some of the most incredible thila dives the Maldives has to offer. The thilas (underwater pinnacles) are extremely healthy, not affected by any bleaching events, and are surrounded by large schools of reef and pelagic fish as well as lots of grey reef sharks that can be seen swimming in the surrounding current.
All these wonders and more can be experienced on holiday at Alila Kothaifaru Maldives, shares General Manager Thomas Weber. "Guided by our in-house certified experts, Eurodivers, we invite you to discover the richness of the Raa Atoll. With few inhabited islands, it offers a peaceful and natural underwater experience with epic bucket list adventures to tick in 2023."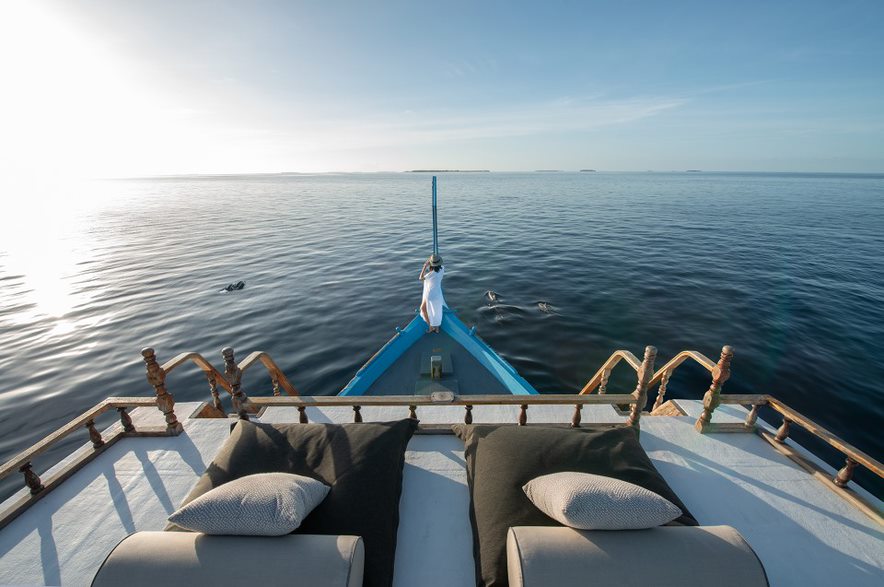 Diving Havens:
10-15 minutes away from Alila Kothaifaru Maldives
1. Labyrinth, throughout the year: Labyrinth is one of the most incredible dive sites in the Maldives, a small thila from 12 m to 30 m deep. From incredible topography with swim throughs and overhangs to the most abundant life surrounding the entire thila, Labyrinth leaves every diver in awe. An extremely healthy reef lies on the top of the thila, while down below you will find rays, peacock mantis shrimp, octopus and some big lobsters. But that's not all – with a little bit of current you can relax on shark corner and watch the grey reefs swimming past.
2. Sola Corner, November to April: This site is a busy manta cleaning station during the months of November to April. At other times of the year, it offers sightings of huge eagle rays, turtles and reef sharks as well as the spectacular experience of being surrounded by huge schools of reef and pelagic fish everywhere you look.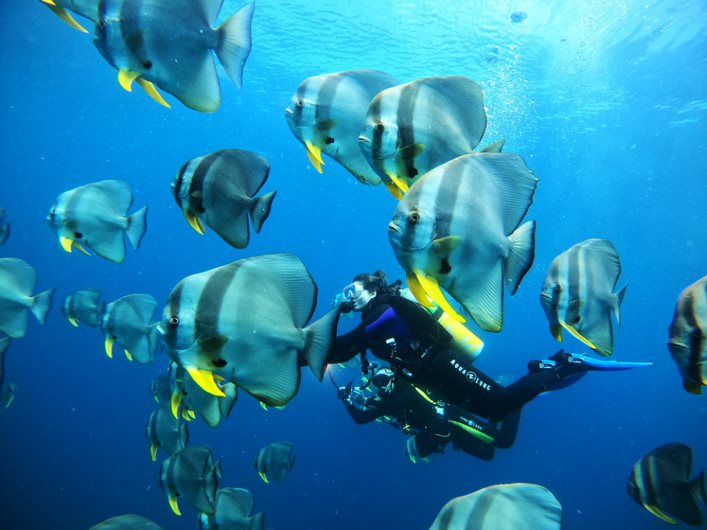 Snorkeling Experiences: 
The Raa Atoll is home to large populations of the critically endangered hawksbill turtle, the endangered green turtle, and manta rays.
1. Hawksbill turtles: The resort offers a group trip twice a week to a beautiful reef where the hawksbill turtles congregate to feed, a truly special occurrence to witness due to the rapid decline of the species population.
2. Green turtles: Green turtles can grow to 120 cm in length and weigh around 150 kg, much larger than any other species of hard-shelled sea turtle. Join Alila Kothaifaru on a journey by speedboat to an incredibly healthy reef one hour away from the resort where these turtles gather to feed. Along the way you may also get the chance to see some of our friendly Raa dolphins.
3. Manta rays: Although manta rays can be found closer to Alila Kothaifaru Maldives from November to March, travelling by speedboat from the resort offers the unforgettable experience of snorkeling with these large, intelligent and gentle creatures at any time of the year.
4. Dolphin Cruise: The incredible Raa Atoll is inhabited by huge pods of spinner dolphins and smaller pods of bottlenose dolphins. Head out on a traditional dhoni boat at sunset for a two-hour cruise in search of these ocean beauties. The spinner dolphins are playful and often jump and spin out of the water in front of the boat, whereas the bottlenose is much larger and hang around the side of the boat out of curiosity.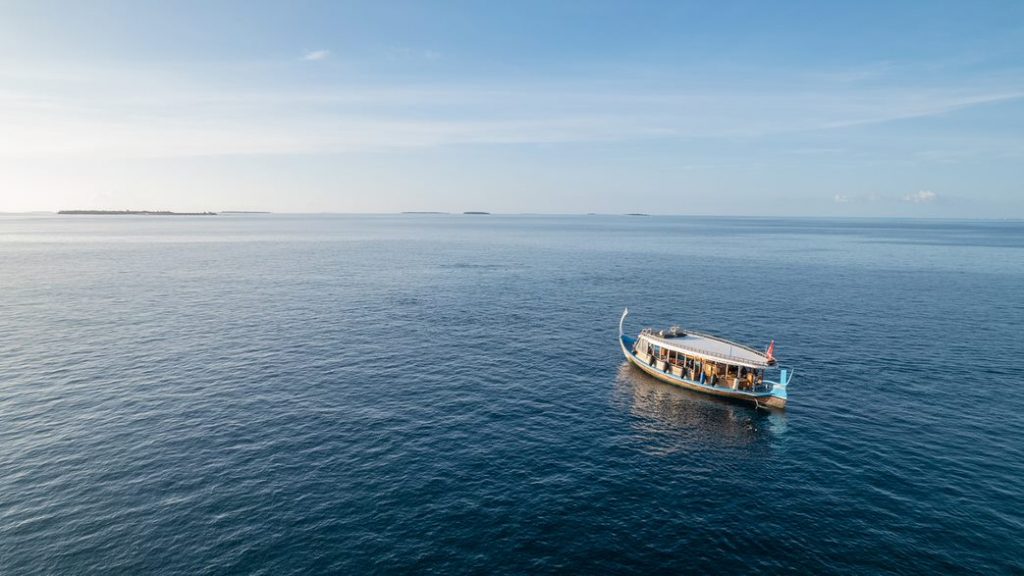 Journey to Vaadhoo Island – "Sea of Stars" phenomenon: 
Introducing a new addition to the Alila Experiences, embark on a journey to Vaadhoo Island, one of the best spots to witness the spectacular "Sea of Stars" phenomenon. When the sun goes down at Vaadhoo Island, the waves lapping the shore light up like a shimmering field of blue dots, giving the sea the appearance of a starlit night sky. This mesmerizing phenomenon occurs throughout November to January due to the growth of phytoplankton, aquatic creatures that glow in the dark, creating an extraordinary sight to behold.
Alila Kothaifaru Maldives invites guests to stay longer to experience more of the Raa Atoll. With the resort's long-stay package, guests can immerse themselves in the tropical paradise and discover marvels of nature. With this offer, Alila Kothaifaru welcomes guests to make the most of 2023. Whether travellers are remotely working, or looking for family vacations or a getaway for a special occasion, they can save up to 15% with a minimum stay of seven nights, inclusive of daily dinner at the beachside restaurant.