Male' Maldives, 15th May 2023 – Booking.com's annual Sustainable Travel Report, completed in February and published April 17th 2023, gathered insights from over 33,000 travelers across 35 countries. The report highlights how interest in sustainable travel decisions are on the rise but also how economic uncertainty is impacting those sustainable travel decisions.
Glen Fogel, CEO, Booking.com states 'the growing urgency that people feel to act now and make more sustainable travel choices continues to be encouraging. The report promisingly points to the traveler mindset evolving with some noticeable shifts in the more sustainable behaviors that travelers say they have put into practice over the past year.'
74%

 

believe people need to act now

 

and make more sustainable

 

choices to save the planet for

 

future generations

. 

80%

 of respondents 

confirm that traveling more

 

sustainably is important to them.
74%

 

want travel

 

companies to offer

 

more sustainable

 

travel choices

.

51%

 

believe there

 

are not enough

 

sustainable travel

 

option

s.
The report indicates  that despite existing barriers and the tightening of purse strings, it's clear there's a huge appetite for solutions, with two thirds of travelers determined to make more sustainable choices now than when they traveled a year ago.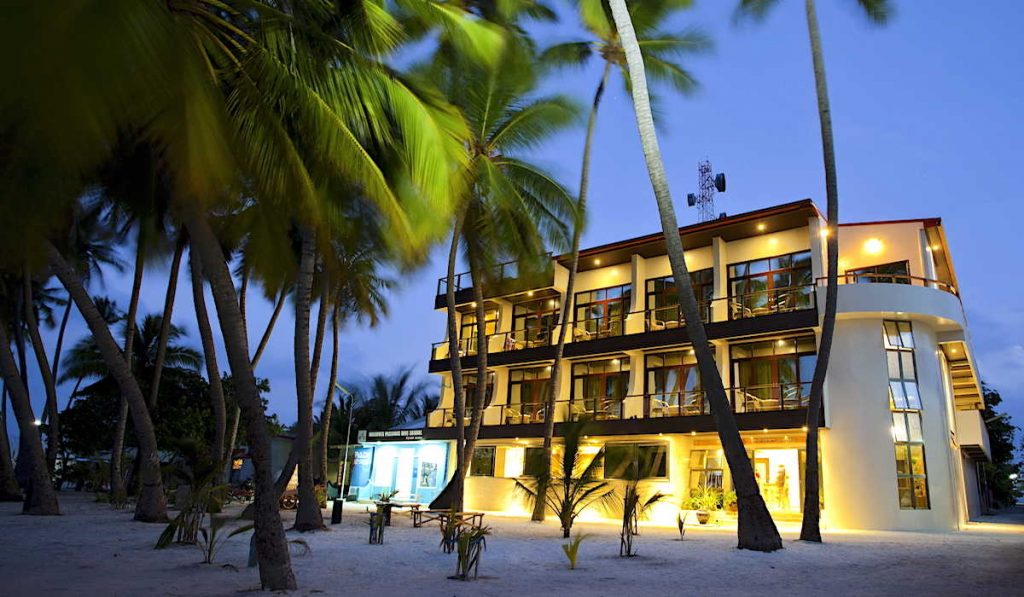 Travelers are becoming more responsible amid rising climate anxiety – from their choice of accommodation to their transport and activity selection. As a result, they are seeking credible assurance when booking across the entire travel experience.
65% would feel better about staying in a particular accommodation if they knew it had a sustainable certification or label.
69% want the money they spend when traveling to go back to the local community.
55% consider preserving wildlife and natural habitats at the travel destination a more sustainable form of travel.
30% are always on the lookout for brands that promote sustainability.
39% don't trust that the sustainable travel options labeled are truly more sustainable. 
In response, the travel industry must adapt to meet the changing expectations of these more conscious travelers, and take action to gain their trust and this includes local island guesthouses and hotels.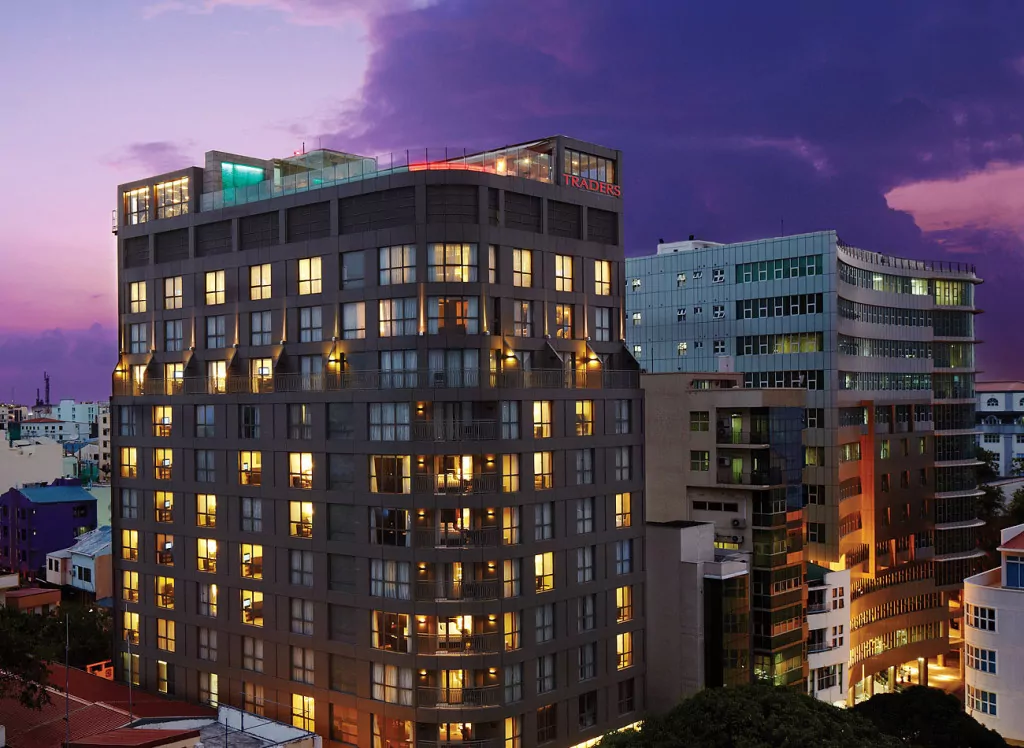 HOW CAN LOCAL ISLAND GUESTHOUSES & HOTELS START THEIR SUSTAINABLE JOURNEY?
Delivering sustainable choices to the traveller is not about greenwashing. It isn't about making your business appear more appealing online to attract the sustainably conscious traveller but then not taking action. It has to be a commitment, no matter how small, to support people, the planet and the economy. In today's world it is not about delivering every possible sustainable action perfectly, but it is about taking those first steps, no matter how small, on your journey towards sustainability.
For local island guesthouses and hotels, low season provides the perfect opportunity to start your journey toward sustainability. This journey doesn't need capital investment, my tips below are easy to implement and importantly are low-cost. They will also ensure as a business you do less damage to the environment, lower operational costs and win goodwill from guests – so there is no reason not to start!
REDUCE LINEN & TOWEL USAGE
Laundry operations use a significant amount of water and considerable energy and detergent. Given that bed linen and towels are not  frequently changed at home and are the largest items washed from properties, reducing the frequency of linen and towel change presents a great opportunity for savings in water, energy and detergent use.
Instead of changing daily, advise guests at time of check in of your sustainable linen program. Place a sign in the bedroom encouraging guests to reuse their towels and to request for clean towels or a bed linen change.
REDUCE ENERGY USAGE
There's a lot of energy wasted when lights and ACs are left on. As light bulbs need changing, consider switching to low energy lighting which uses upto 80% less energy, produces less heat and provides around 50,000 hours of light. If you do not have key cards which control the use of electricity in the room when the room is not occupied, encourage guests through conversation and polite signage to switch off lights and ACs when they leave their room.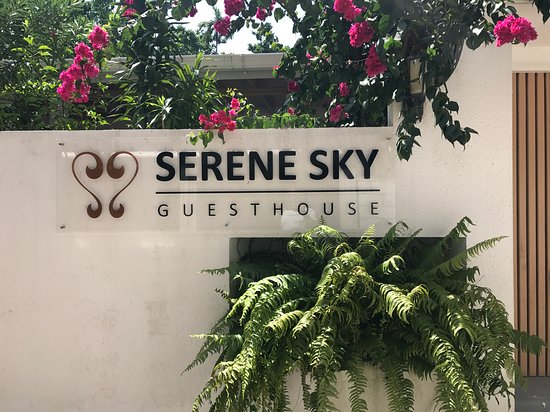 REDUCE WATER WASTAGE
Water consumption is one of the main culprits of environmentally-damaging practices within a hotel. Take the time to educate guests about your water-saving methods. Place a sign in the bathroom that encourages guests to turn the tap off while cleaning their teeth and not to leave taps and showers running unnecessarily.
Back of house, only run washing machines or dishwashers when there is a full load.
REPLACE SINGLE USE PLASTIC BOTTLES
Plastic bottles are among the largest sources of plastic waste in a hotel – a million plastic bottles are discarded every minute worldwide. Replace with glass reusable bottles, even if this means decanting from larger plastic source bottles. Consider installing a water filling station and encourage guests to bring their own reusable bottle. At the very least if reusable options cannot be implemented, set up a recycling point at your property, perhaps in conjunction with the island council and 
Parley Maldives
 that is accessible for your guests.
REMOVE ALL OTHER SINGLE USE PLASTIC
Smaller items of single-use plastic contribute to the plastic items polluting our ocean, they are not easily recyclable and unfortunately are often visible litter on our island beaches.

Think about plastic straws, plastic cutlery, bulk purchased butter and jam single portions, mini bathroom toiletries. Either remove completely or introduce alternatives. Use larger soap and shampoo dispensers that can be refilled. Serve butter and jam in small dishes and have biodegradable straws on a request basis.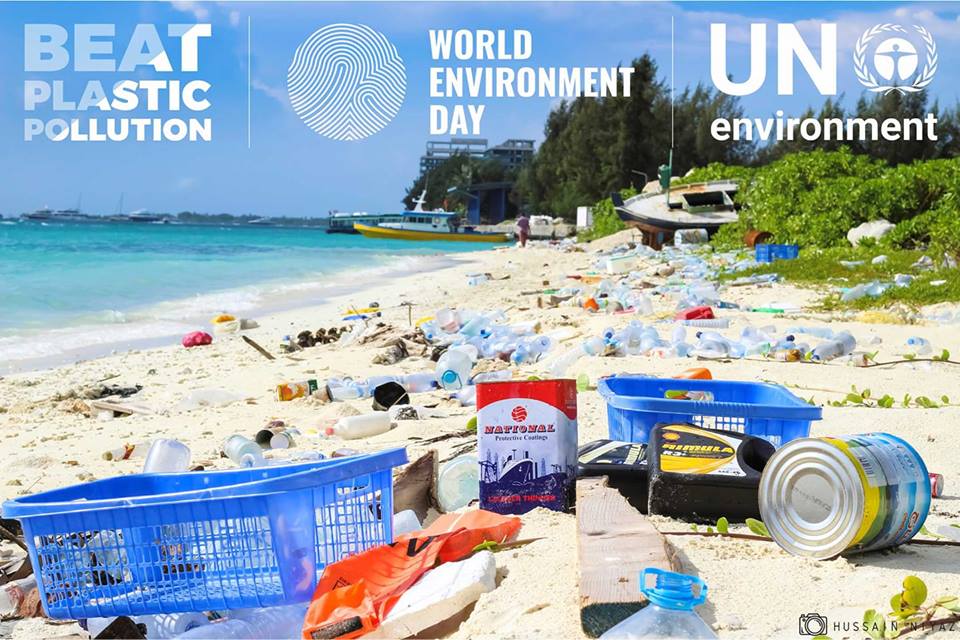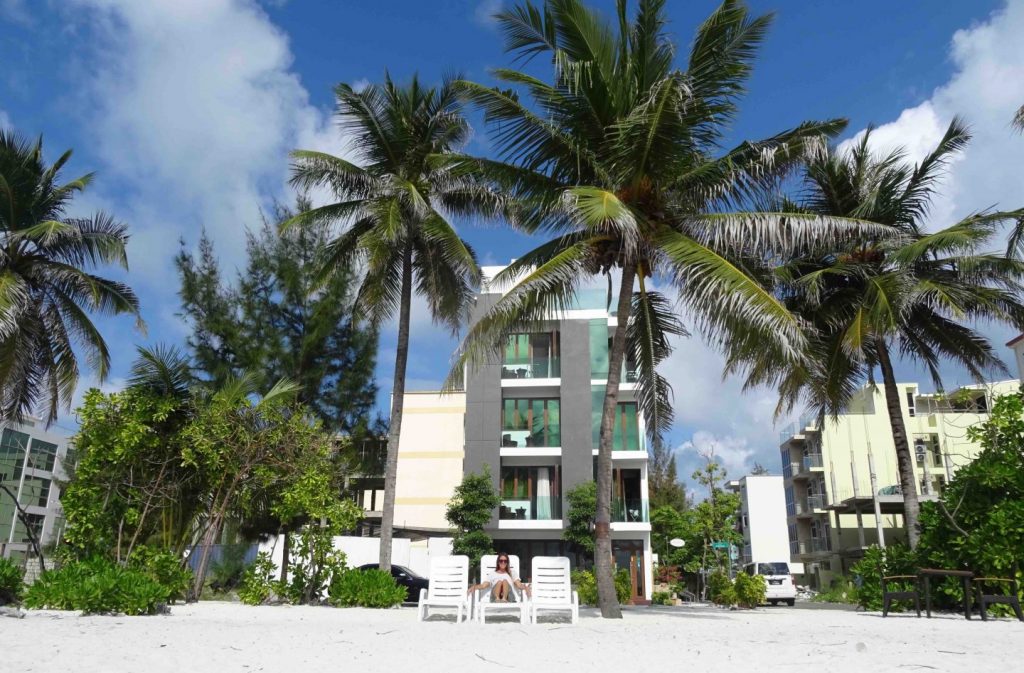 IMPLEMENT OCEAN FRIENDLY ACTIVITIES
The ocean affects us all. It provides climate regulation, food, jobs, livelihoods, and economic progress, more so in a destination such as the Maldives where tourists visit to enjoy ocean experiences and encounter marine life.

Introduce a Green Fins Responsible Snorkeling briefing every time you take guests on an excursion. Contact marine life organisations such as Maldives Whale Shark Research Program, Manta Trust and Olive Ridley project to obtain their respective code of conduct for responsible marine life encounters. Refrain from stingray and fish feeding and avoid chumming the waters to attract sharks
CONTRIBUTE TO THE COMMUNITY
Contribute to community events and projects, getting involved in these can boost community relationships. Involve your guests in activities such as beach cleans and tree planting. Promote local talent, produce and activities and wherever possible source employees and resources from your local community.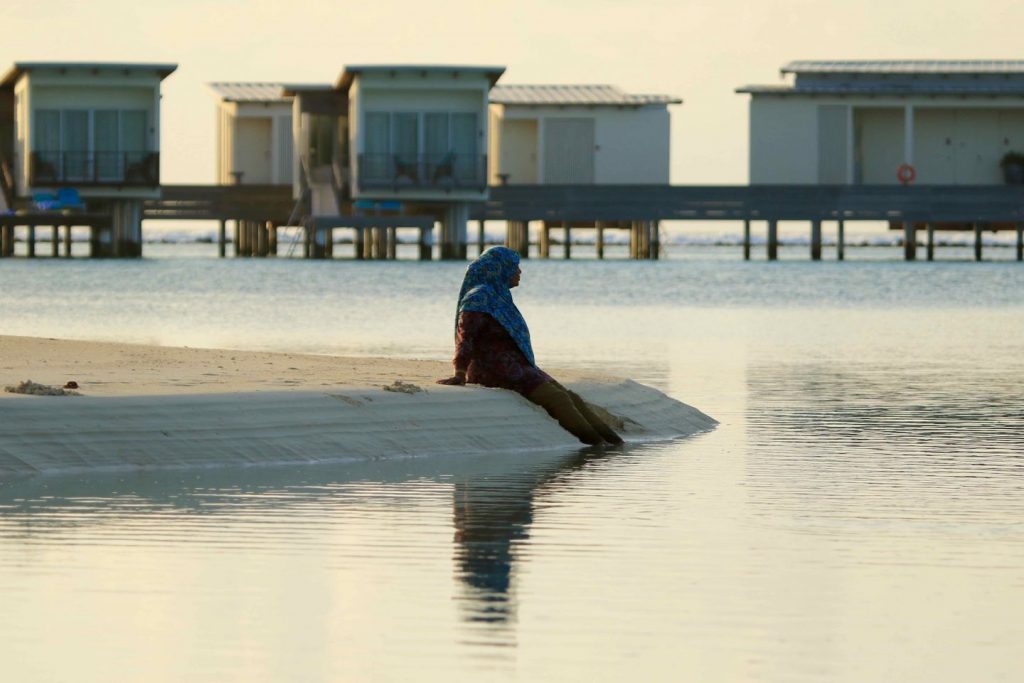 These are just a few ways to make your property more 'green' and start your sustainable journey. Be sure to get your team involved, conduct awareness and educational training to help everyone understand why sustainability is important. Review progress regularly so that you can measure your improvement and ask your guests for feedback. Remember the journey to sustainable tourism is about everyone contributing!
Secret Paradise 
has been advocating sustainable local island tourism for over 10 years, we are happy to offer advice and access to supporting materials for any local island property who wants to start their sustainable journey. 
Alternatively, take a look at the recently launched WTTC Hotel Sustainability Tool Kit. They are globally recognised basic sustainability indicators for hotels, developed by the industry for the industry and they represent the 12 actions which are fundamental to hotel sustainability.
Ruth Franklin is Co-Founder of award winning local tour company Secret Paradise. Secret Paradise has provided local island experiences since 2012. They annually audit their partner accommodation properties and are currently finalizing a program to support their guesthouse partners on their sustainability journey.