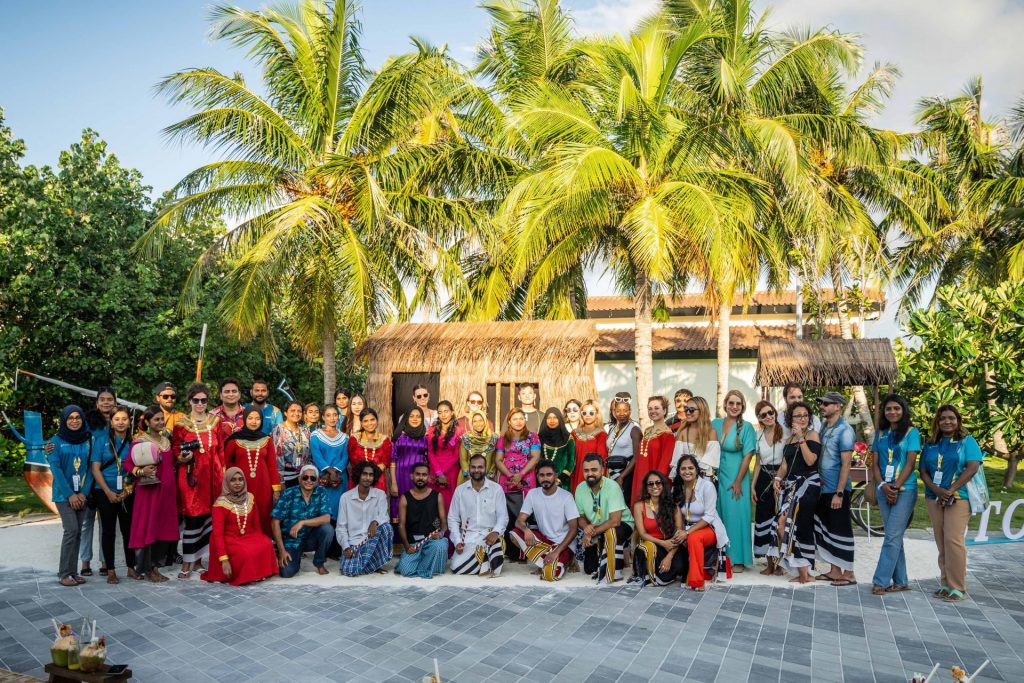 Male', Maldives, 3rd July 2023 – Maldives Marketing & PR Corporation (MMPRC / Visit Maldives) offered a fantastic workshop titled "Sail the Seas of Time: Thousands of Years of Maldivian History" at Crossroads Maldives during Visit Maldives Storytellers' Conference 2023. This was one of the three workshops held during the conference to explore different aspects of the Maldives. This workshop took participants on a journey back in time to the age of our ancestors; a world of vibrant colours, hypnotic rhythms, and intoxicating stories of our ancestors.
Seated on cushions and mats near the beach at Crossroads, the participants were greeted by a troupe of traditional dancers who performed ancient rhythms and dances. Participants were invited to try on traditional Maldivian attire, showcasing the differences between the old and new dhivehi libaas and feyli used for special ceremonies. This was followed by a display of the ancient art of Maldivian embroidery weaving (kasabu viyun). The highlight of the cultural breakout session was a live roleplay retelling of one of the most popular folk stories in the Maldives—the tale of the star-crossed lovers Dhon Hiyala and Alifulhu. This story, passed down orally for generations, was brought to life by talented actors who performed the tale with great passion and emotion.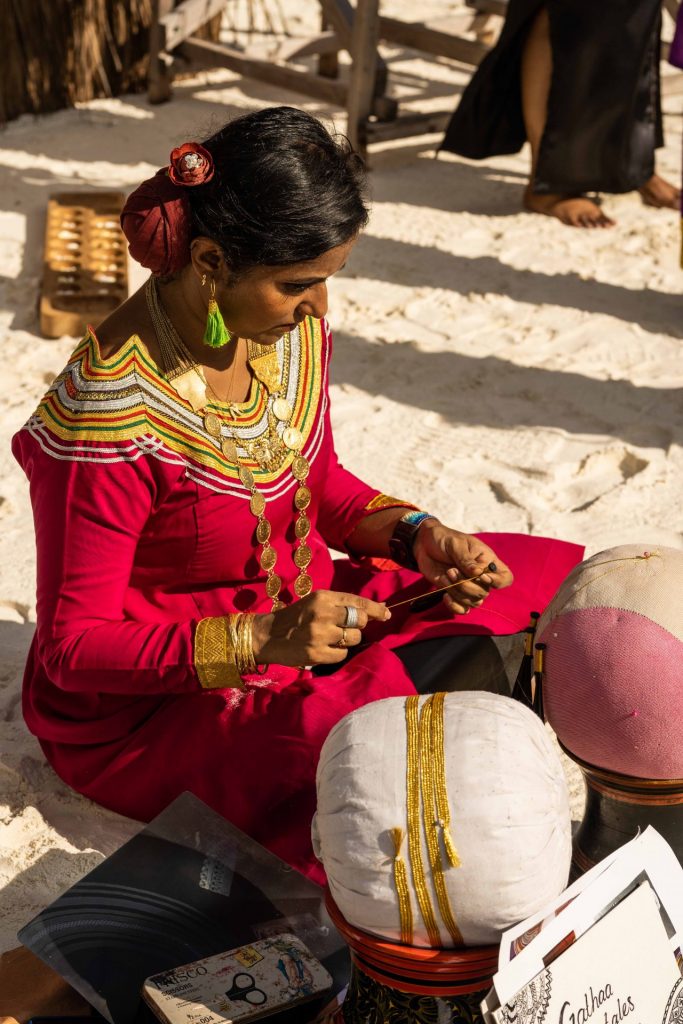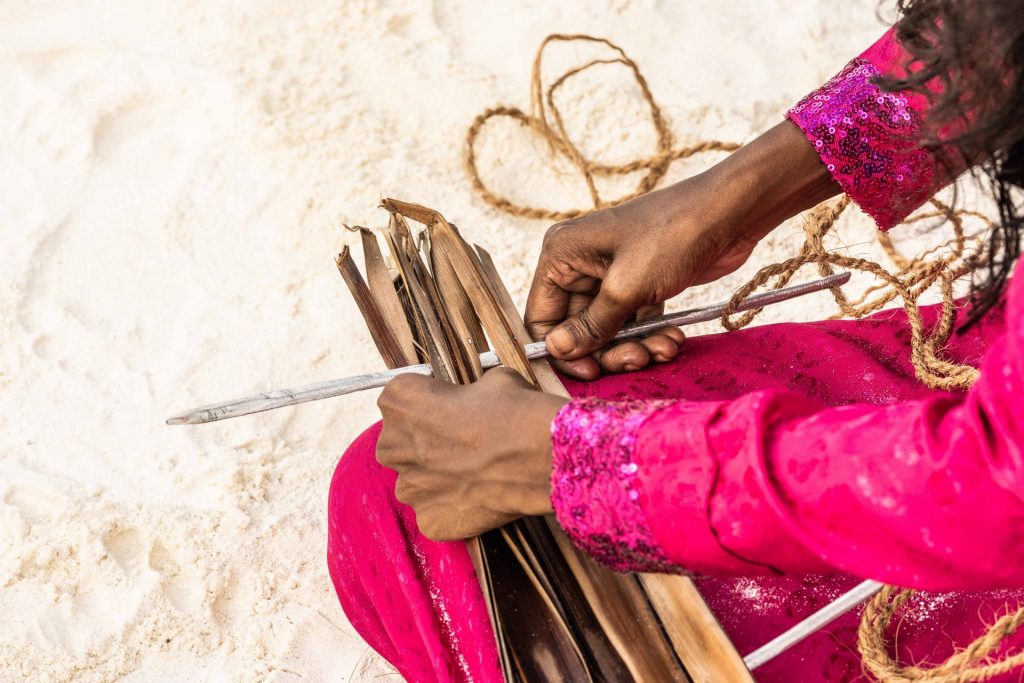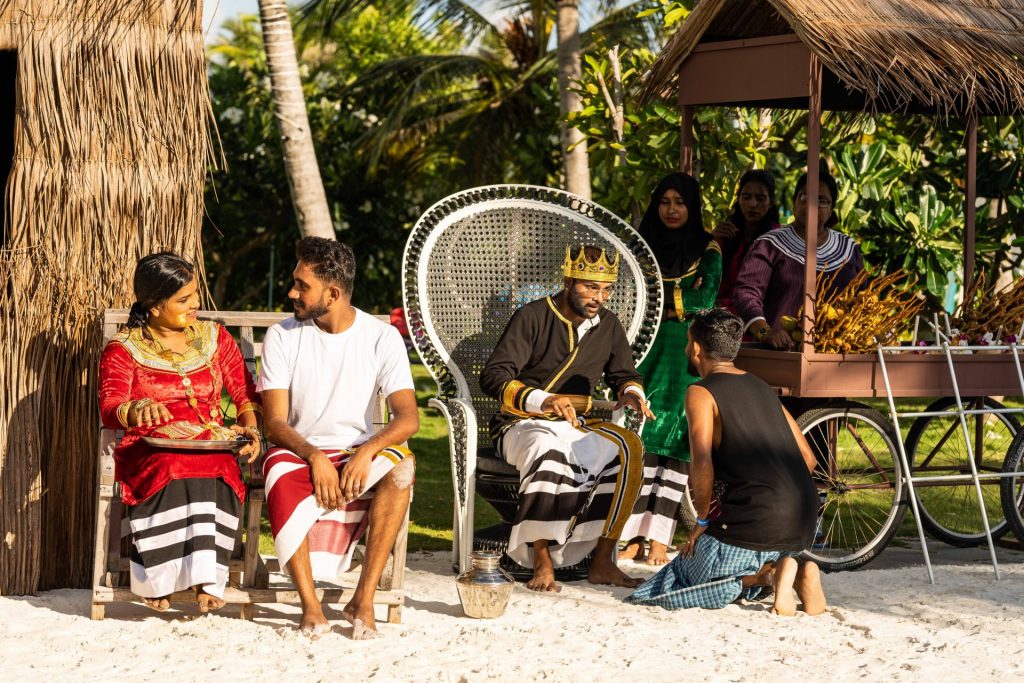 Participants were also escorted to the beach to participate in a traditional way of wish-making—writing a short note on palm leaves and planting them on the shoreline. This practice, believed to bring good luck and prosperity, offered a wonderful opportunity to connect with the natural beauty of the Maldives and the ancient traditions of its people. Participants enjoyed traditional Maldivian short-eats (hedhika) and jasmine-infused Maldivian tea at the end of the workshop.
The Cultural breakout session at Crossroads Maldives was not just a chance to learn about the Maldives; it was a chance to experience it, to feel the heartbeat of this vibrant and dynamic culture, and to leave with a deeper appreciation of the sprawling tapestry of the Maldives' history.