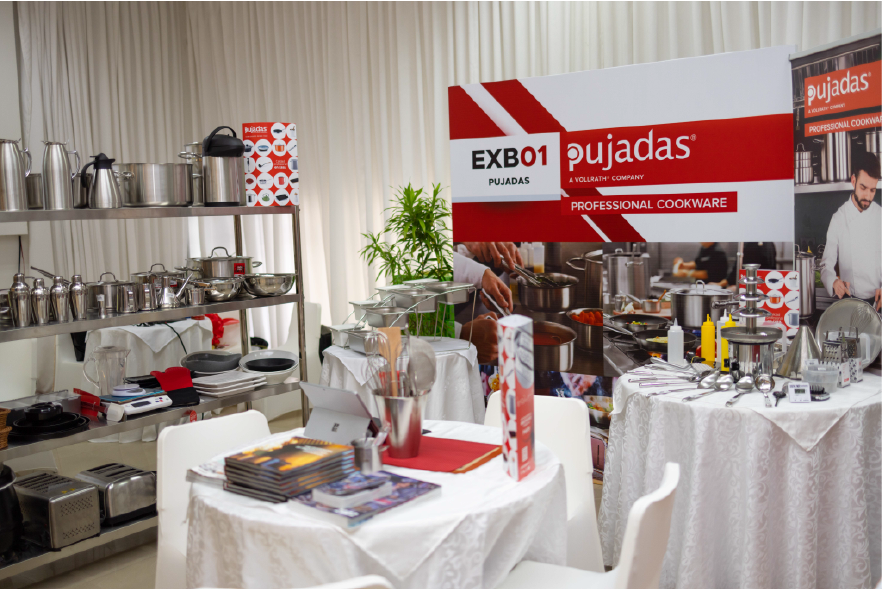 Male', Maldives, 16th July 2023 – When it comes to creating a memorable dining experience, having the right kitchenware and buffet ware is essential. Astrabon, the leading supplier of kitchen and catering equipment in the Maldives, is proud to unveil their latest collection of top-notch products. From cutlery and knives to air-conditioners and chillers, Astrabon has everything you need to upgrade your kitchen, enhance your buffet presentation, and impress your guests. With their unbeatable offers, now is the perfect time to elevate your culinary experience to new heights.
Astrabon has recently received a fresh shipment of kitchenware and buffet ware products that are sure to captivate your senses. Their collection showcases a diverse range of meticulously crafted items designed to meet the highest standards of quality and functionality.
If you're in search of the perfect knives to effortlessly slice through ingredients, Astrabon offers a wide selection of precision-crafted blades. From chef's knives to bread knives, each piece is expertly designed to enhance your cutting experience and deliver exceptional results.
Upgrade your table setting with Astrabon's elegant cutlery collection. From sleek and modern designs to timeless classics, their assortment of forks, spoons, and knives will add a touch of sophistication to any dining occasion.
To ensure optimum comfort for your guests, Astrabon also provides high-quality air-conditioners to maintain a pleasant dining environment, even during the hottest days. Their chillers and refrigeration units guarantee that your food stays fresh and appetizing, enhancing the overall dining experience.
What makes Astrabon's latest collection even more enticing are the amazing offers available for a limited time. With a generous 15% discount on all orders, you can save money while acquiring the finest kitchenware and buffet ware. Additionally, eligible customers can take advantage of a credit facility of 60 to 90 days, providing flexibility and convenience in managing your payments.
Placing an order with Astrabon is a breeze. Simply send an email to [email protected], clearly stating the items and quantities you desire. The dedicated team at Astrabon will swiftly process your order and ensure prompt delivery to your location at a reasonable price. Enjoy a hassle-free purchasing experience with the trusted professionals at Astrabon.