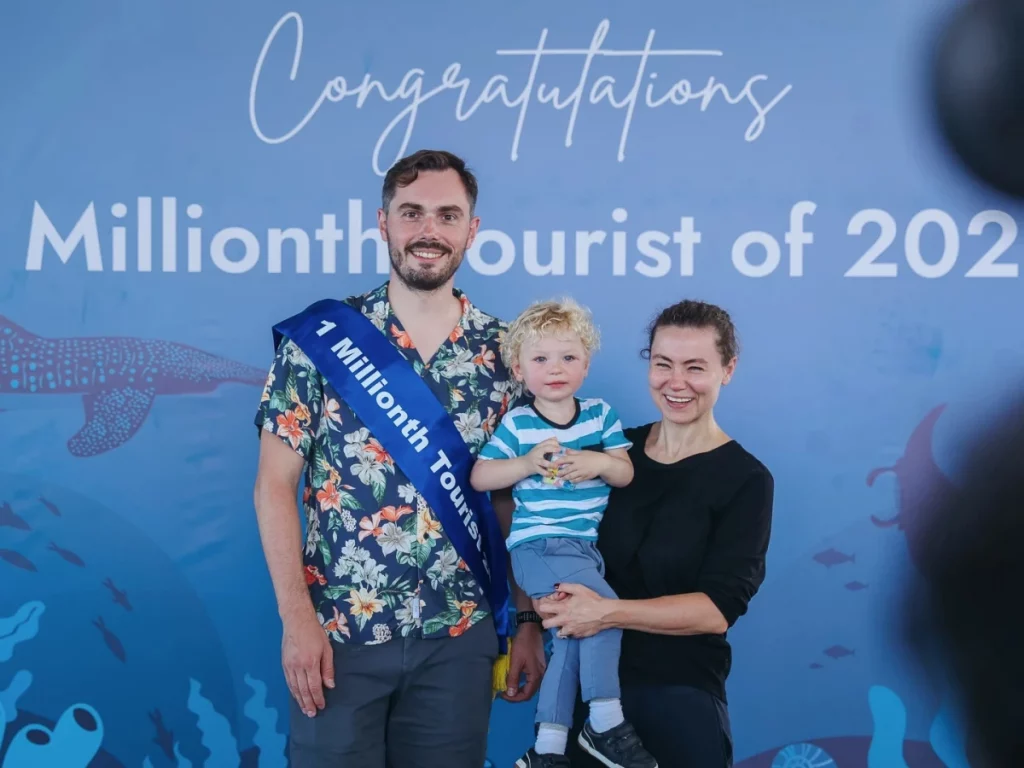 Male' , Maldives 16th July 2023 – Britain's Anton Pavlov became the one millionth tourist of the year when he arrived with his wife and son on a British Airways flight Sunday morning. The family will spend a two-week-long vacation at Vakkaru Maldives resort in Baa atoll.
"I have been wanting to come here for a long time and when I last came here, I got an unexpected surprise," Anton report reporters at Velana International Airport (VIA).
"I'm very happy. Thank you for the warm welcome extended by the Maldives. This is my first visit to the country. I want to come back here. I want to come here next year. I want to be the two millionth tourist to arrive in the Maldives next year."
As per the latest figures released by the tourism ministry:
On an average, 5,102 tourists arrive in the Maldives every day

Tourists spend an average of 7.7 days in Maldives

38 international airlines operate scheduled flights to Maldives

 
The top five source markets are:
1-India – 115,837 tourists

2-Russia – 115,334 tourists

4-China – 74,348 tourists

5-Germany – 68,484 tourists

 
According to the ministry, there are 1,251 tourist facilities with 60,942 beds in operation.