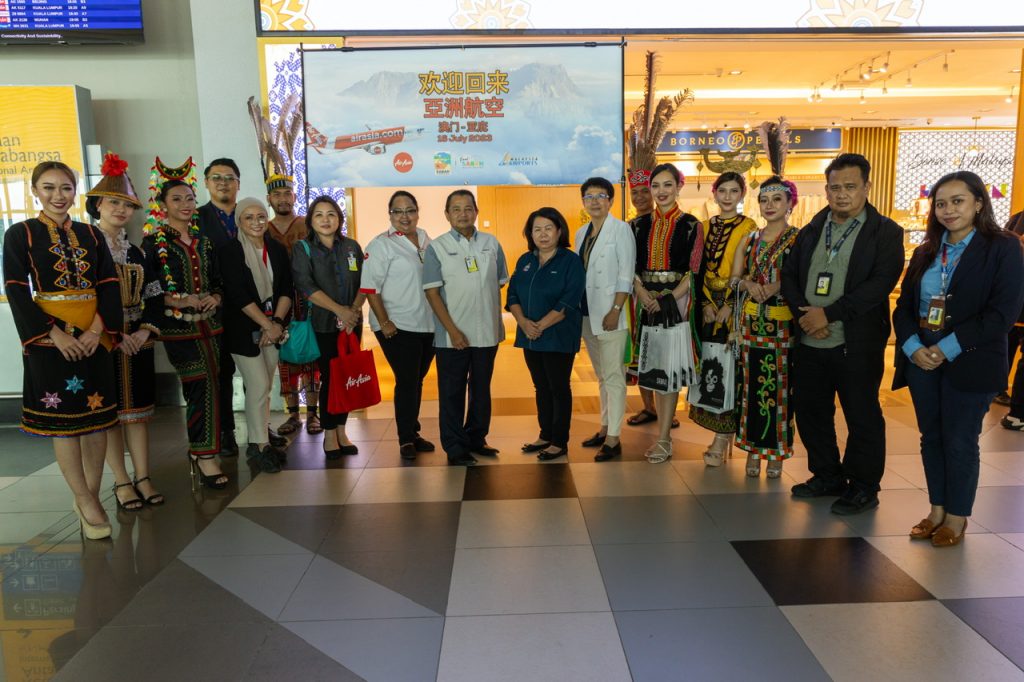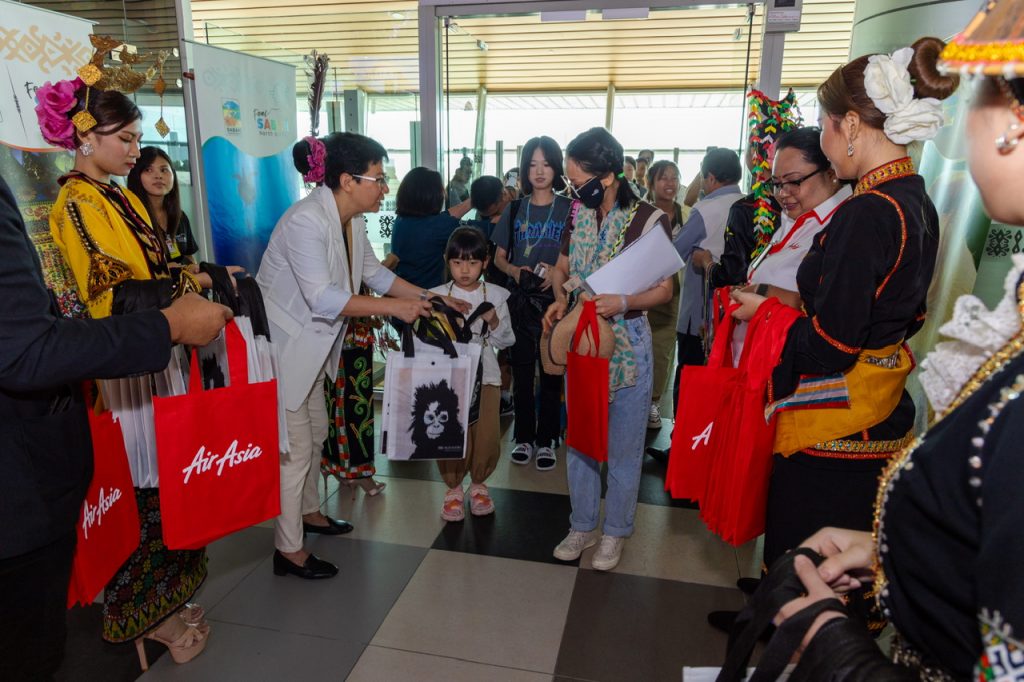 Male' Maldives, 17th July 2023 ‒ AirAsia is confident its newly-launched routes between Kota Kinabalu and Chinese cities of Beijing and Macao will continue to receive a strong demand from tourists and travellers, with both Kota Kinabalu-Beijing and Kota Kinabalu-Macao inaugural flights registering an impressive load factor (percentage of seats filled) of more than 90 percent.
The maiden flight from Beijing on 2 July 2023 recorded 172 guests (92 percent full) and the inaugural flight from Macao yesterday welcomed 171 guests (91 percent full). Both new services demonstrate significant consumer demand for these routes and the airline expects it to continue to pick up both ways.
AirAsia's mid-haul airline, AirAsia X (AAX) also recorded a remarkable load factor for its first flight from Chengdu (Tianfu) to Kuala Lumpur on 1 July 2023 with 376 passengers (99 percent full). Based on the increasing forward demand, AAX has increased the frequency from twice weekly to thrice weekly recently.
The exceptional load factor is a testament to AirAsia's commitment to reviving the local and regional tourism industry while expanding its China market as the largest foreign low-cost carrier with the most connections and capacity in the country.
Minister of Tourism, Culture and Environment Sabah, YB Datuk Christina Liew said: "The tourism scene is moving fast towards recovery, especially from China since its border reopening this year, and we are pleased to continue working with AirAsia to welcome more travellers into the state.
"The impressive load factors from AirAsia will not only foster stronger international relations and open up new opportunities for economic growth and cultural exchanges for Sabah as a whole, but also bring us a step closer to achieving our aim of registering more 2.2 million tourist arrivals this year.
"AirAsia's daily flights from Beijing (Daxing) and four weekly flights from Macao will add to the current 100 international flights weekly into Sabah. This signifies that we are on the right course for a steady tourism recovery and we welcome AirAsia's commitment in increasing its flight frequencies and launching more flight services in support of the government's relentless efforts to boost the tourism industry in Sabah."
AirAsia Malaysia CEO, Riad Asmat said: "We are proud to continuously contribute to the tourism industry in Sabah. Kota Kinabalu has always been an important hub for us, and our Sabah network growth plays a significant role in our recovery strategy. Currently we operate 21 domestic and international routes to the state with a total of 300 flights weekly to/from Sabah, now with the addition of daily flights to/from Beijing and four weekly flights to/from Macao.
"From 1st January to the first week of July this year, we have flown 2.1 million travellers to Sabah and with these additional direct flight connections the numbers will continue to increase, contributing significantly to the number of tourist arrivals, boosting the economy in the state.
"Moreover, with the strong demand for more China flights from this hub, we look forward to increasing the frequency and adding more routes in the future. This would have not been possible without the support from our industry partners, especially Sabah Tourism Board and we would like to take this opportunity to thank them for their support." 
AirAsia Malaysia (AK) currently flies 14 routes to/from China with over 104 flights weekly from Kuala Lumpur to Guilin, Quanzhou, Guangzhou, Kunming, Shenzhen, Nanning, Shantou and Macao; Kota Kinabalu to Guangzhou, Shenzhen, Wuhan, Beijing and Macao; and Johor Bahru to Guangzhou.
AirAsia X Malaysia (D7) currently flies four routes to/from China with over 22 flights weekly from Kuala Lumpur to Chengdu (Tianfu), Beijing (Daxing), Shanghai, and Hangzhou.
Flight schedule between Kota Kinabalu (BKI) and Beijing (Daxing) (PKX):
Flight schedule between Kota Kinabalu (BKI) and Macao (MFM):
Flight schedule between Kuala Lumpur (KUL) and Chengdu (Tianfu) (TFU):