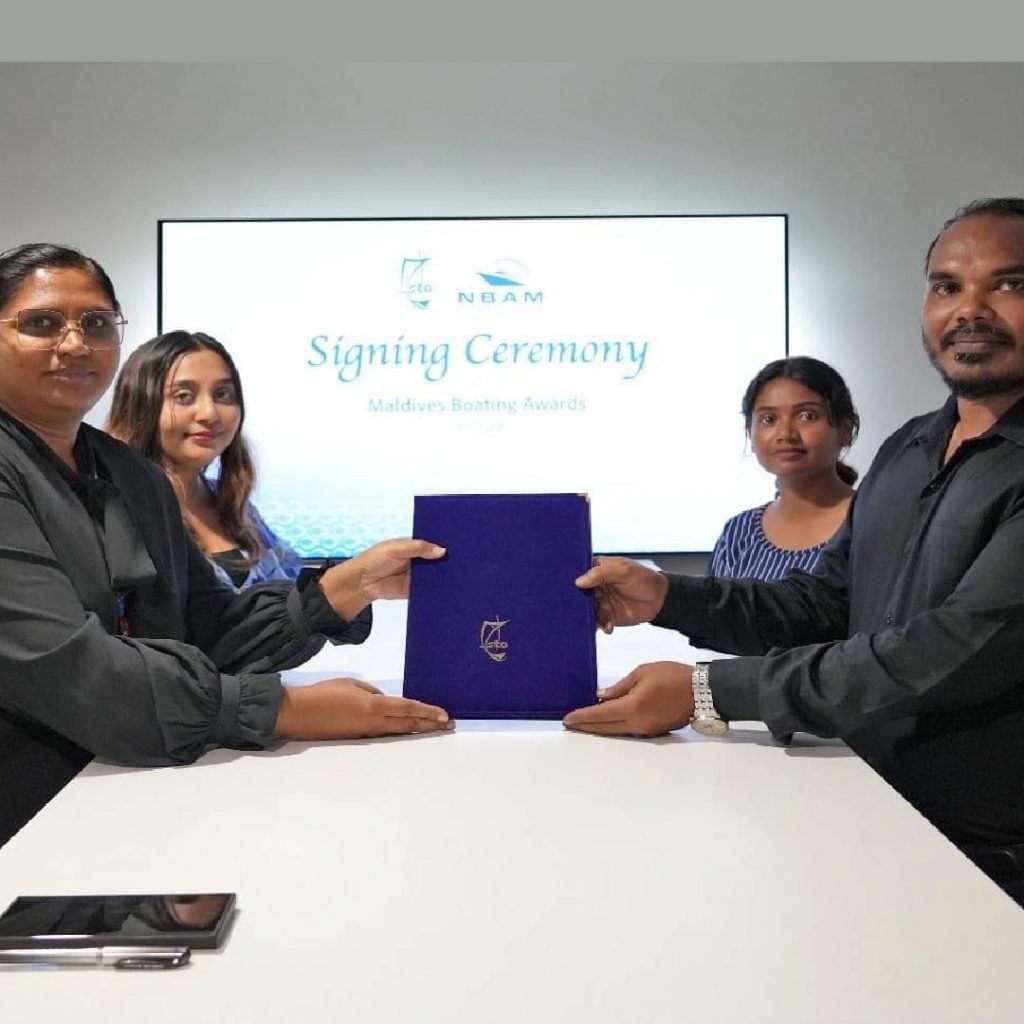 Male', Maldives, 19th July 2023 – State Trading Organization (STO) has signed as the Silver Partner for the Maldives Boating Awards 2023.
STO signed the sponsorship agreement with National Boating Association of Maldives (NBAM) on July 18, 2023.
NBAM has introduced Maldives Boating Awards in 2016 which focuses on the growth and enhancement of the Maldivian Marine Industry. Maldives Boating Awards is a major platform which values the boating business and people in the industry.
NBAM highlights that the Boating Awards supports the future of Boating as it retains and enhance the performance of industry men and women as we value their work and workmanship.
STO is becoming the Silver Sponsor of this Year's Maldives Boating Awards, which includes a total of 33 categories including Boat Brands, Safari Boats , Boating Builders, Dockyards, Service Providers, Equipment Sellers and People in the industry who serves in various positions.
The Gala of Maldives Boating Awards 2023 will be held in December.