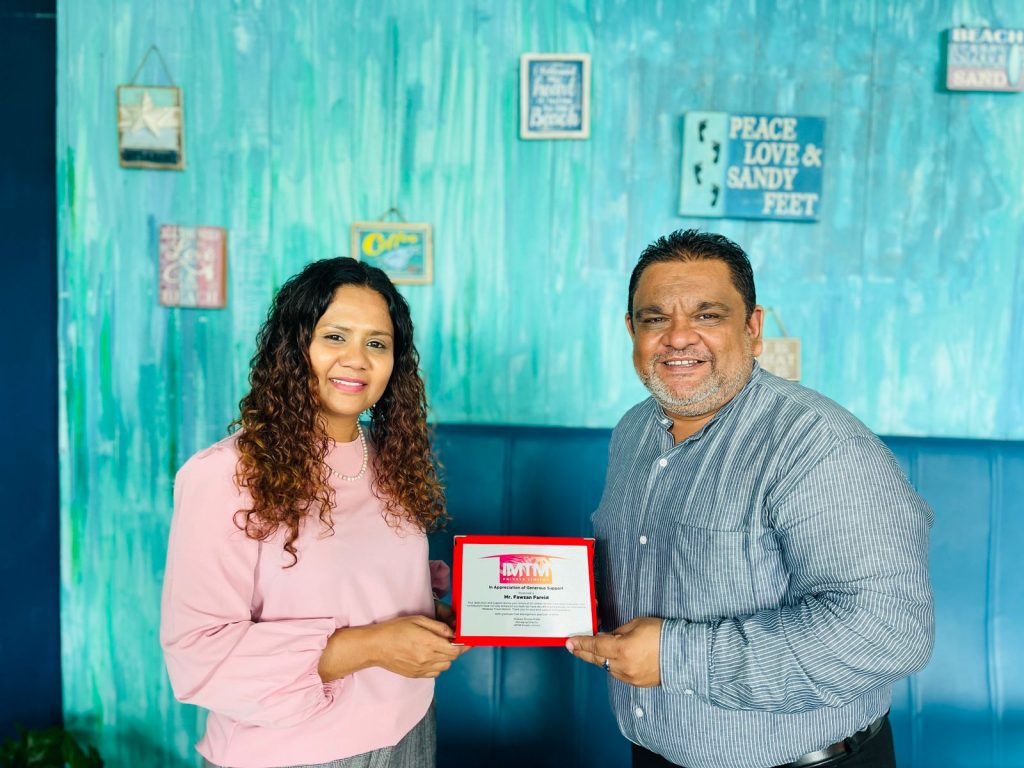 Male' Maldives, 10th August 2023 – In a heartfelt gathering at Shell Beans, the IMTM Management Team came together to bid a fond farewell to Mr. Fawzan Fareid, the Country Manager Maldives for Sri Lankan Airlines. The cozy ambience provided the perfect backdrop to express gratitude for his dedicated service and impactful contributions to both Sri Lankan Airlines and the International Maldives Travel Market.
With the IMTM team in attendance, the event buzzed with sincere appreciation and camaraderie. Hawwa Shiuna Khalid, IMTM's Managing Director, lauded Mr. Fareid's dedication, innovative ideas, and positive influence on the company's journey. Mr. Fareid, in turn, extended his heartfelt thanks for the team's unwavering support.
As the coffee event drew to a close, it marked a poignant farewell that captured the spirit of collaboration and shared achievements that defined their time together. A token of appreciation, a plaque, was handed over to Mr. Fawzan for his generous support provided to IMTM Team.
As Mr. Fawzan Fareid embarks on a new journey, his absence will surely be felt. His legacy of excellence and professionalism will remain a beacon of inspiration for us all. We bid him a sincere farewell, extending our warmest wishes for the adventures that lie ahead.