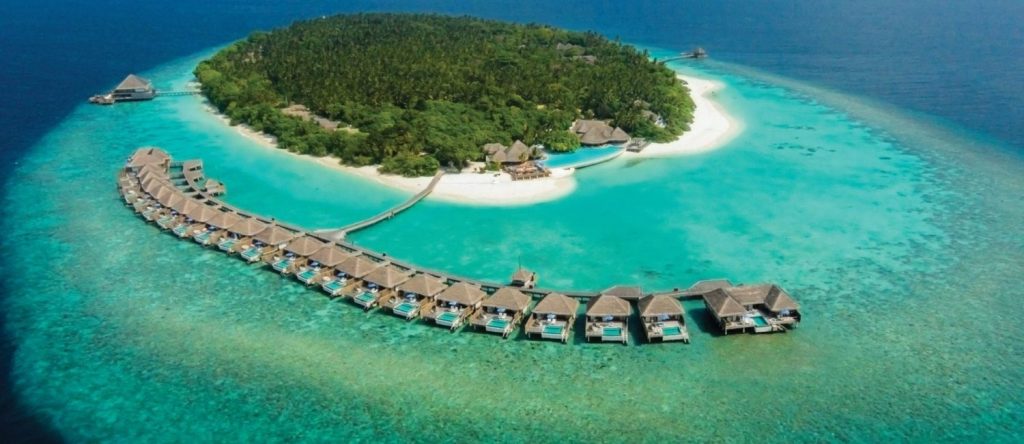 Male, Maldives, 13th August 2023 – Step into a realm of unmatched luxury amidst the captivating Maldivian paradise at Dusit Thani Resort Maldives. This esteemed luxury haven, nestled amidst the turquoise waters of the Maldives, has achieved a remarkable distinction by securing nominations in three coveted categories for the esteemed World Luxury Spa Awards 2023. This recognition underscores the extraordinary experiences and unparalleled services offered by Dusit Thani Resort, reaffirming its commitment to crafting indelible memories for its cherished guests.
The World Luxury Spa Awards stands as a globally recognized institution dedicated to celebrating opulence in travel. Dusit Thani Resort Maldives' nominations bear testimony to the resort's unwavering dedication to delivering extraordinary services, setting new benchmarks in guest experiences. These nominations position the resort alongside a select group of exceptional hotels, resorts, and spas renowned for consistently delivering exceptional services to discerning travelers across the globe.
Nestled within the heart of Baa Atoll, Dusit Thani Maldives captivates with its breathtaking location, unparalleled hospitality, and world-class amenities. The resort's reputation as a premier destination for sophisticated travelers seeking a blend of tranquility and indulgence is well-earned. From the moment guests step onto the pristine white sandy shores, they are enveloped in a realm of opulence and serenity.
The resort's meticulously designed villas and suites seamlessly blend modern comfort with traditional Maldivian elements, offering mesmerizing vistas of the azure Indian Ocean. Each accommodation promises a private sanctuary adorned with contemporary amenities and thoughtful details.
Dusit Thani Resort treats its guests to an exquisite culinary voyage, featuring an array of international delicacies and tantalizing Maldivian specialties. The dining experiences are elevated by their stunning settings, ensuring that every meal is a sensory feast.
The resort goes beyond luxurious accommodations and exceptional dining, boasting an indulgent spa, cutting-edge fitness center, and an array of water sports activities. This ensures that guests enjoy a holistic and unforgettable experience during their stay.
As part of the nominations, Dusit Thani Resort Maldives will undergo a rigorous evaluation by industry experts. This comprehensive assessment will encompass various facets of the resort's offerings, including accommodations, culinary experiences, guest services, and overall guest satisfaction.
The winners of the World Luxury Spa Awards 2023 will be revealed during a prestigious ceremony in Athens, graced by global hospitality luminaries. This exceptional event will spotlight the pinnacle of luxury travel, honoring the exceptional contributions of each finalist and victor.
The voting season commences on August 11th, 2023. It's an opportunity to cast your vote in support of Dusit Thani Maldives as they vie for these prestigious awards. Your participation aids in recognizing and applauding excellence within the luxury travel domain.