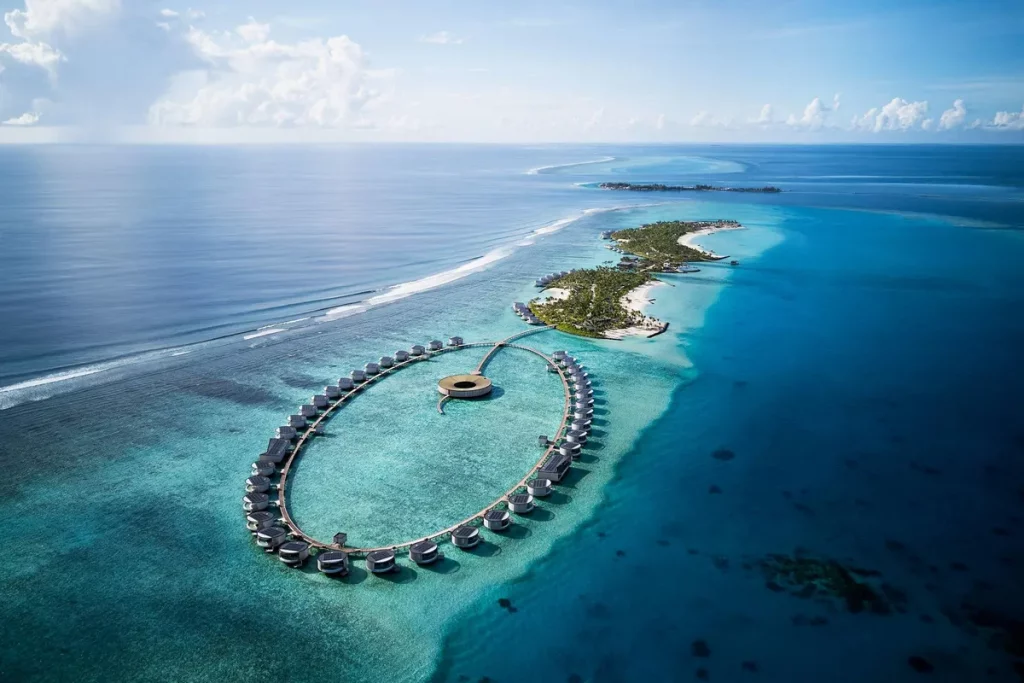 Male' Maldives, 13th August 2023 – DAMAC International is propelling the much-anticipated Mandarin Oriental Bolidhuffaru Reef Resort towards its grand opening in the Maldives. The construction of exquisite beach villas and essential infrastructure is in full swing, positioning the resort for a captivating debut in 2025. Mohammed Tahaineh, DAMAC's General Manager of Projects, radiates enthusiasm for the project's evolution, highlighting the instrumental partnerships with proficient experts that ensure the resort's distinctive charm and world-class quality.
Recent milestones encompass the assignment of contracts across a spectrum of services, spanning from structural and engineering dimensions to consultancy, signage, VR consultancy, and environmental impact assessment. These initiatives seamlessly echo DAMAC's steadfast commitment to sustainability, evidencing a holistic dedication to responsible growth.
Nestled in the captivating embrace of the Bolidhuffaru Reef within the South Male Atoll, the resort stands poised to redefine luxury hospitality in the region. The architectural inspiration hails from the iconic designs of Mies Van Der Rohe, elegantly fusing simplicity and sleekness to harmonize with the sweeping ocean vistas. With a guest-focused perspective, the resort will present an array of 120 keys, comprising 1 to 4-bedroom beach and water villas.
The interiors, meticulously curated by architectural visionaries Saota, Stickman Tribe, and HBA London, promise an indulgent and immersive sojourn. Discerning guests can anticipate a plethora of amenities, including seven specialty restaurants, the prestigious Mandarin Spa offering holistic wellness experiences, dedicated kids, and teen clubs for family-friendly entertainment, as well as a cutting-edge Dive Centre and Water Sports Centre tailored for the intrepid explorer.
Bolstering its commitment to providing an all-encompassing guest journey, the resort will also feature a Learning Academy, offering enriching encounters that seamlessly align with its philosophy of delivering a comprehensive and immersive stay.
As each development unfolds, DAMAC's Mandarin Oriental Bolidhuffaru Reef Resort heightens anticipation for its imminent introduction, poised to establish a new benchmark for opulent hospitality in one of the globe's most coveted destinations.