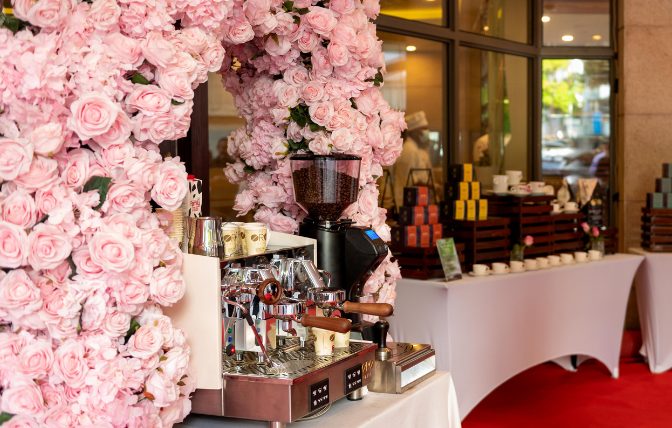 Male, Maldives, 15th August 2023 – JEN Maldives Malé by Shangri-La has introduced a special addition to its culinary offerings – the exquisite Oro's 100% Arabica Rose Coffee. This new inclusion in Jen's Kitchen On-the-Go's menu aims to tantalize the palates of coffee enthusiasts with the distinct and delicate flavors of Oro's Arabica Rose blend.
The hotel buzzed with anticipation during the recent Thursday evening as the launch event for Oro's 100% Arabica Rose took center stage. Media representatives and avid coffee lovers were treated to an exclusive opportunity to savor freshly brewed Arabica Rose Coffee, accompanied by delectable finger foods.
The evening's highlight included an exciting lucky draw, inviting all attendees to participate for a chance to win enticing prizes like Skechers Maldives vouchers and coffee vouchers from Jen's Kitchen On-the-Go.
Oro's Arabica Rose Coffee is now readily available at Jen's Kitchen On-the-Go, providing a perfect haven for a coffee fix, tea indulgence, freshly squeezed juices, or a light snack. With the option to enroll as a Shangri-La Circle Member, patrons can earn valuable points with each purchase at Jen's Kitchen On-the-Go and relish rewards across the Shangri-La Hotels & Resorts global network.