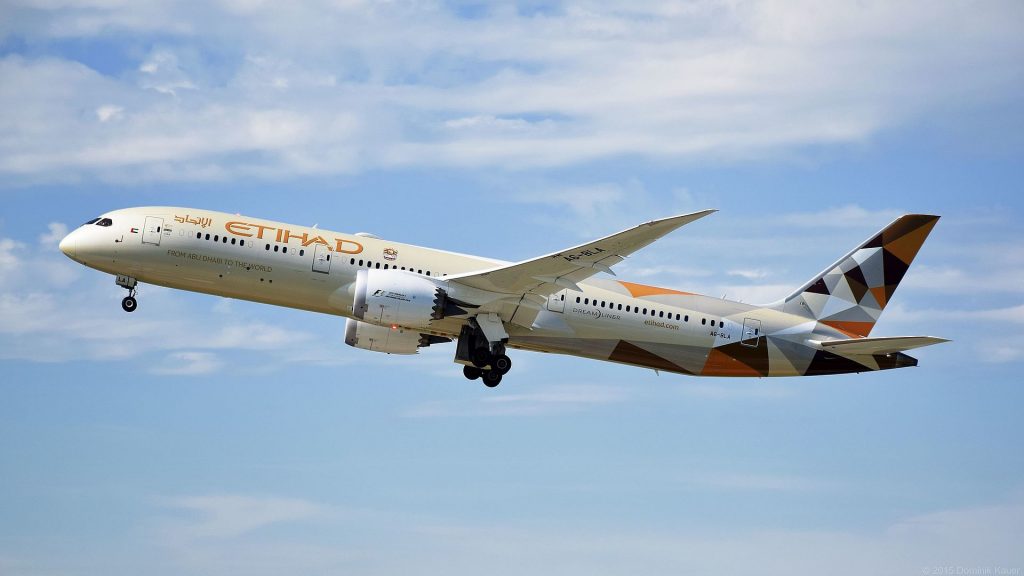 Male, Maldives, 15th August 2023 – Amid the sizzling summer season, Etihad Airways is gearing up for an exciting expansion that promises to make the upcoming winter season even more remarkable. In a strategic maneuver, the airline is all set to ignite the skies with an impressive boost in flight frequency to the Maldives, with the addition of 7 flights per week.
Commencing from December 1, the aviation spectacle will kick off with the introduction of 3 extra flights, followed by the exhilarating inclusion of 4 more flights on January 1, 2024. This bold move aims to redefine travel convenience for explorers, offering departures from Abu Dhabi at 2 pm. The strategic scheduling intends to optimize travelers' experiences, allowing them to bask in the splendor of Abu Dhabi's hotels and attractions until their checkout time.
Antonoaldo Neves, the visionary Chief Executive Officer of Etihad Airways, illuminated the airline's path of strategic growth and enhanced connectivity. Neves underlined that this amplified network and improved connectivity will not only serve Abu Dhabi more dynamically but also bestow travelers with enriched options for their journeys.
Neves enthusiastically affirmed, "Our ambitious network and improved connectivity allows us to better serve Abu Dhabi and our valued guests, forming the basis of our future expansion while providing flexibility and freedom to adapt to new opportunities and markets."
With the extended travel horizons and seamless linkages, Etihad Airways aims to beckon a larger influx of visitors to Abu Dhabi. This strategic approach is poised to fuel the city's economic dynamism while ensuring an elevated travel experience for globetrotters.
As the airline gears up to embrace the forthcoming winter season, the augmented flight frequency to the Maldives is primed to furnish travelers with heightened flexibility and ease, reaffirming Etihad's unwavering dedication to delivering a journey that's not just seamless, but thoroughly delightful.