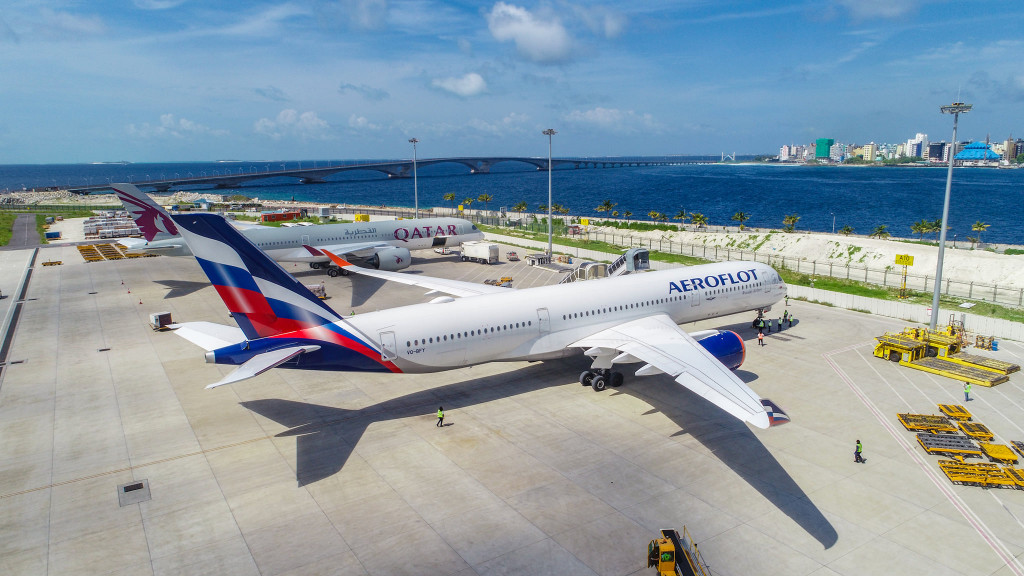 Male, Maldives, 16th August 2023 – Aeroflot, the Russian national airline, has opted to boost its flight frequencies to the Maldives. The airline encountered suspensions in its operations to several nations due to international pressure arising from Europe and the United States in response to Russia's actions in Ukraine. Although Aeroflot initiated flights to Sri Lanka recently, these services were subsequently put on hold.
Following the suspension of Aeroflot's Sri Lanka flights, there were rumors circulating about the possibility of the Maldives flights also being terminated. However, the Tourism Ministry clarified on Monday that no such decisions had been finalized. Various agents responsible for bringing Russian tourists to the Maldives have likewise confirmed that the airline isn't discontinuing its operations.
Ibrahim Mohamed, the Senior Airworthiness Engineer and Spokesperson of the Civil Aviation Authority, indicated that the Russian national airline had not officially communicated any intention of ceasing its operations to the Maldives.
According to Mohamed Shaz Waleed, the owner of ResortLife – one of the Maldives' major tourist agencies – Aeroflot is set to augment its flight offerings to the Maldives starting from June 10th. He also noted that this alteration is anticipated to bring his company's business closer to the levels observed before the COVID-19 pandemic.
Waleed stated, "A substantial number of tourists are expected to arrive from Russia, and we project strong arrivals starting from June onwards."
As per the Tourism Ministry's records, the Maldives has received 67,088 tourists from Russia this year. This contributes to a total of 706,468 tourists having visited the Maldives thus far.