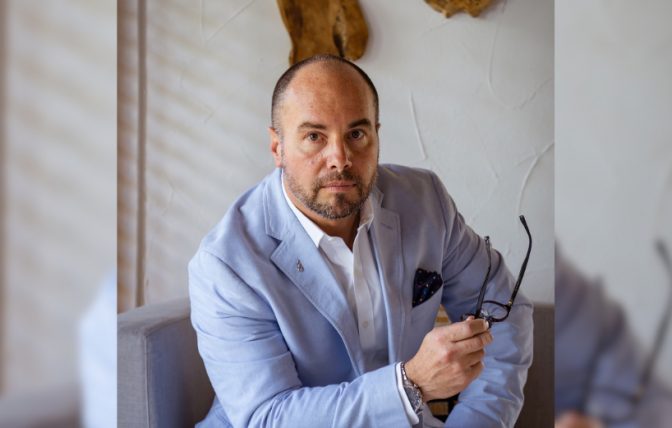 Male', Maldives, 16th August 2023 – Fairmont Maldives, Sirru Fen Fushi is delighted to announce the appointment of Steven Stefaniuk as the new General Manager of the resort. Boasting an impressive 21-year tenure within the realm of luxury hospitality, Steven is poised to take on a pivotal role. In his capacity, he will assume leadership over the comprehensive spectrum of operations, performance, and strategic orientation for Fairmont Maldives.
With a distinguished career encompassing over two decades across five different countries, Steven brings a wealth of international experience to Fairmont Maldives, Sirru Fen Fushi. Drawing from his extensive background in Canada, Bermuda, the United Arab Emirates, and the Kingdom of Saudi Arabia, he is poised to infuse his unique perspective into the operations of the resort. A significant portion of his career, spanning 18 years, was devoted to service within the esteemed Fairmont Hotels & Resorts brand. During this time, he played instrumental roles within iconic properties such as Fairmont Waterfront, Fairmont Banff Springs, Fairmont Southampton, Fairmont Dubai, and Fairmont The Palm. The addition of Fairmont Maldives to his portfolio marks an exciting new chapter. Often referred to as the 'Secret Water Island' by locals, this resort holds an esteemed place among his accomplishments.
Educated in Hospitality Management at the renowned Cornell University in Ithaca, New York, Steven brings with him a profound understanding of the core principles that underpin Fairmont Maldives' identity. These pillars encompass an unwavering commitment to excellence, the creation of familial and immersive guest experiences, an exceptional culinary repertoire, an unyielding dedication to sustainability, and an accentuated focus on wellness.
Steven Stefaniuk remarked, 'The prospect of joining the exceptional team at Fairmont Maldives, Sirru Fen Fushi fills me with great enthusiasm. This transition aligns perfectly with the resort's anticipation of upcoming events and festivities. I am eager to contribute my extensive expertise, steadfast commitment to excellence, and unbridled passion to this idyllic island destination. My aspiration is to introduce a fresh perspective while perpetuating the enduring legacy of this distinguished, award-winning, and sustainability-committed haven.'