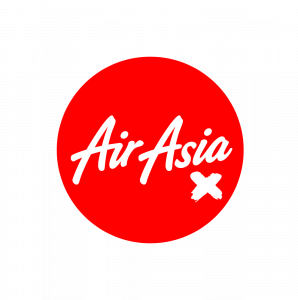 Male' Maldives, 28th August 2023 ‒ In a stunning financial turnaround, AirAsia X has reported a net profit of RM5.5 million for the second quarter of 2023, marking a significant shift from the net loss of RM652.5 million during the same period last year. The airline's impressive performance in 2Q23 is attributed to a surge in revenue, which reached RM512.9 million, representing a year-on-year increase of over fourfold.
The resurgence of AirAsia X can be largely credited to the recovery of its scheduled flight operations. As of June 30, 2023, the company had successfully activated 11 aircraft, a substantial improvement compared to the mere five aircraft in operation during the corresponding period in the previous year. This impressive growth is even more notable considering that the airline's current operational fleet remains less than half the size it was in 2019.
The primary driver behind this remarkable turnaround is the substantial increase in seat capacity, which soared by more than 26 times year-on-year to 818,422 seats. This growth was made possible by bringing more aircraft back into service and optimizing the airline's network. Consequently, AirAsia X carried a total of 621,984 passengers during the quarter, marking a surge of 70 times year-on-year and achieving a robust Passenger Load Factor (PLF) of 76%. This is a remarkable 47 percentage points higher than the 29% PLF reported for the same quarter in 2022.
The Available Seat Kilometres (ASK) also saw significant growth, recording a 25-fold increase year-on-year to reach 3,509 million, with a recovery rate of 42% compared to the same period in 2019.
AirAsia X continued to execute its network recovery strategy in 2Q23, launching flights to popular destinations such as Bangkok, Beijing, and the Gold Coast. Additionally, they increased flight frequencies to Sydney, between Sydney and Auckland, to Melbourne, and to Osaka in response to substantial demand. The number of sectors flown increased dramatically from 81 sectors in the previous year to 2,234 sectors as of June 30, 2023. As passenger traffic in China gradually recovers, the airline remains optimistic about the potential of this key market and is already planning to expand its operations to Chinese routes as demand continues to rise post-restrictions.
Regarding costs, the Company's Cost per Available Seat Kilometres (CASK) stood at 11.75 sen in 2Q23, normalizing when compared to the preceding year. However, CASK increased slightly from the previous quarter due to higher maintenance costs resulting from increased aircraft utilization. Revenue per Available Seat Kilometres (RASK) recorded 14.61 sen, reflecting an average base fare rationalized to RM533, driven by the increased ASK capacity.
In terms of associates' performance, AirAsia X Thailand (TAAX) reported overall revenue of RM351.9 million, a fivefold increase compared to the same period last year, demonstrating a strong recovery of over 90% from 2019. Despite reporting a net loss of RM73.6 million, primarily due to unrealized foreign exchange losses, TAAX achieved robust operational metrics. In 2Q23, TAAX carried a total of 311,337 passengers, a 28-fold year-on-year increase, while ASK capacity grew by 44 times year-on-year to 1,805 million. TAAX also expanded its operations, launching flights to Shanghai and increasing flight frequency to Tokyo to 14 times weekly to meet growing market demand.
AirAsia X CEO Benyamin Ismail expressed optimism about the airline's future, stating, "We continue to focus on our consolidated growth strategy to build yield and enhance the recovery of our network capacity gradually in line with demand in our core markets as our first priority. Our revised business plan highlights improvements across all key metrics. In the last 12 months, we have seen substantial growth in destinations and flights. This exponential growth is expected to continue as more aircraft are brought into service and connectivity with FlyThru is further amplified. As traffic from China gains momentum, we are optimistic about the massive potential for this key market and expect flight frequency to China to triple by year-end."
Regarding the fleet, AirAsia X plans to add one aircraft to its existing fleet of 17, bringing the total to 18. The company is committed to working closely with business partners to ensure timely returns to service to meet network relaunch timelines. The airline remains on track to have at least 16 aircraft operational by the final quarter of the year, aiming to capitalize on the year-end peak travel season.
AirAsia X is also driving its commercial ambitions with new and improved product offerings across all revenue segments. Ancillary revenue per passenger reached RM236 in 2Q23, showing promising growth due to higher take-up driven by strategic initiatives. The company anticipates further growth in this segment as it enhances pricing strategies, introduces new products, and optimizes sales channels through airasia.com.
In terms of its financial position for 2Q23, AirAsia X reported a cash balance of RM269 million, with shareholders' equity increasing to RM96.1 million. The company is actively working on addressing its PN17 status and has submitted a waiver application to Bursa Securities in July 2023. AirAsia X remains committed to transparent communication as this matter progresses.