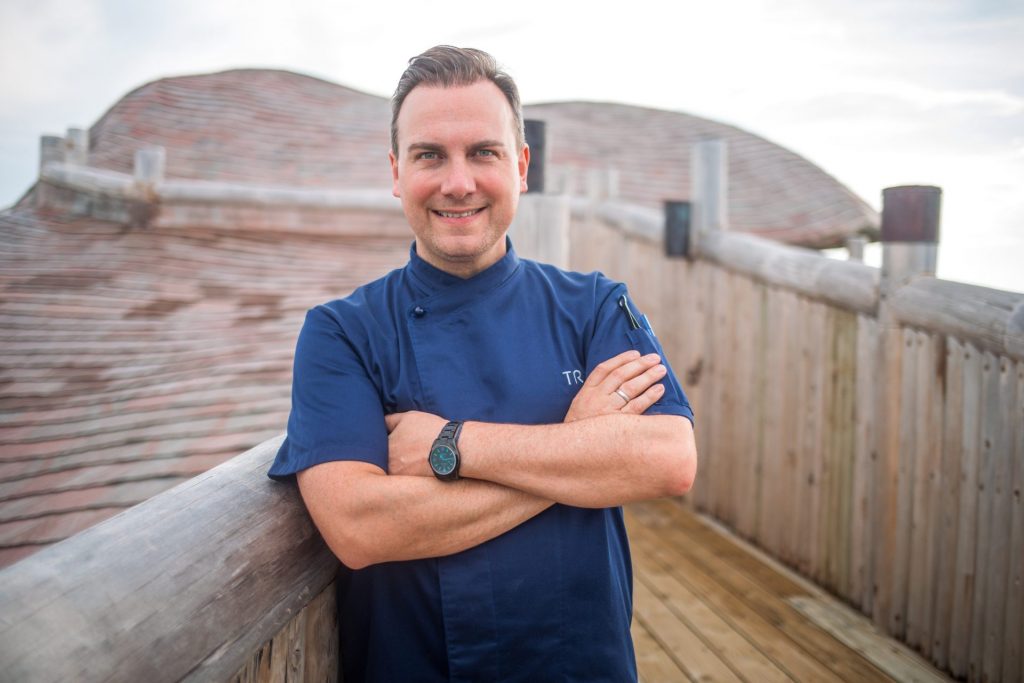 Male', Maldives, 28th August 2023 – Germany's esteemed chef and visionary entrepreneur, Tim Raue, is embarking on an exciting collaboration with the renowned sustainable luxury resort operator, Soneva. Together, they are set to transport the culinary magic of Berlin's two Michelin-starred Restaurant Tim Raue to the pristine shores of Soneva Fushi in the Maldives. From October 12, 2023, to January 24, 2024, Chef Tim Raue will be gracing the resort's celebrated fine dining gem, Flying Sauces, with his extraordinary talents.
In 2010, Chef Tim Raue, in partnership with Marie-Anne Wild, introduced Restaurant Tim Raue to the world in the heart of Berlin. This culinary haven has since earned the prestigious accolades of two Michelin stars and an impressive five black toques from Gault&Millau. Notably, in 2012, it made its debut on The World's 50 Best Restaurants list and presently holds the 40th spot. Chef Tim Raue also achieved a unique distinction by being the sole German chef featured on the acclaimed Netflix series, "Chef's Table."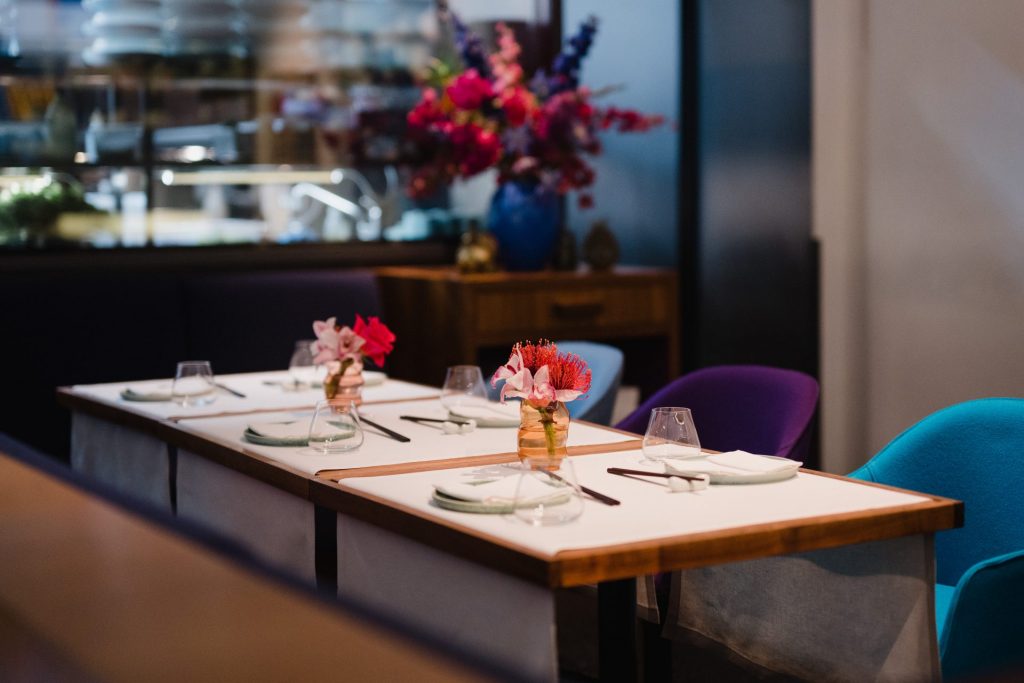 Chef Tim Raue's cuisine is an enchanting symphony of robust flavors, skillful interplay between spiciness, sweetness, and acidity, all elegantly presented in a continually evolving menu that guarantees an unforgettable dining experience. Setting him apart, Chef Tim Raue proudly offers an entirely vegan menu, and he has recently unveiled a tantalizing creation called "Kolibri x Berlin," seamlessly blending German classics with his signature culinary artistry. At Flying Sauces, this culinary voyage will feature dishes infused with Asian influences, German interpretations, and the exotic flavors of the Maldives.
Speaking about this exciting collaboration, Chef Tim Raue shared, "With Restaurant TIM RAUE, I have fulfilled a lifelong dream – but my other projects mean culinary freedom for me and the opportunity to fully live out my many ideas with the help of my chefs. Soneva Fushi is a culinary paradise in nature and our residency at Flying Sauces will feature a fresh take on culinary juxtaposition with an exclusive menu of contrasting flavors and textures from across Asia, Europe, and the Maldives."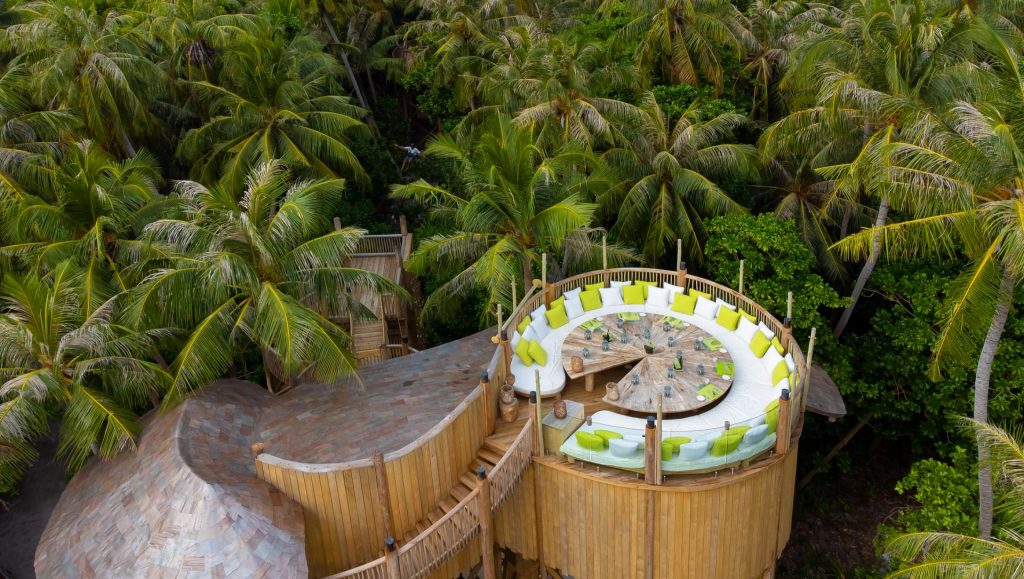 Flying Sauces, a groundbreaking concept introduced in 2021, proudly claims the title of the world's first fine dining zipline experience. Perched 12 meters above the ground, this open treetop kitchen offers a breathtaking setting where guests are securely harnessed for a thrilling 200-meter zipline journey. Upon reaching an elevated dining platform, diners are treated to awe-inspiring views of the island's lush greenery and the sparkling turquoise ocean. Seated comfortably, guests will savor Chef Tim's exceptional menu, thoughtfully paired with a curated selection of over 9,000 wines sourced from Soneva Fushi's extensive cellar.
This collaboration between Chef Tim Raue and Soneva promises to be an unforgettable culinary adventure that combines the finest flavors from around the world with the enchanting backdrop of the Maldives' natural beauty.
For more information about Soneva Fushi, visit www.soneva.com
For more information about Restaurant Tim Raue, visit www.tim-raue.com