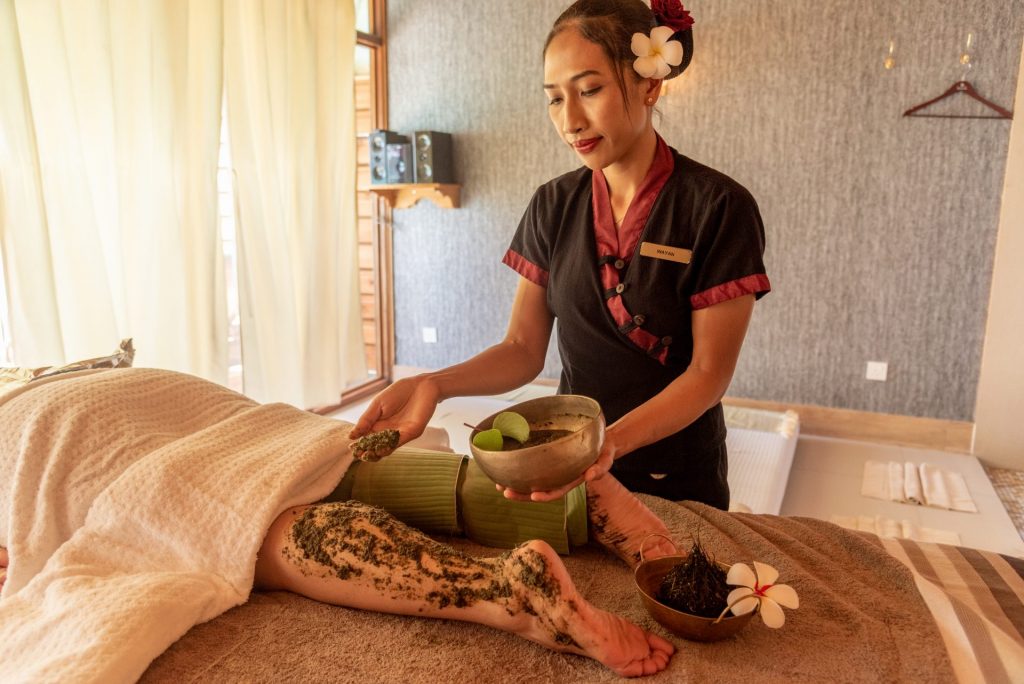 Male', Maldives, 31st August 2023 – Kuramathi Maldives, the renowned luxury resort nestled in the heart of the Maldives' pristine natural beauty, has unveiled its eagerly awaited and revitalized spa menu. This new collection promises to be a haven for those seeking ultimate relaxation and rejuvenation. With a delightful blend of Exotic Maldivian Treatments and globally inspired therapies, Kuramathi's spa menu is set to transport guests to a state of pure bliss.
Embracing Maldivian Heritage
One of the standout features of this new spa menu is its celebration of Maldivian heritage. Guests are invited to dive into the enchanting world of Fiyavalhu Beehilaa, an exotic treatment designed to immerse them in the heart of Maldivian traditions. For those in need of a quick escape, the Maldivian Foot Treatment, a 45-minute indulgence, promises to invigorate the senses.
Signature Sand Poultice Massage
A true highlight of Kuramathi's spa offerings is the Veli Bon'di Thaan Elhan, a signature sand poultice massage. Available in both 60 and 90-minute durations, this treatment combines the healing powers of sand poultices with the skilled hands of expert therapists. It's a unique and immersive experience that promises to transport guests to a state of deep relaxation.
Global Wellness Offerings
In addition to its Maldivian-inspired treatments, Kuramathi Spa also introduces a range of global wellness therapies. Guests can indulge in the ancient art of Thai Foot Reflexology, experience the rejuvenating touch of Thai Body Renew, or find serenity through Traditional Thai Oil Massages. For those looking to unlock the timeless wisdom of Indian Ayurveda, a range of Ayurvedic massages are available, including Abyangam, Kati Vasti, Shirodhara, and Samatva.
Rejuvenation and Tranquility
Kuramathi Spa is dedicated to providing a diverse selection of treatments that cater to every individual's preferences. The spa menu also features Pichu, a treatment known for nourishing the body and restoring equilibrium to one's existence.
Pampering Delights
The spa menu extends to a range of Scrubs & Wraps. Guests can banish tan lines with the Ubtan Anti-Tan Bodywrap, while the Sun Soother Aloe Cucumber Treatment promises to replenish the skin, leaving guests with a radiant glow.
Private Yoga Sessions
For those seeking a holistic wellness experience, Kuramathi Spa offers private yoga sessions. Complimentary morning sessions are available from Monday through Saturday, allowing guests to start their day in a state of mindfulness and relaxation.
A Testament to Luxury and Relaxation
The revitalized spa menu at Kuramathi Maldives stands as a testament to the resort's unwavering commitment to providing discerning guests with the pinnacle of luxury and relaxation. It invites guests to embark upon a transformative journey of self-discovery, where time pauses, and tranquility reigns supreme.
Whether you're looking to immerse yourself in Maldivian heritage, experience global wellness therapies, or simply unwind in a tropical paradise, Kuramathi Spa's new menu promises an unforgettable journey towards rejuvenation and serenity. For those seeking the ultimate in relaxation, Kuramathi Maldives is indeed a paradise found.