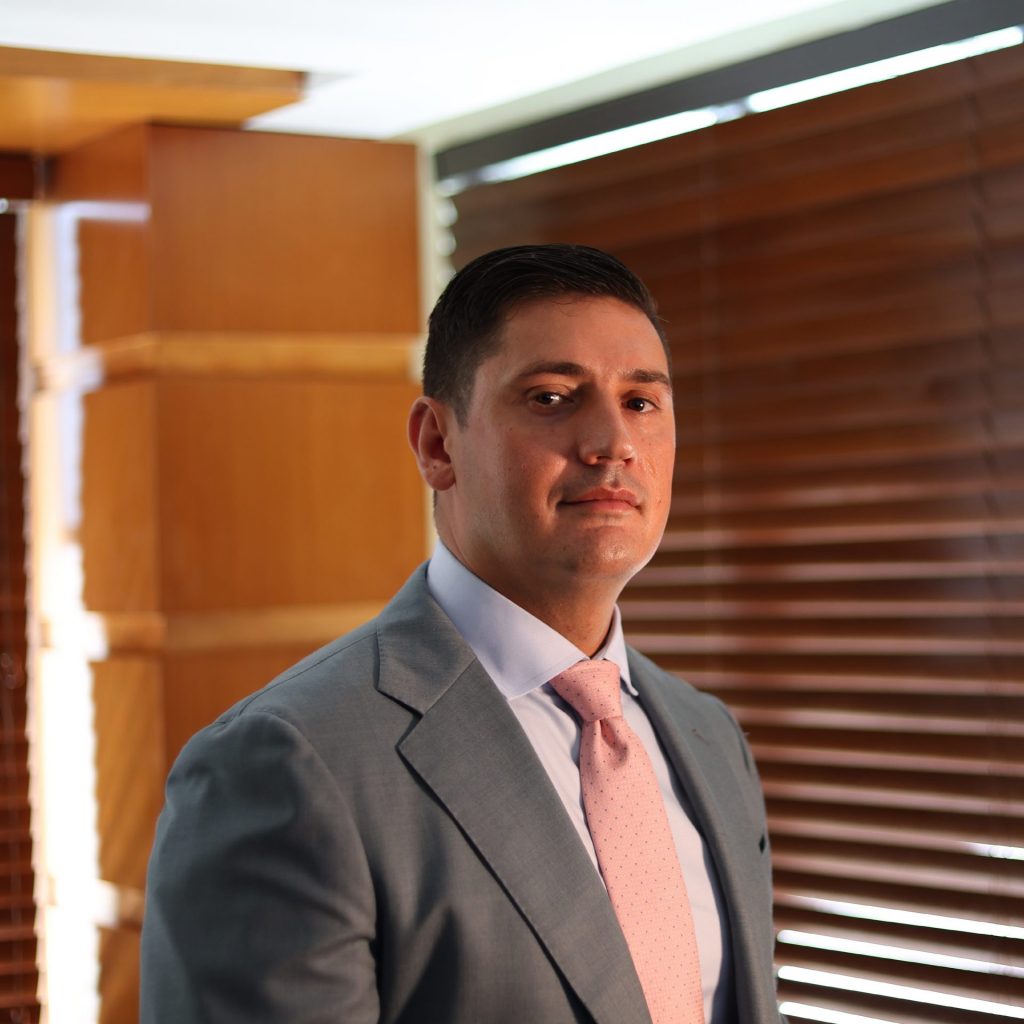 Male' Maldives, 7th September 2023  – In a recent announcement, the SIMDI Group proudly welcomed Mr. Adam Ramic as the new Head of SIMDI Beverages, a division widely recognized for providing high-quality beverages. With a career spanning over a decade in London's luxury beverage industry and a distinguished record as a respected wine judge, Adam is set to lead SIMDI Beverages into an era of innovation and unprecedented achievement. We had the opportunity to sit down with Mr. Ramic to delve into his journey, strategies, and aspirations for the division.
Q: Congratulations on your new role as the Head of SIMDI Beverages. What attracted you to this position, and what are your initial impressions of the company?
Thank you. I was drawn to this role by my love for the Maldives – its culture and genuine kindness. Leaving London for this opportunity was an exciting decision. My impression of SIMDI, especially its respectful culture and treatment of employees, has been beyond impressive. The transition has been smooth with the support from everyone, and I feel a sense of belonging here that contrasts with the impersonal environment I experienced in London.
Q: With your extensive background in the hospitality sector, how do you plan to lead SIMDI Beverages to new heights?
 My vision as the new head of SIMDI Beverages extends beyond maintaining current excellence. Leveraging my experiences at The Lanesborough and Jakončič Winery, I aim to elevate our offerings by incorporating educational elements into our services. By merging quality with knowledge, I strive to create an enriching experience that adds value to our clients and sets SIMDI apart in the industry.
Q: As a certified cigar sommelier and wine judge, how will you incorporate your expertise into SIMDI Beverages?
I value hands-on experience over certifications. Having worked in London, the wine and spirit trade hub, I've gained invaluable experience in this highly competitive market. My goal is to share this experience with the team to enhance our offerings and elevate our industry presence.
Q: What strategies do you consider to enhance SIMDI Beverages' reputation?
My primary strategy is to be a reliable partner that delivers impeccable service. By introducing educational aspects and new items to the market, we can elevate the Maldivian experience to compete at an even higher global level.
Q: Can you elaborate on your WSET and Habanos qualifications and how they contribute to your role at SIMDI Beverages?
I stress the intrinsic value of hands-on experience over certifications. Drawing from my extensive tenure in London's highly competitive wine and spirit trade, I am resolute in my intention to share my wealth of experience with the team, ultimately elevating the division's offerings and significantly enhancing its industry presence.
Q: With your experience in multi-site operations, what strategies will you implement across SIMDI Beverages' outlets?
I plan to implement strategies at SIMDI Beverages' outlets that prioritize education to enhance the division's offerings. My ultimate aim is to create an enriching experience that seamlessly combines quality with knowledge, positioning SIMDI as a clear leader in the industry.
Q: How do you plan to motivate and inspire your team at SIMDI Beverages?
I believe in leading by example and showing the team that we can achieve great things with love for the industry, passion, professionalism, and hard work. I never ask the team to do something I wouldn't do, and I strive to break down our self-imposed limitations.
Q: What are your goals for SIMDI Beverages, and how will you measure their success?
I aspire to make SIMDI more than a distributor by working as an educator and exposing the trade to global trends. I want to align our offerings with the preferences of international tourists and advance the local beverage industry.
Q: How will you expand SIMDI Beverages' impact within the resort market segment?
I plan to expand into the non-alcoholic selection, catering to domestic and the guest house markets. With brand ambassadors providing training across various venues, we aim to elevate our offerings and provide superior service to a broader clientele.
Q: What strategies will you employ at SIMDI Beverages to drive revenue growth and control costs?
 My strategy for guiding SIMDI Beverages to new heights goes beyond maintaining excellence. I plan to use my experience from places like The Lanesborough and Jakončič Winery to enhance the division through education. My ultimate goal is to create an enriching experience that combines quality and knowledge, establishing SIMDI as an industry leader.
Q: How do you feel about working in the Maldives, the world's leading destination?
I see tremendous potential for growth here and am committed to a long-term relationship with the country. The opportunity to contribute to and be part of the Maldives' vibrant culture and industry is exciting and rewarding.
As the captivating narrative of Adam Ramic unfolds at the helm of SIMDI Beverages, we are confident SIMDI will find itself on the precipice of an exhilarating journey. With unwavering dedication, profound expertise, and fervent passion, Adam Ramic is primed to steer SIMDI Beverages into uncharted territories where innovation and excellence harmonize. Enthusiasts and industry stakeholders alike are encouraged to brace themselves for an extraordinary voyage where the very essence of beverages takes center stage. Anticipation is high for the remarkable chapters that lie ahead.