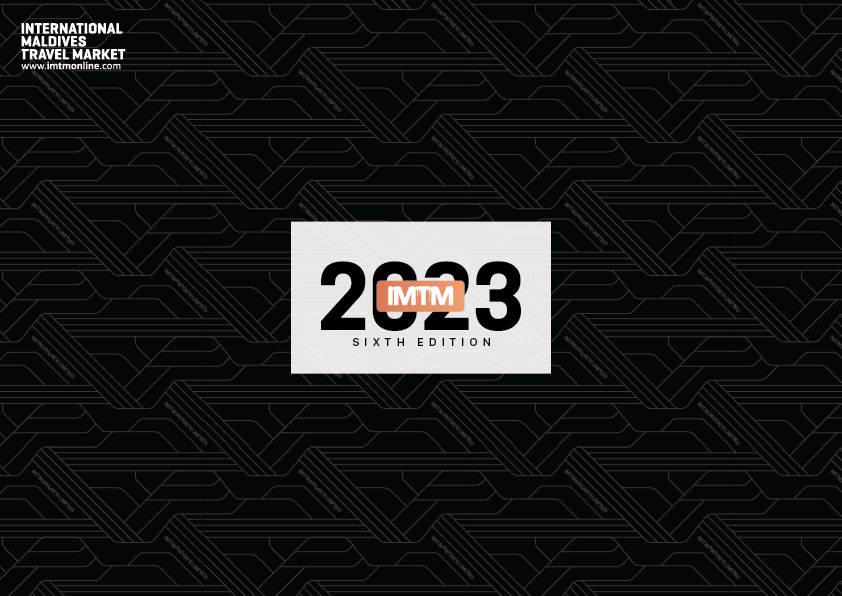 Male' Maldives, 7th September 2023 – The International Maldives Travel Market (IMTM) is proud to announce an exceptional show of support from prominent organizations for its upcoming 2023 edition. IMTM, the annual B2B Travel and Trade Fair in the Maldives, is set to take place on October 8th and 9th held at the Manhattan Business Hotel.
The Ministry of Tourism has extended its endorsement to IMTM 2023, recognizing the event's pivotal role in bolstering the thriving tourism industry of the Maldives. Operating at a national level, the Ministry is responsible for long-term planning, development, monitoring, and regulatory functions aimed at ensuring a sustainable tourism sector for the Maldivian people.
The Maldives Marketing and Public Relations Corporation (MMPRC), the driving force behind promoting tourism in the Maldives, has been a steadfast supporter of IMTM since its inception. It serves as the nation's dedicated tourism promotion office of the Maldives. MMPRC's relentless efforts contributed significantly to securing the prestigious title of 'World's Leading Destination' for the Maldives for the third consecutive year at the World Travel Awards in 2022.
The High Commission of the People's Republic of Bangladesh in the Maldives extends its distinguished support to IMTM 2023. This diplomatic mission plays a pivotal role in enhancing interactions between the governments of Bangladesh and the Maldives, further strengthening diplomatic ties.
The Maldives Association of Tourism Industry (MATI) collaborates closely with the government to elevate tourism standards and provide expert guidance. MATI's endorsement underscores IMTM's importance in advancing the Maldivian tourism sector.
The National Boating Association of Maldives (NBAM), representing the thriving liveaboard sector, champions sustainable practices and responsible tourism within the boating industry. NBAM's endorsement reflects IMTM 2023's role in promoting responsible tourism and encourages industry stakeholders to participate, emphasizing the event's significance in achieving sustainability goals.
The Association of Travel Agents (ATA) adds its weighty endorsement to IMTM 2023, highlighting the event's significance within the global travel industry. ATA, a prominent organization representing travel agents, brings credibility to this endorsement, emphasizing IMTM's premier status as a platform for industry professionals, businesses, and travelers worldwide.
Now in its sixth edition, IMTM 2023 continues to serve as an invaluable platform for key figures in the global tourism industry to explore opportunities in both inbound and outbound tourism within the Maldives. The event welcomes tour operators and agents from around the world, providing them direct access to Maldivian tourism accommodation providers and the chance to establish crucial connections.
For further information, including participation inquiries and sponsorship opportunities, please visit the official IMTM website at www.imtmonline.com or contact the organizing team at [email protected].