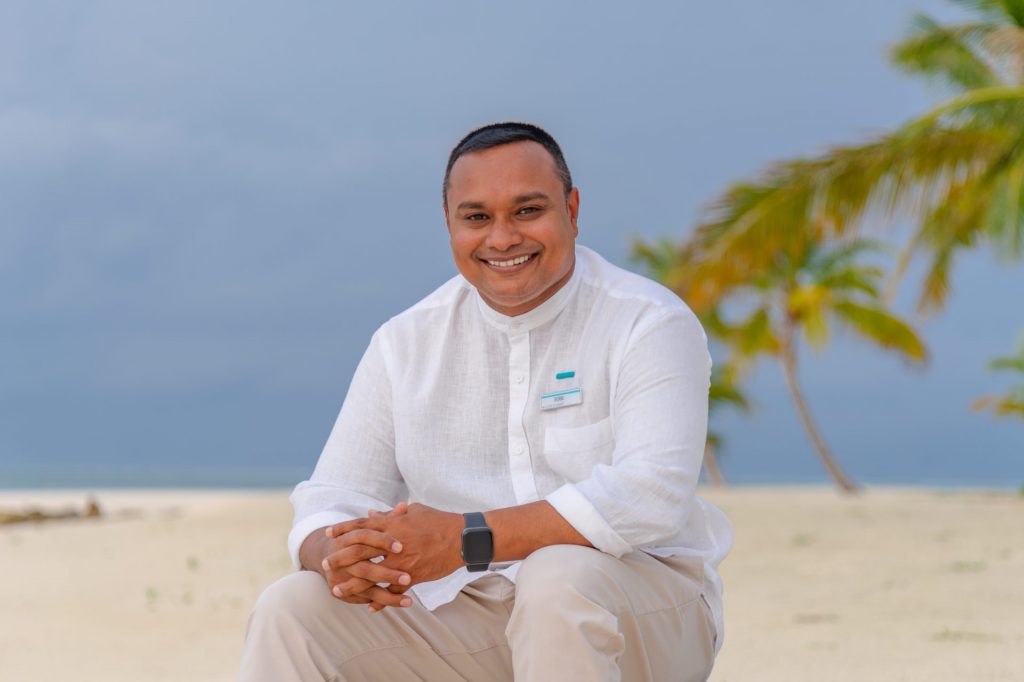 Male', Maldives, 11th September 2023 – In an exciting announcement, Le Meridien Maldives Resort & Spa proudly introduces Mohamed Sobir as the newest addition to their team, taking on the role of Resort Manager. With an impressive career spanning over two decades within the realm of hospitality, Sobir brings a wealth of experience and a wealth of expertise to his new position.
Sobir's journey in the hospitality industry commenced back in 2003, when he began his career as a Room Service Server at the esteemed Four Seasons Resort Maldives Kudahura. Over the years, his dedication and passion for the industry led him to a series of prestigious roles at renowned establishments such as Four Seasons Hotel Shanghai, Four Seasons Hotel Hong Kong, Four Seasons Resort Maldives Kudahuraa, Four Seasons Hotel Riyadh, and Alila Villas Hadahaa Maldives. His unwavering commitment to his craft did not go unnoticed, as he climbed the ranks, eventually securing key positions at iconic Maldivian resorts like Shangri-La's Villingili Resort & Spa, Maldives. Most recently, Sobir held the position of Resident Manager at Adaaran Select Meedhupparu, where he demonstrated his exceptional ability to oversee resort operations with finesse. As a native Maldivian, Sobir's remarkable journey and accomplishments serve as an inspiring testament to his dedication and passion for the industry.
Thomas Schult, the General Manager of Le Meridien Maldives Resort & Spa, expresses his enthusiasm regarding Sobir's appointment: "We are thrilled to welcome Mohamed Sobir to our team at Le Meridien Maldives Resort and Spa. His extensive experience in the hotel industry, particularly in the Maldives, makes him a valuable addition to our leadership team. We believe his unwavering commitment to guest satisfaction and passion for excellence will play a pivotal role in elevating the resort's status as a premier destination in the Maldives."
Sobir's extensive background and proven track record in the luxury hospitality sector make him the perfect fit for the role of Resort Manager at Le Meridien Maldives Resort & Spa. His leadership skills and unwavering dedication are poised to make significant contributions to the continued success and growth of the resort.
About Le Méridien Maldives Resort & Spa:
Le Méridien Maldives Resort & Spa stands as a living canvas, inspired by the mesmerizing formation of atolls, fringing reefs, and marine life. Nestled on the captivating island of Thilamaafushi, meaning "island surrounded by a vast lagoon" in Dhivehi, the local Maldivian language, the resort embodies eco-consciousness. It boasts lush flora and fauna, embraced by a shimmering lagoon and coral reefs teeming with marine wonders. Le Méridien Maldives Resort & Spa serves as a whimsical sanctuary, inviting the curious and creative traveler to explore and embrace the European essence of savoring the art of living.
With Mohamed Sobir at the helm as Resort Manager, Le Meridien Maldives Resort & Spa is poised for a new era of excellence in the world of luxury hospitality.
Stay connected with Le Méridien Maldives Resort & Spa on Facebook (@lemeridienmaldives) and Instagram (@lemeridienmaldives), and discover more at www.lemeridien-maldives.com.