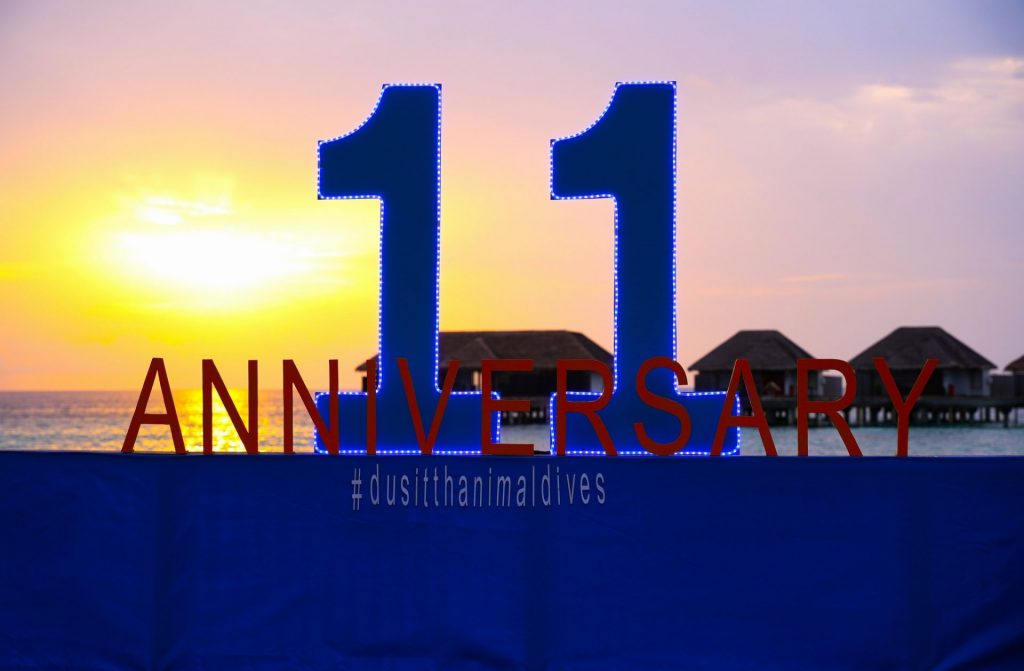 Male, Maldives, 11th September 2023 – Since its splendid inauguration in September 2012, Dusit Thani Maldives has consistently embodied opulence, exceptional hospitality, and an unwavering commitment to sustainability within the captivating Indian Ocean region.
Over the past remarkable 11 years, Dusit Thani Maldives has warmly welcomed a multitude of travelers in search of the perfect fusion of natural splendor, world-class service, and eco-conscious luxury.
Amidst its gracefully designed villas and suites that offer captivating vistas of the azure Indian Ocean, Dusit Thani Maldives proudly presents an impressive array of culinary wonders, encompassing a diverse selection of international favorites, exquisite Maldivian delicacies, and the authentic flavors of Thailand. Furthermore, the resort provides unique opportunities for guests to "pause, focus, and grow" through indulgent wellness and spa treatments at Devarana Wellness, along with a wide array of water sports activities and nature-focused adventures for families and couples alike.
To commemorate this extraordinary milestone, the resort has unveiled a series of exclusive events, specially crafted to elevate the guest experience and celebrate its dedication to responsible tourism.
Highlights of the Anniversary Celebration:
Artfully Curated Culinary Delights: Throughout this anniversary month, guests are invited to embark on a gastronomic journey featuring exquisite dishes crafted by the resort's talented chefs. Special tasting menus, wine pairings, and themed dining events promise to take guests on a delectable adventure.

Luxurious Wellness Escapes: The award-winning Devarana Wellness beckons guests to unwind and rejuvenate with tailored holistic packages, allowing them to find serenity and renewal amidst the idyllic island surroundings.

Eco-conscious Initiatives: Dusit Thani Maldives has always been dedicated to sustainability. In honor of its anniversary, the resort team is inviting guests to participate in exciting environmental initiatives, including reef restoration projects, educational programs, and tree planting activities. These initiatives aim to educate guests about marine conservation and empower them to make a positive impact on our environment today.

Exclusive Special Offers: Guests booking their stays through the resort's website will savor special rates, complimentary amenities, and unique experiences that will make their stay even more unforgettable.

Anniversary Night Extravaganza: The celebration culminated in a magical evening featuring Maldivian culture, music, and dance. Guests reveled in an enchanting night of entertainment and feasted under the starry Maldivian sky, culminating in a heartwarming cake-cutting ceremony.
Reinhold Johann, the General Manager of Dusit Thani Maldives, expresses his deep gratitude, saying, "We are incredibly honored by the journey we have embarked upon over the past 11 years. Dusit Thani Maldives has become synonymous with luxury, sustainability, and heartfelt hospitality. We are grateful for the support of our loyal guests, dedicated team members, and the beautiful Maldivian community."
Thanthita Nithimetheesanont, the Resident Manager of Dusit Thani Maldives, adds, "This anniversary is not just a celebration of our past but also a commitment to a brighter and more sustainable future. Dusit Thani Maldives continues to receive accolades for its sustainability efforts and dedication to preserving the Maldivian environment. The resort is renowned for its innovative initiatives, including coral restoration programs and responsible tourism practices."