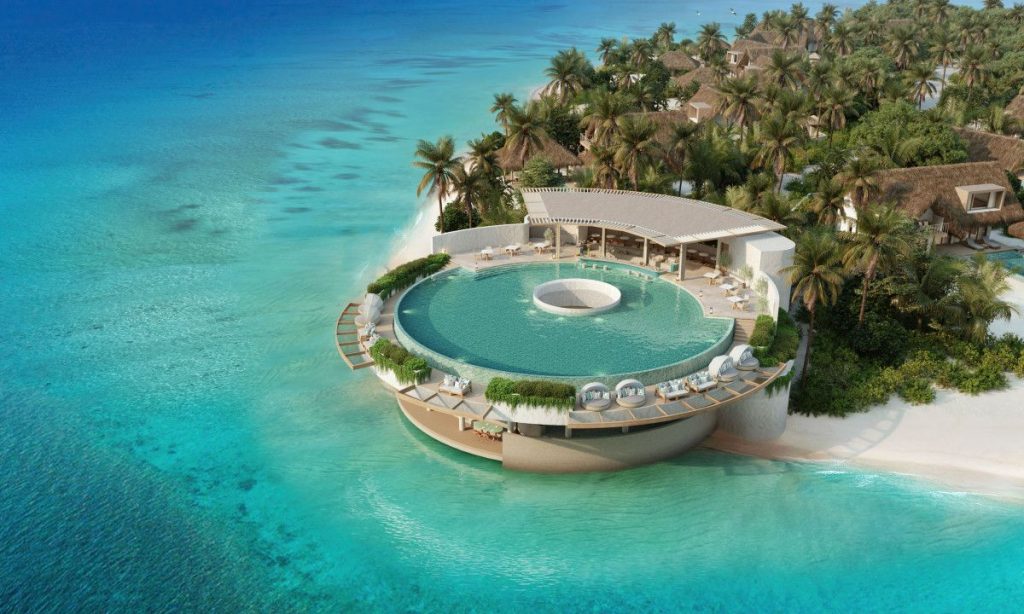 Male, Maldives, 12th September 2023 – Nestled within the pristine Lhaviyani atoll in the Maldives lies Six Senses Kanuhura, a luxurious and idyllic island resort that beckons travelers to a world of tropical bliss. With its long, palm-fringed white sandy beaches, azure lagoons, and commitment to sustainability, Six Senses Kanuhura offers a rejuvenating escape for both new and returning guests.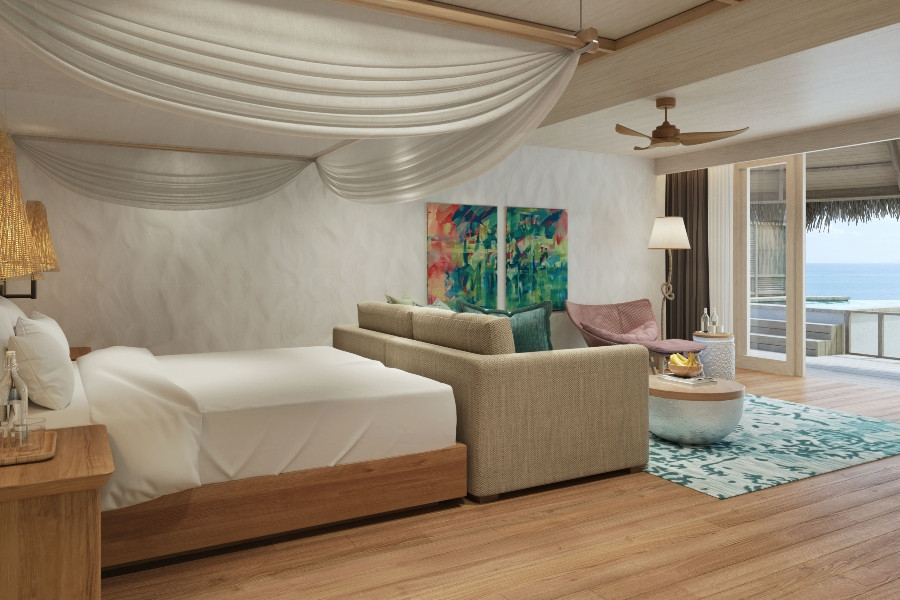 The Resort's Setting
Situated in one of the Maldives' most untouched corners, Six Senses Kanuhura boasts a natural beauty that perfectly complements its thoughtfully designed accommodations. The resort's 91 villas, including the newly introduced Beach Retreats and Beach Reserve, blend seamlessly with the surrounding Maldivian nature. Guests can choose between beachfront and overwater villas, some of which feature private pools and direct access to the ocean.
A Holistic Approach to Wellness and Family Travel
Beyond its stunning natural surroundings, Six Senses Kanuhura offers a holistic approach to guest experiences. Families and couples alike can savor quality time together through activities such as beachfront dinners, sunset walks, and picnics on deserted islands. The resort also caters to younger guests with the Grow With Six Senses kids' club and the Island Hideout for teenagers.
Crafted experiences are tailored to suit families of all sizes, with options like family picnics on secluded islands and private cinema screenings. Group activities include cooking classes, catamaran sailing lessons, and paper-making sessions at the Earth Lab.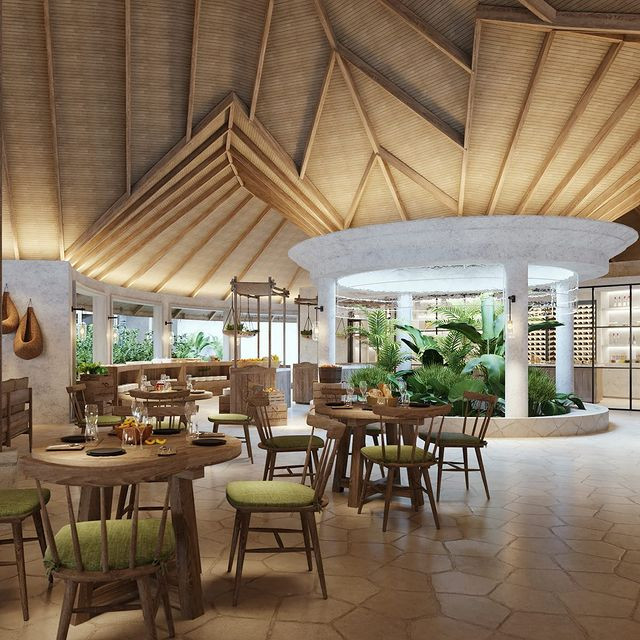 Sound Healing and Wellness
For those seeking relaxation and rejuvenation, Six Senses Kanuhura offers a serene escape. The resort's spa immerses guests in nature's soothing sounds, using oceanic drums and singing bowls for sound healing. The biohacking lounge provides options to combat jetlag and enhance post-activity recovery. Experienced therapists offer locally inspired treatments, creating an oasis of wellness.
Culinary Delights
Six Senses Kanuhura's culinary offerings are a gastronomic journey, representing diverse cuisines from East to West. Following the "Eat With Six Senses" concept, the resort's dishes are crafted from fresh, sustainably sourced ingredients, including those from the island's organic garden, local fishermen, and regional suppliers.
The Point offers Spanish-influenced cuisine paired with a Mediterranean wine concept, while Bottega captivates with traditional Italian recipes. The Market presents a vibrant mix of Southeast Asian, Japanese, and Indian flavors. Sip & Sand offers poolside culinary adventures with grilled meat cuts and fresh catches of the day. Don't miss the castaway lunch at Drift, an unforgettable experience tucked away in lush tropical surroundings.
A Commitment to Sustainability
Six Senses Kanuhura's dedication to sustainability is evident in every aspect of its operations. The resort has reinvented its original construction to minimize environmental impact. It actively sources food ingredients locally, produces and bottles drinking water on the island, and cultivates vegetables in its organic garden. Furthermore, Six Senses Kanuhura is deeply committed to marine conservation efforts in the Lhaviyani atoll, demonstrating its commitment to preserving the natural beauty of the Maldives.
Getting There
Reaching Six Senses Kanuhura is a seamless experience. Guests can fly into Velana International Airport (MLE), the Maldives' main international airport, and embark on a scenic 40-minute seaplane journey to the resort. This aerial voyage offers breathtaking views of the Maldivian atolls and sets the tone for a remarkable island getaway.
Six Senses Kanuhura invites travelers to indulge in a tropical paradise where the harmony of nature, luxurious accommodations, culinary excellence, and sustainability converge. Whether seeking a romantic escape, a family adventure, or a wellness retreat, this Maldivian gem promises an unforgettable experience that leaves guests with cherished memories and a renewed connection to the natural world.