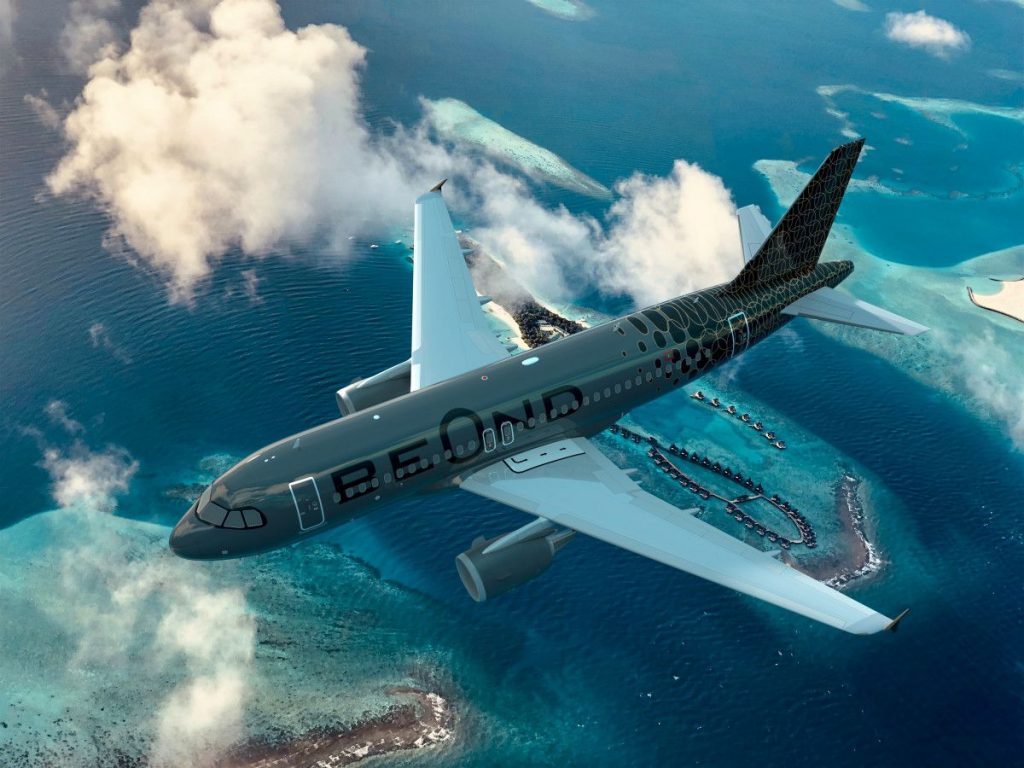 Male', Maldives, 12th September 2023 – On September 8, 2023, Beond, the world's pioneering premium leisure airline, made an exciting announcement regarding its inaugural flights to the Maldives. Munich and Zurich have been selected as the departure cities for these inaugural journeys, which are scheduled for November 2023. Riyadh will be the first to experience Beond's premium travel service on November 9, followed by Munich on November 15 and Zurich on November 17.
What sets Beond apart as the world's first premium leisure airline is its commitment to offering an unparalleled travel experience. All-lay flat seating and top-notch services will be available from the moment passengers step on board. For travelers eager to embark on this luxurious adventure, seats for these inaugural flights are now on sale through select travel agents and at flybeond.com.
This new chapter for Beond will begin this fall, with the Maldives serving as its primary hub. The airline will launch its services from Saudi Arabia and Europe, utilizing an Airbus A319 aircraft configured with 44 state-of-the-art lay-flat seats, ensuring passengers enjoy maximum comfort during their journey. Fine dining and a premium on-board experience will be offered to pamper travelers. Importantly, Beond has successfully obtained its Air Operator's Certificate in the Maldives from the Maldives Civil Aviation Authority.
Beond's mission extends beyond exceptional in-flight services. The airline is devoted to making the Maldives more accessible to travelers. Sascha Feuerherd, Beond's Chief Commercial Officer, highlighted the airline's dedication to complementing the natural beauty and serenity of the Maldives with their exceptional services. "Making the Maldives accessible to travellers is key for Beond. We are delighted to make this happen by offering our premium experience to travellers from Riyadh, Munich, and Zurich. The Maldives is a destination renowned for its natural beauty and serenity, and we aim to complement this with our exceptional in-flight services," 
Moreover, Beond is actively seeking resort partnerships to elevate its guests' vacation experiences. Resorts interested in collaborating with Beond to provide unforgettable Maldives experiences for their guests are encouraged to reach out at [email protected].