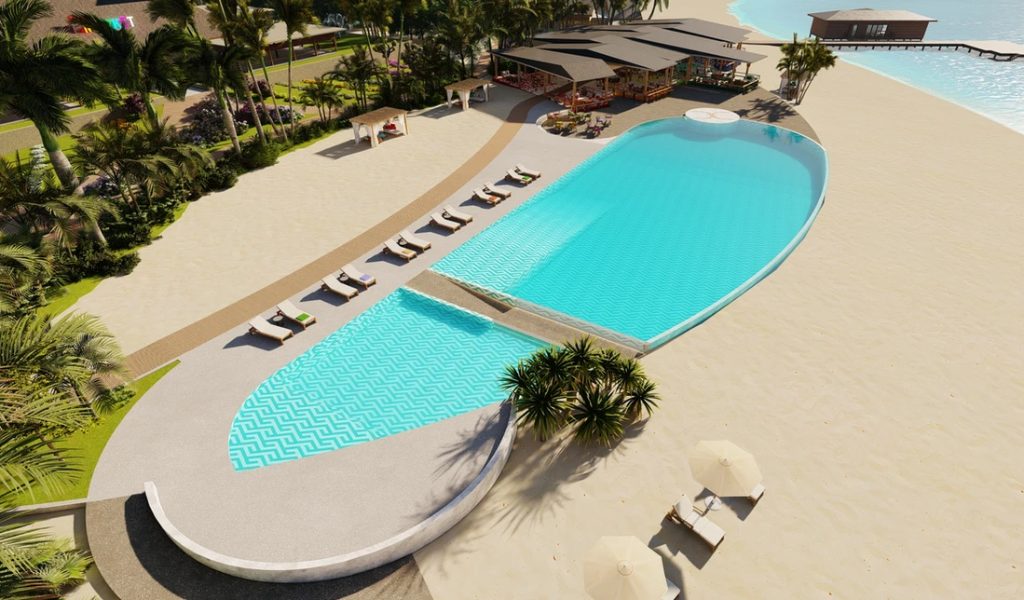 Male, Maldives, 12th September 2023 –Envision a location where the splendor of the natural world and opulence combine, forming an idyllic haven surpassing your most extravagant fantasies. Welcome to Joy Island Maldives, the latest jewel in The Cocoon Collection's crown.
This sanctuary is nestled in the North Malé Atoll, a renowned area known for its unspoiled beaches, vibrant coral reefs, and breathtaking scenery. In a mere 40-minute speedboat journey from Velana International Airport, you'll arrive on an island that is nothing short of enchanting – resembling a butterfly in shape and graced with powdery white shores and a glistening turquoise lagoon.
Joy Island represents a work of art in modern design, skillfully merging the natural tones with the allure of Maldivian traditions. It's a place where happiness manifests in various ways, whether you're embarking on a romantic getaway, an animated family escapade, or an underwater expedition alongside fellow divers.
Your stay on Joy Island guarantees unrivaled extravagance, offering 150 generously proportioned suites and villas that provide captivating views of both sunrise and sunset. The essence of Maldivian design shines through in the alfresco bathrooms, allowing for an intimate connection with the island's innate beauty. For the utmost in indulgence, the Joy Beach Suite beckons – a sprawling 300m2 of comfort featuring two bedrooms, two bathrooms, a spacious living area, alfresco dining, and a private plunge pool right on the beachfront, perfect for relishing unforgettable sunsets over the lagoon.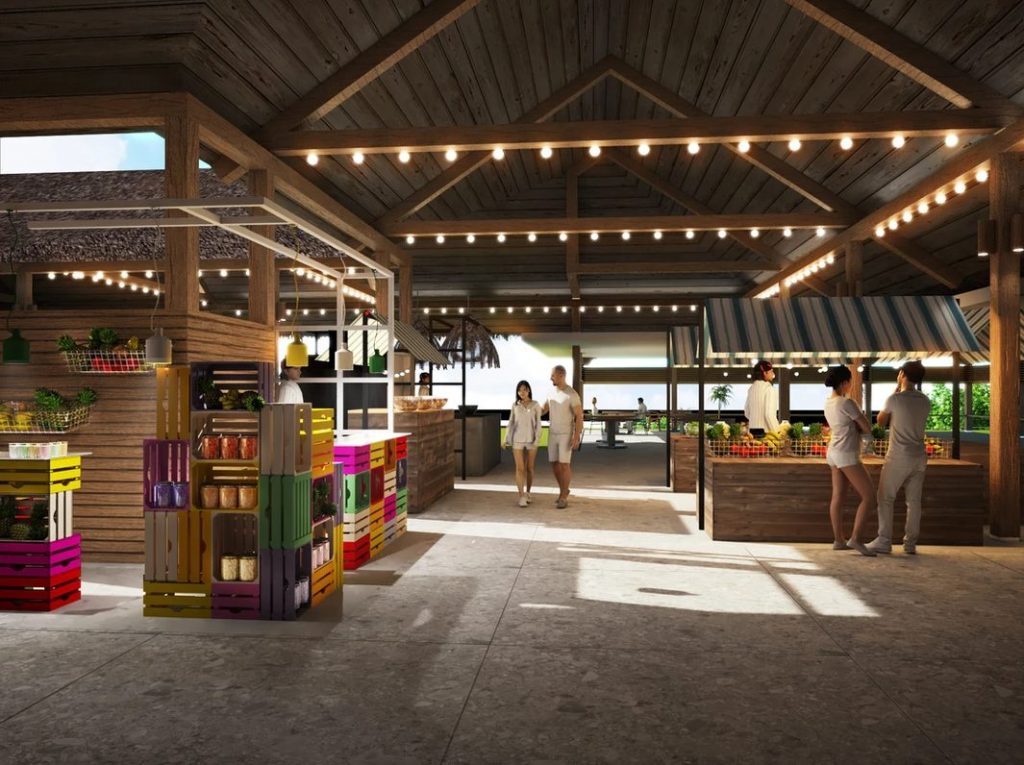 When it comes to dining, Joy Island offers an abundance of choices. The Market, the primary restaurant, offers a diverse array of flavors through its daily street food themes. Il Basilico is the go-to spot for beloved Italian dishes, while Rainbow provides a lively atmosphere for sipping colorful cocktails. For delectable tapas and paella, venture to Chiringuito, tucked away at the island's tip.
For a comprehensive wellness experience, visit the Dream Spa, positioned above the water, where your mind, body, and soul can discover serenity. If adventure is what you seek, the island boasts an exceptional PADI center, tennis courts, paddleboarding, a variety of water sports, and boat expeditions to the awe-inspiring surrounding reefs. Even the youngest travelers are catered to with a fully supervised Kids Club, ensuring every guest creates enduring memories.
So, whether you yearn for the tranquility of nature, the grandeur of luxury, or the excitement of adventure, Joy Island Maldives is where your dreams of an earthly paradise materialize.