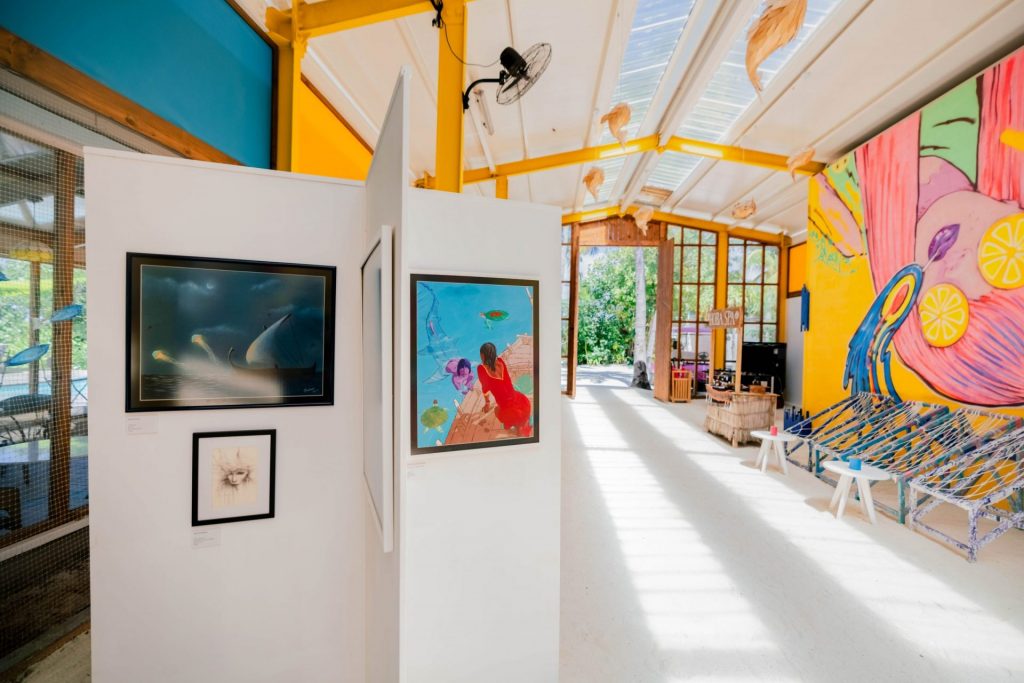 Male' Maldives, 26th October 2023  – Nestled in the tranquility of the Maldives, Suvāsthi Gallery is about to embark on a captivating journey with "Silence & Noise," an art exhibition by local artist Mohamed Ikram, also known as Araakaa. This immersive experience is set to unfold at the Oaga Art Resort throughout the last week of October 2023.
Ikram's artistic expression takes form through the medium of sketching and drawing, offering an intuitive reflection of his personal experiences within Maldivian society and the broader political landscape. The drawings featured in this exhibit were meticulously created between 2020 and 2022, capturing a period of immense global and personal significance. As Ikram aptly puts it, "These drawings serve as a record of a time deeply shaped by the city of Male' and its rich social tapestry, a place I've called home for most of my life." This extraordinary exhibition made its debut at the 350 Gallery in Male' back in June 2023.
Beyond hosting this exhibition, Suvāsthi will also unveil a portion of its impressive art collection that graces the walls of the resort's Veyoge Gallery Villas during the same week. Suvāsthi Gallery prides itself on being the custodian of the most extensive collection of local art within a Maldivian resort, featuring a stunning array of 154 pieces contributed by more than 40 talented local artists. The gallery envisions bringing such nomadic exhibitions to life on a regular basis at Oaga Art Resort, offering travelers a unique opportunity to directly engage with the vibrant local art community.
Suvāsthi Gallery, a creative haven within the Oaga Art Resort, is a platform designed to introduce the world to the passionate talent that thrives in the Maldives. Born from the resort's "Fannuverin Fathuruverinnah" initiative, Suvāsthi Gallery invites travelers to explore carefully curated collections and retail spaces, serving as a timeless gateway to the soul of the Maldives.