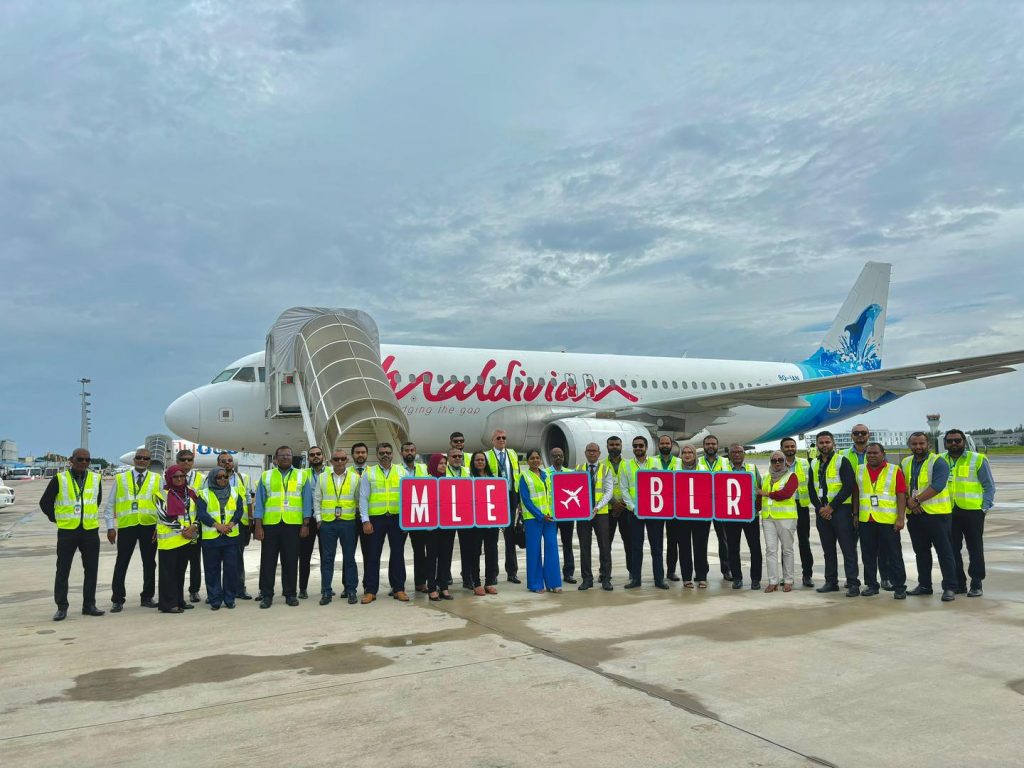 Male' Maldives, 30th October 2023  – Today, Maldivian, the official airline of the Maldives, celebrated its first flight to Bangalore, India, marking a significant achievement in its operational history.
The introduction of the new Bangalore route signifies a noteworthy milestone for Maldivian and offers an exciting opportunity for travelers looking for convenient connections between the Maldives and India.
Maldivian will operate flights to Bangalore twice a week, with departures scheduled for Mondays and Thursdays. This flight schedule has been thoughtfully arranged to accommodate the preferences of both vacationers and business travelers, providing flexibility for mid-week and weekend travel plans.