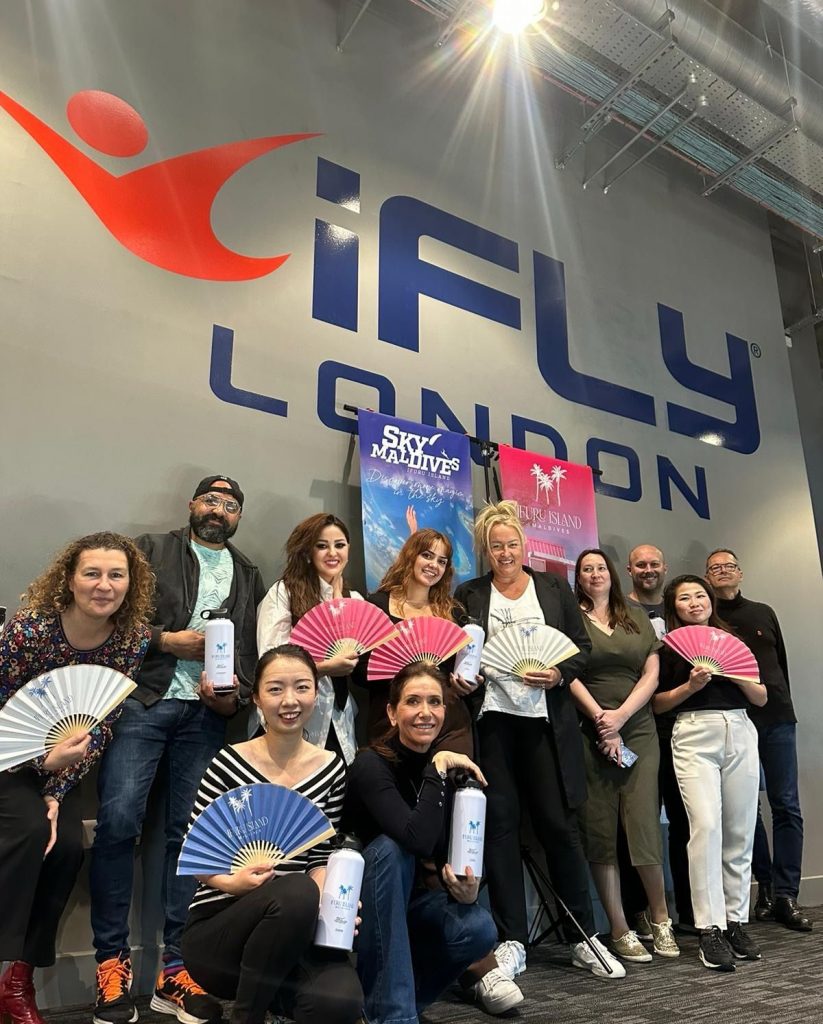 Male' Maldives, 5th November 2023  – The all-new, high-end resort on the enchanting Ifuru Island in the Maldives has just upped its game with the addition of a skydiving plane to its roster. After a rigorous selection process, the Cesna 208B emerged as the champion, now proudly sporting a rear door for those daring skydiving escapades. The plane embarked on a three-day journey all the way from the United Kingdom, finally touching down at Ifuru Island Maldives on November 3, 2023, at 16:48.
Taking the lead is none other than the legendary figure, Will Penny – a world-renowned freestyle skydiver boasting two decades of skydiving expertise and an impressive tally of over 21,000 jumps. Will, along with his proficient team of six, is committed to ensuring that guests have a secure, scenic, and unforgettable skydiving experience.
Ifuru Island Maldives has now transformed into a haven for thrill-seekers and adventure enthusiasts, thanks to the introduction of the only permanent skydiving drop zone in the Maldives. From November 2023 through March 2024, visitors have the incredible opportunity to leap from a plane and experience the exhilaration of free-falling over the mesmerizing turquoise waters. The resort leaves no stone unturned in providing all the essentials, top-notch equipment, and expert guidance, catering to both seasoned skydivers and first-time daredevils.
In a bid to introduce Ifuru Island Maldives to the British market, the resort has joined forces with iFly London, a prestigious indoor skydiving company. Together, they welcomed British media journalists on November 3, 2023, offering them an exclusive preview of the SkyDive plane's arrival at Ifuru Island through a live feed.
Recently, the resort played host to an esteemed gathering of travel media elites in London, treating them to a live broadcast of the skydiving aircraft touching down on Ifuru Island. It was a thrilling introduction, replete with the heart-pounding sensation of free-flying. Rochelle Kilgariff, the Island Vibe Boss (General Manager) at Ifuru Island Maldives, shared her enthusiasm, "A great day and a great opportunity to discuss the enchanting experiences that await at Ifuru Island."
If you're yearning to turn your dreams into reality and tick off the ultimate bucket-list adventure, look no further. Ifuru Island Maldives is primed and eager to make it happen. Your extraordinary adventure awaits!