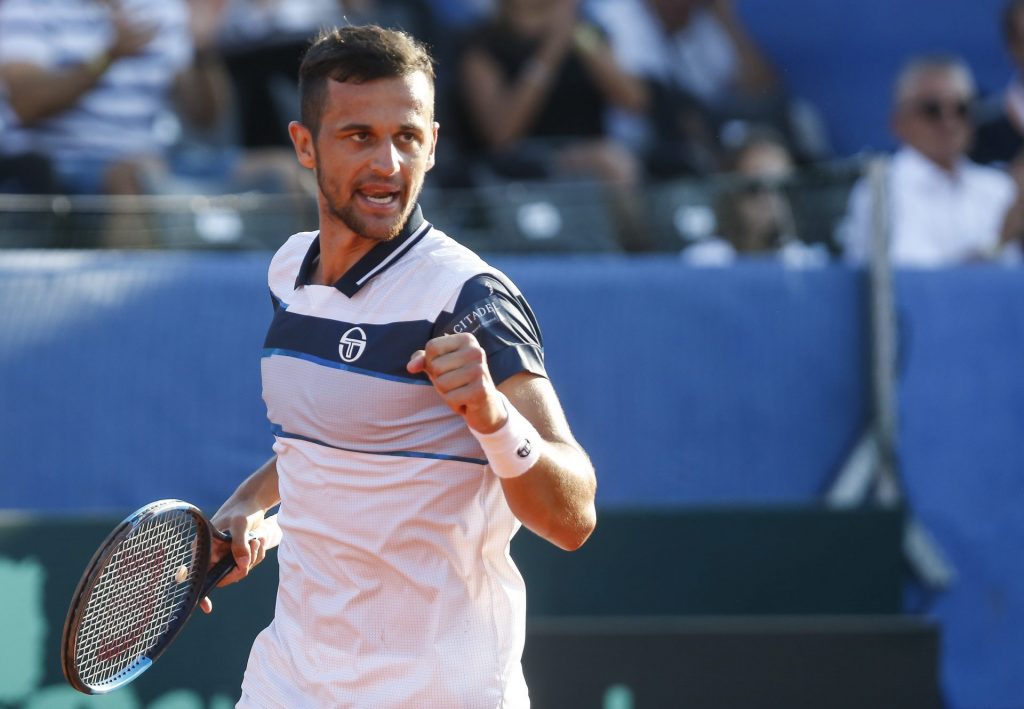 Male' Maldives, 9th November 2023 – Vakkaru Maldives is excited to announce the return of former World No. 1 men's doubles tennis player, Mate Pavic, to their luxurious island paradise. From November 9 to 11, Mate Pavic will provide the resort's guests with a unique and exclusive tennis experience for the second time.
This Croatian tennis sensation has left an indelible mark on the world of professional tennis. As a former world No. 1 in doubles, he has consistently demonstrated his remarkable talent on the court, boasting an impressive record of six Grand Slam championships. These include his victories at the 2018 Australian Open alongside Oliver Marach and the 2020 US Open with Bruno Soares. In 2021, he joined forces with Nikola Mektić to clinch the doubles title at the Wimbledon Championships and an Olympic gold medal. Most recently, he secured the mixed doubles title at the 2023 Wimbledon Championships with Lyudmyla Kichenok.
From November 9 to 10, 2023, Pavic will conduct an exclusive tennis clinic each day for a select group of lucky guests, providing them with a rare opportunity to play and learn from the best. Furthermore, on November 11, Pavic will engage in an exhibition match against the resort's resident coach, Miha Plesnik.
This second collaboration with Mate Pavic underscores Vakkaru's reputation as one of the premier destinations in the Maldives for guests seeking a world-class tennis experience. Since 2020, the resort has enhanced its guest experiences by offering an extensive tennis program in partnership with Tipsarevic Luxury Tennis, which was founded by former World No. 8 tennis player, Janko Tipsarevic. The resort's cobalt-blue tennis courts have recently been refurbished and resurfaced by the same company responsible for the Australian Open tennis courts and other international-level courts worldwide.
During his stay at the island resort, Pavic will luxuriate in a magnificent villa with panoramic ocean views and a private infinity pool. He will also enjoy top-tier amenities and experience the renowned Vakkaru hospitality that the island is celebrated for, including a variety of wellness treatments at the Merana Spa, exquisite dining options, and the opportunity to explore the marine wonders of Baa Atoll, a UNESCO Biosphere Reserve.