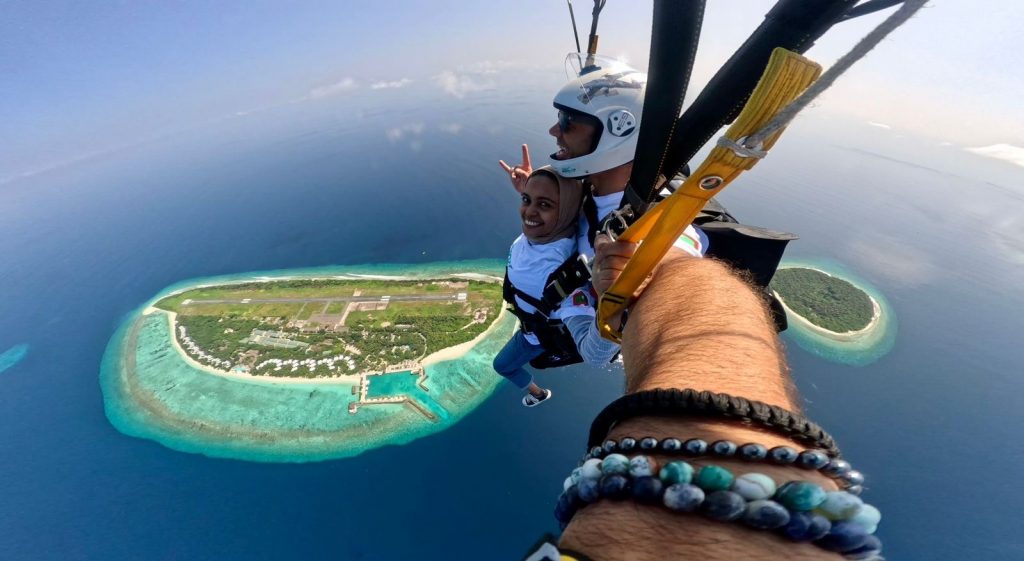 Male' Maldives, 18th November 2023 – Ifuru Island Maldives welcomes you to an enchanting escape, offering special packages designed to elevate your stay to unparalleled heights. Immerse yourself in luxury and adventure with our exclusive offerings tailored just for you.
Sunset Sky Suite Delight: $455 Per Night
Indulge in the epitome of luxury with our Sunset Sky Suite, available at an enticing rate of $455 per night for double occupancy. This exclusive package includes a 24-hour premium All-Inclusive experience, ensuring that every moment of your stay is infused with culinary delights and relaxation.
Seamless Transfers and Special Discounts:
Avail yourself of seamless travel with our return domestic transfers priced at $200 per person, making your journey to paradise as smooth as the ocean breeze.

Pamper yourself with a 20% discount on rejuvenating treatments at Xanadu Spa, where tranquility meets indulgence.
Complimentary Thrills and Underwater Wonders:
Dive into the azure waters with complimentary non-motorized watersports, adding a dash of excitement to your beachside retreat.

Explore the vibrant marine life with complimentary snorkeling equipment provided for the duration of your stay, allowing you to discover the wonders beneath the surface.
Terms and Conditions:
This exclusive offer is valid from November 2023 to 31 March 2024. Please note that all rates and charges are in US Dollars, providing transparency and convenience. The package includes a 24-hour Premium All-Inclusive Meal plan, aligned with the restaurant operating schedule. Additionally, rates encompass a 16% Goods and Services Tax (GST) and a 10% service charge. It's important to highlight that a valid work permit is required for booking.
Sky Maldives Ifuru Island: A Skydiving Adventure Like No Other
For thrill-seekers, Ifuru Island Resort collaborates with Sky Maldives, offering a breathtaking tandem skydiving experience from 12,500 feet. Priced at $550, this package includes exhilarating video and photos to immortalize your unforgettable adventure.
With over 40,000 jumps, 50 years of combined skydiving experience, and two certified instructors, Sky Maldives guarantees a safe yet thrilling experience. Our state-of-the-art Cessna Caravan 950 HP ensures a smooth ascent, setting the stage for an adrenaline-pumping freefall over the mesmerizing landscapes of Ifuru Island.
Get ready to be captivated by the convergence of paradise and adrenaline. Ifuru Island Resort and Sky Maldives invite you to create lasting memories in a realm where luxury meets adventure, promising an extraordinary and unforgettable experience.