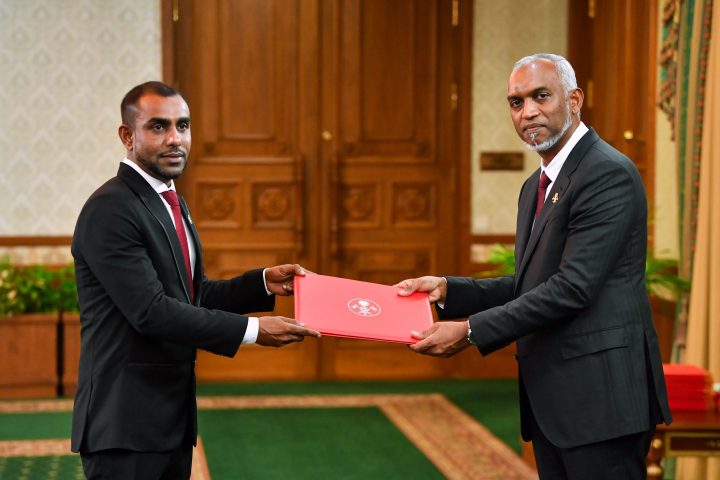 Male' Maldives, 20th November 2023 – Following his inauguration on Friday, President Dr. Mohamed Muizzu has taken a significant step in shaping his administration by appointing Honorable Ibrahim Faisal as the Minister of Tourism.
Ibrahim Faisal, a distinguished individual in the realm of governance and administration, has a notable academic background. He pursued higher education in Business Studies at Westminster International College, Malaysia, thereby laying a solid foundation for his career in public service.
Faisal's experience in governmental roles is commendable. He previously served as the Deputy Minister of the Ministry of Youth and Sports from 2013 to 2015, contributing to the development and oversight of policies related to youth and sports in the Maldives. Following this, from 2015 to 2018, Faisal assumed the responsibilities of Additional Secretary at the High Commission of Maldives in Malaysia, where he played a pivotal role in diplomatic affairs between the two nations.
In light of Faisal's educational background and extensive experience in various governmental capacities, President Dr. Mohamed Muizzu's selection reflects a commitment to fostering effective leadership and expertise in the administration, particularly in the critical sector of tourism. The appointment signals a strategic move towards harnessing Faisal's skills and insights to drive the growth and development of the tourism industry in the Maldives under the new leadership.