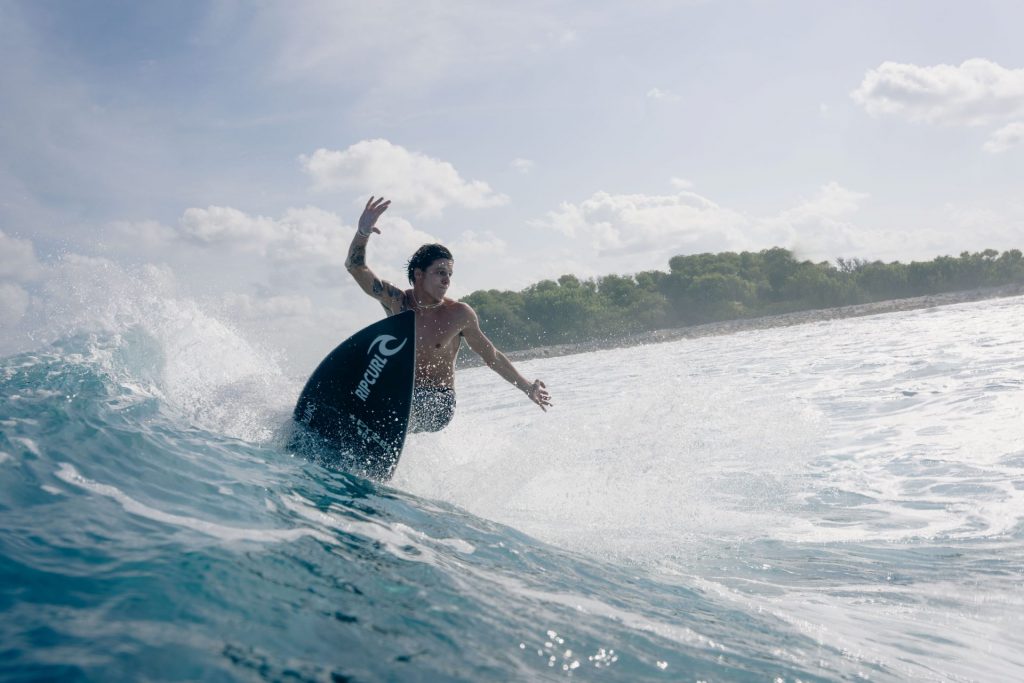 Male' Maldives, 20th November 2023 – The Maldives Marketing and Public Relations Corporation (MMPRC/ Visit Maldives) recently joined forces with 'Surf Session,' a dedicated surfing media platform. A comprehensive familiarization trip and digital campaign were orchestrated to position the Maldives as a premier surf destination within the French market. This digital initiative unfolded across social media channels and the Surf Session website.
In the initial phase of the campaign, the young surfer Kyllian Guerin embarked on a week-long journey, accompanied by Surf Session, exploring and riding the best waves the Maldives had to offer. Ayada Maldives, Adaaran Select Hudhuranfushi, and Cinnamon Dhonveli Maldives played host to this immersive familiarization trip. Kyllian's exploits were documented, and brand content in the form of Instagram stories, posts, articles, and banners saturated Kyllian Guerin and Surf Session's social media platforms and official website. The subsequent phase featured digital and print articles spotlighting the surf lifestyle in the Maldives, published on the Surf Session website. Additionally, an enticing video chronicling Kyllian's Maldivian journey was showcased on YouTube, effectively portraying the allure of the destination's surf spots.
The campaign significantly bolstered the Maldives' standing as a high-end surf haven, generating enthusiasm among Surf Session's readership and the wider surfing community. It notably elevated visibility for French surfers and reinforced the Maldives brand within the French market. Partnering with esteemed media entities like Surf Session and influential figures such as Kyllian Guerin allowed MMPRC to captivate the attention of potential surfers and travel enthusiasts, encouraging them to select the Maldives as their preferred holiday destination. The entire campaign achieved an impressive collective reach of 919,209.00.
As of October 31, 2023, France holds the #8 position with 41,072 arrivals. MMPRC continues its dedicated efforts to promote the Maldives in the French market through diverse marketing initiatives. This year, collaborations with Vogue France and participation in IFTM Top Resa 2023 were executed, with plans in place to showcase the Maldives at ILTM Cannes 2023 later in the year. These strategic marketing activities serve to ensure that the Maldives remains at the forefront of the minds of travelers from the French market.