Destination marketing organizations (DMOs) are facing a particular challenge during the coronavirus pandemic. They are able to market their product, yet their target market cannot reach the destinations due to closed borders and flight bans.
During this crisis zoom has come to the rescue, helping organizations around the world maintaining their connections between networks. The amount of people using the software has jumped from 10 million before the crisis to 200 million in March.
One of the first to jump in the opportunity is Tourism Australia with a collection of backdrops of popular Australian landmarks to use in Zoom meetings to keep the spirit of travel alive. Phillipa Harrison, Managing Director of Tourism Australia, said that as of now people can take a virtual Australian break by using the backdrops during video conferences to colleagues and loved ones, and ensure that they are here until it is safe to travel again. 
Other DMO's were not far behind with zoom backgrounds including Explore Georgia, Visit London, and See Toronto. 
One of the most clever non-official challenges was initiated by Owen Williams, a social media expert from South Wales. He shared his alternative versions of iconic tourism posters online which went viral with others quickly following with their own ideas for posters. Williams told the Huffington Post that it was like rekindling to a fire which heightened awareness of social distancing.
Williams's social media campaign inspired an official campaign by Visit Wales to visit the country later. The initiation was then followed by other countries with their own "visit later" campaigns, including German, Switzerland, Norway, Saudi Arabia, and The Maldives..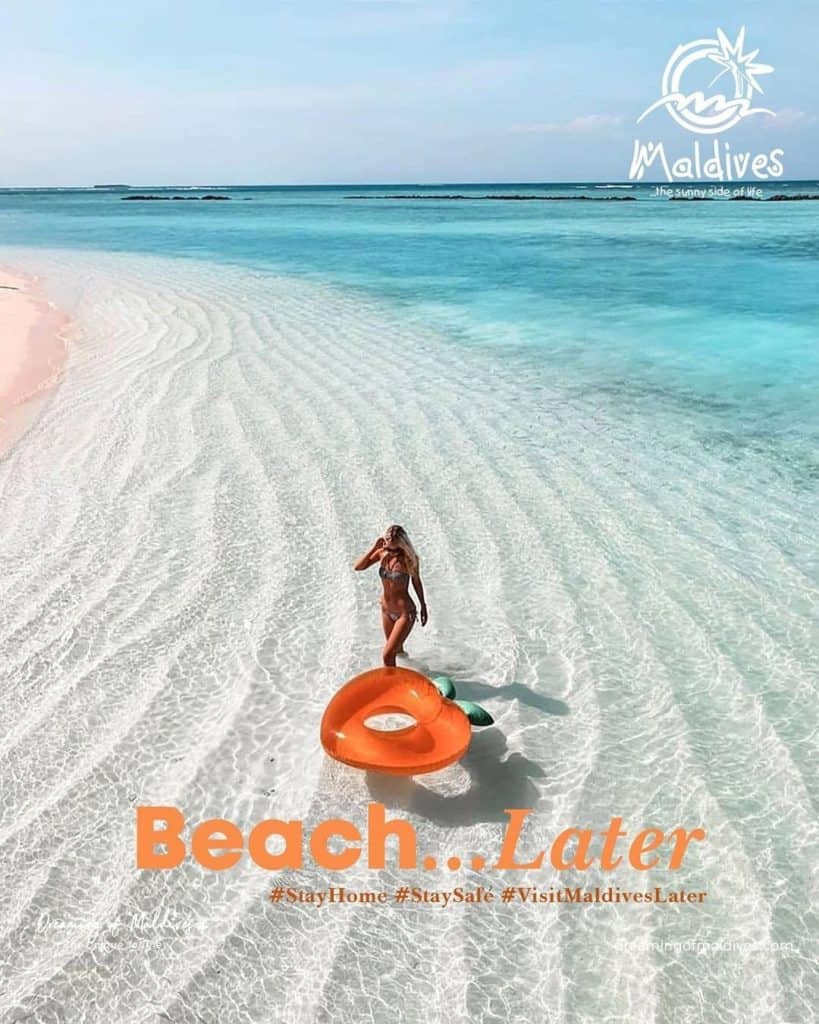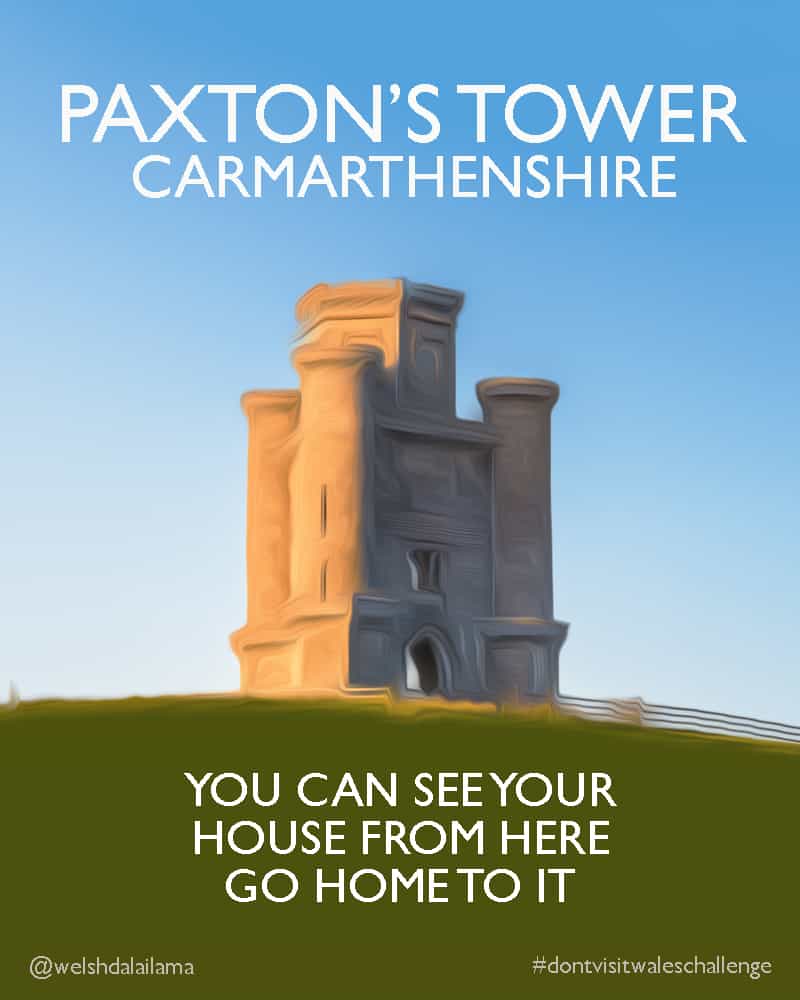 The St Lucia Tourism Authority is running a campaign called #7MinutesinSaintLucia, where they allow people to take over its social media for short periods. They have had steel pan drummers, St Lucian chef Shorne Benjamin and yoga expert Monique Devaux running a yoga session in the shadow of the famous Pitons on Instagram live.
A similar campaign was done by Visit Puerto Rico, running virtual salsa classes and cocktail mixing sessions on Zoom.
Other DMOs like Visit Panama, Spain, Magical Kenya, Visit Mexico, and Visit Portugal's Can't Skip Hope, have been sharing messages through video hoping the imagery remains in people's minds once the countries restart the tourism.
Some destinations turned to the music-making playlist of traditional folk music on Spotify in order to remind people of one of the reasons for visiting the country. For example, Visit Britain has put out a London Calling and Scotlands soundtracks featuring Biffy Clyro and The Proclaimers.
In addition to the DMOs, other small businesses are finding creative ways to adapt to the crisis. For example, Mayor of London, Sadiq Khan, initiated the "Pay it forward" campaign which helps small businesses by offering customers the option to buy goods and services in advance based on a promise to deliver in the future for tourism businesses.
Travel blogger Kash Bhattacharya has launched the Adopt a Hostel campaign to help save the hostel sector, by encouraging people who love hostels to buy gift cards for future visits.
IMTM Pvt Ltd has also launch Support Small Guesthouse in the Maldives campaign to save guesthouses in the Maldives from the devastating financial effects of the COVID-19 crisis.