Male', Maldives, 8th May 2022 – MMPRC invited a group of prominent journalists from France to the Maldives for a familiarization trip. The trip, held from 30 April to 5 May 2022, was organised as a part of the MMPRC's efforts to maintain the Maldives' position as the top-of-the-mind destination in the French market. The journalists represented distinguished French outlets such as Desire de Voyages, Les Boomeuses, Infrarouge and National Geographic.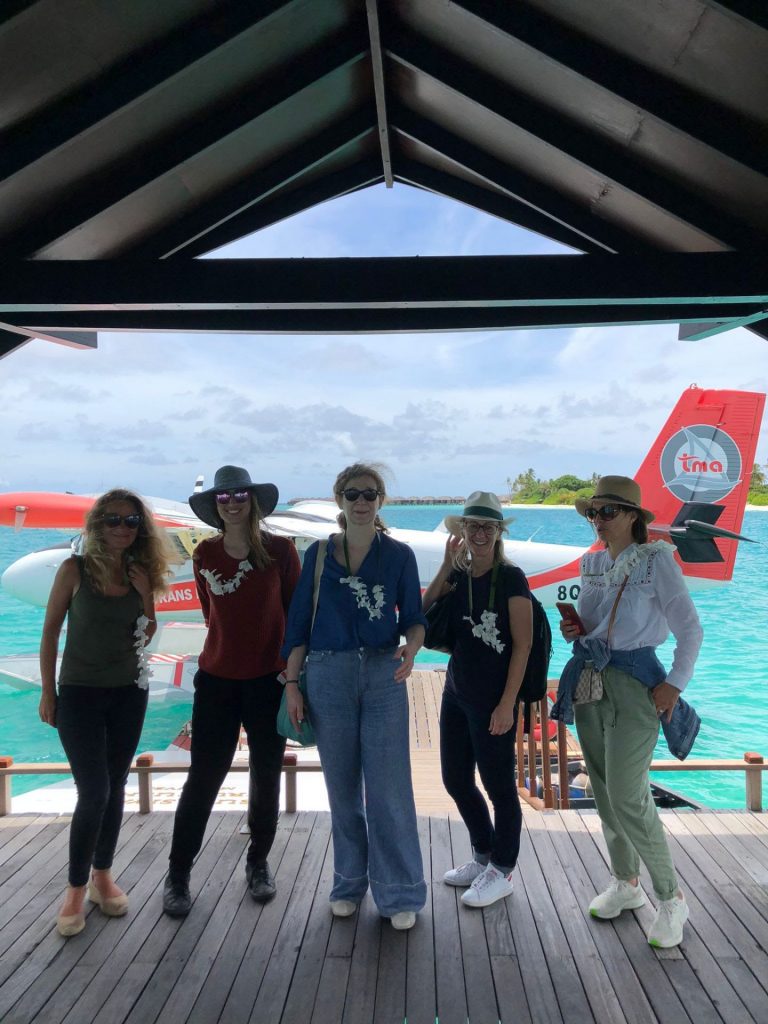 The Maldives have welcomed 460,479 travelers in total as of 6 April 2022, out of which 21,491 travelers were from France. Several promotional activities were conducted for the French market throughout 2021 and it became one of the top source markets to the Maldives last year. This trip is a continuation of those efforts.
The team stayed at Sun Siyam Irufushi and The Westin Maldives Miriyandhoo Resort during their trip in the Maldives. This familiarization trip's theme was "well-being and relaxation", and accordingly, the team spent their time experiencing the various health and wellness facilities available in the Maldives such as spa on the beach, yoga and meditation, and other groundbreaking wellness experiences. They took on several adventurous and leisure experiences as well, including snorkeling, watersports, and other unique Maldivian experiences. In addition, the team embarked on a gastronomic journey to discover haute gourmet cuisines unique to each property.
MMPRC looks forward to the feature stories these journalists will publish in their respective magazines. In total, these stories are estimated to reach an audience of over 5.5 million readers. Being featured in these magazines will help promote the Maldives and maintain its destination presence in the French market. The stories will also provide the latest travel guidelines and information about travelling to the Maldives.