Male', Maldives, 8th May 2022 – MMPRC continues its efforts to attract visitors from the Middle East market. Most recently, MMPRC has launched a campaign with Haya Magazine, GCC's favorite fashion, beauty and lifestyle media brand. Targeting affluent and wealthy GCC travelers, the campaign aims to increase awareness of travel and holiday options in Maldives and maintain brand visibility in the GCC market. 
Haya prides itself on delivering high quality content, shoots, and lifestyle experiences crafted specifically to communicate with the modern Arab women. MMPRC reports Haya Magazine will conduct a variety of promotional activities throughout the campaign. These include a dedicated microsite promoting Maldives, in-house banner creation, and content creation. The magazine will publish 15 articles which includes features, reports, interviews, to-do lists and many  more. The writings will cover topics such as the products and unique experiences of Maldives, the unique geography of the islands, and so on.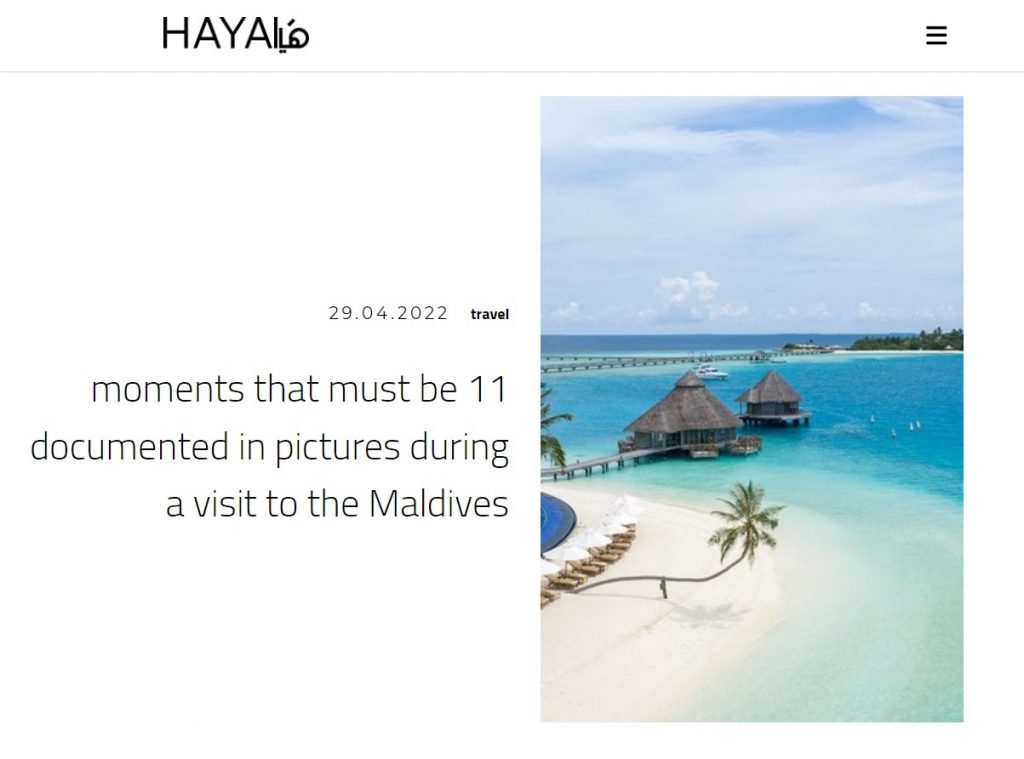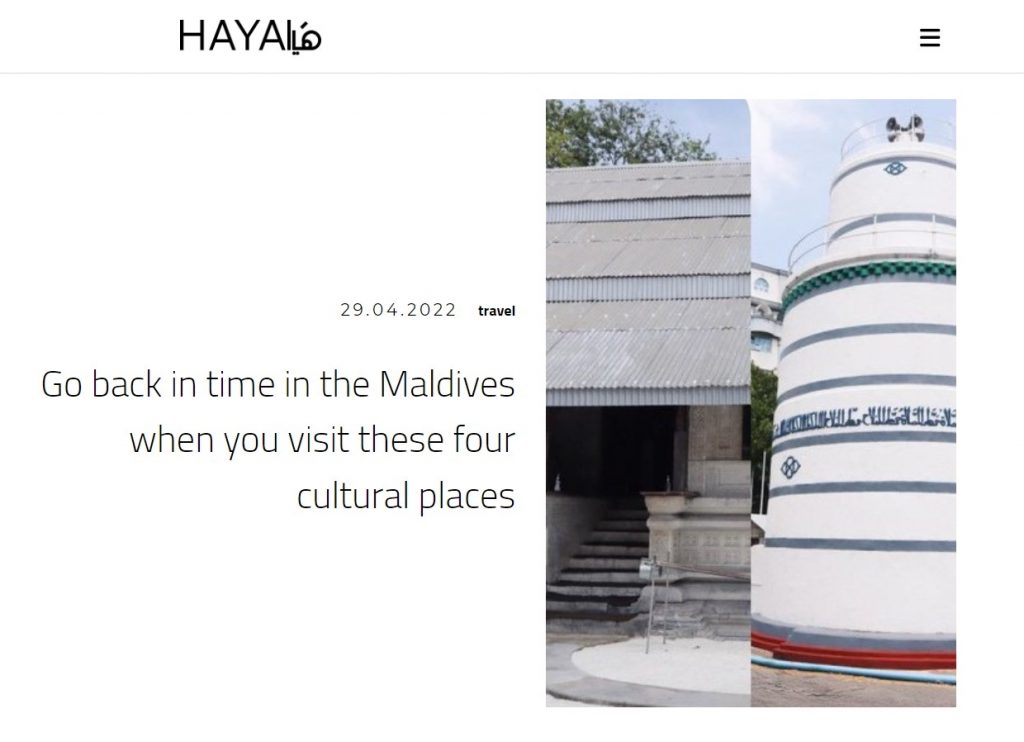 Moreover, the campaign also includes a social media component. According to MMPRC, the magazine has agreed to share three posts on Instagram and Facebook as well as six insta-stories directing users to the microsite. 
Last year, Maldives welcomed 91,413 tourists to the country from the Middle Eastern market with Saudi Arabia ranked as the top 7th market to Maldives. From January to February this year the country has recorded 19,022 arrivals from the Middle East market. This campaign with Haya, a magazine with an audience of 2.5 million across print, digital, and social platforms, is expected to increase arrival number further.